12 Tips to Get More Followers on Instagram Organically
Today, whether you are a business or a personality looking to increase your visibility on the Internet, you cannot do it without social media. These are real channels for bringing together a community and having a base of Internet users who follow yo...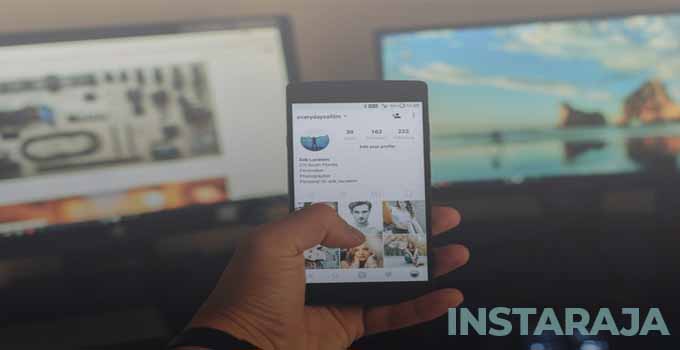 12 Tips to Get More Followers on Instagram Organically
Today, whether you are a business or a personality looking to increase your visibility on the Internet, you cannot do it without social media. These are real channels for bringing together a community and having a base of Internet users who follow you on a daily basis.

Among all existing platforms, Instagram is THE essential social media for setting up and developing an influencer marketing plan.
With nearly 1 billion monthly active users, this is the perfect channel to promote your products or improve your brand visibility. However, to benefit from the engagement of Internet users and achieve your goals, you must succeed in attracting them.
Know that it is user engagement that gets you the popularity you need on Instagram. Then discover in this article, the most effective ways to use to be more influential on the network.
Hire an Social Media Expert to increase your popularity on Instagram

This technique may seem a little strange to you. Indeed, how to hire, and above all, what is the point of using this technique to gain visibility and popularity on this social network?
Note that on the Instagram social network, Internet users have a more substantial engagement compared to other social media. In fact, they're more likely to like or "like" your posts and leave comments. If you want to be famous on this network, you need to build a solid base of fans who take charge of sharing your photos and videos in order to help you gain the status of a famous brand. This is where the whole point of buying Instagram followers lies.
It is important to remember that on this platform, users give more credit to followed accounts as well as to the most liked and commented publications. Therefore, be aware that to increase your popularity on Instagram , you need to be followed by a significant number of fans. This is essential if you want to be famous and boost the profitability of your business.
In general, to win on this social network, you have to put in a lot of effort and devote a lot of time to creating authentic and engaging content to encourage Internet users on this channel to follow your profile. However, this natural and free strategy is more effective at animating your page and not at boosting it . To have a lot of followers and become popular in a short time, you will have to find another way.
Buying Instagram Growth Services makes that much easier for you. And allows you to be the owner of a recognized account in record time. By using the services of reliable and serious sites to boost your profile, you get likes and comments from real users.
Thus, other Internet users on the network will be curious and will want to see what you offer on the page. If your posts are convincing, these will stick around and bring you even more fans. This is how you will be more famous and get the results of the marketing strategy you want to put in place faster.
Be authentic on Instagram to increase your popularity

Once you've built up a solid fan base through hiring social media experts, you'll need to be successful in generating more engagement from them and attracting more followers. This is what will really allow you to become a must-have account in this sphere.
So make sure you make a difference and stand out from what's already happening on the platform. Obviously, this will not be easy, as popular profiles redouble their ingenuity to expand their community. In order to stand out , focus on a theme that truly fascinates you and which is related to the activity you want to highlight on the media.
With the images you post, followers should be able to discover your personality and opinions. It is these two elements that allow the demarcation and recognition among the flow of public figures present on the network. Make sure you have everything under control and bring real added value to users to guarantee their loyalty.
Pay attention to everything that is already being done on the media. And this in order to find new ways to offer impactful posts. Also pay attention to details and sharp on the finishes. In some cases, a detail such as the use of a filter or a hashtag can affect the total impact of your post.
Finally, don't forget to be original and consistent throughout your ascent on the network. This is very important because even if you get a lot of followers in a short period of time, it is this work that will help you keep them on your page. Define and maintain a precise editorial line then stick to this niche. This will increase your credibility in the eyes of your community.
Position yourself correctly
Don't make the same mistake as some brands on social media: go headlong without a strategy. Segment your audience to be better known in this universe. This maneuver will help you clearly identify the major trends on your page. And also to detect publications that arouse more interest from Internet users.
As an example, let's say you're a bodybuilder and you've just opened your gym. Your audience can be split into two groups: "sport" and "nutrition / lifestyle". Carrying out this step gives you the opportunity to target your audience . In this way, you will benefit from the engagement of a qualified audience and interested in your offers.
Also, always be curious. In order to acquire real expertise in your field, carry out a good informational and competitive watch. Don't sleep on your laurels! Always be on high alert to create eye-catching and useful content for you to share with your community.
The moment you apply these recommendations, you will gain more legitimacy in the eyes of Internet users. And you will know exactly from which angle of attack to produce your publications to be influential despite the competition.
You surely know that as a communication channel, Instagram is more and more popular with individuals and companies who want to develop their brand image.
Instagram is particularly interesting for personifying a brand, recruiting employees, promoting products or its corporate culture, and attracting new customers. It can however be difficult to gather a large number of followers on Instagram.
For most individuals and businesses, building a community of subscribers takes daily effort. This article lists tips for getting known on Instagram.
Fortunately, there are other easy-to-implement solutions to reunite the first thousand quality followers with your personal or business Instagram profile. The question is where to invest your time and energy.
Create and optimize your profile

First of all, you have to customize your Instagram profile to catch the eye, introduce yourself to your potential followers, and make them want to follow you.
So start by checking that your username is clearly identifiable and easy to find: for example, use your company name. If this name is not available, make it the first term of your username if possible to help people find you easily.
Note: Be sure to include your full business name in the Name field in the Options section, under the gear icon on iOS, or under the three dots on Android. This name will appear below your profile photo and username in search results.
Then check that your profile is public. To make your profile public, go to Instagram's Options menu , and make sure the Private account option is turned off.
Choose a profile photo that matches your brand image on other social networks, for example your logo.
In the Bio field , provide captivating, concrete and useful information about your brand. Your biography should allow users to get to know you, and convince them to follow you. Describe who you are and what you do by expressing your personality.
Include a link in your bio to let users access your website directly from Instagram. The URL field is the only one that can contain a clickable link, so be sure to use this opportunity wisely. To encourage clicks, use a custom Bitly short link .
Finally, activate notifications to be notified when users share or comment on your photos. You will be more responsive, as is already the case with many companies on twitter. To enable notifications, go to Options , then Push notification settings . For each category of notifications, select Everyone .
It is not recommended to synchronize your Instagram account with your Facebook and Twitter accounts in order to automatically publish your Instagram posts on these networks. Indeed, the types of recommended posts are specific to each platform.
Choose a content creation manager

Just like your other social media accounts, your Instagram account should be managed by one person (possibly two). If possible, choose a member of your team who understands the spirit of the platform and is familiar with all of its features.
If you work for a large organization, there may be a lot of people who want to contribute content. In this case, it may be useful to write a reference document. This document should specify the procedure for requesting a post on Instagram, and indicate when and why to post.
Sharpen your shooting and photo editing skills

On Instagram, the quality of the posts is absolutely essential. On Twitter, a bad Tweet is quickly forgotten. On the other hand, it is out of the question to publish an unsightly photo on Instagram.
However, there is no need to hire a professional photographer or train for months before you get started. A few basic tips for shooting and photo editing should be enough for you.
Shooting skills

Since Instagram is a mobile app, most photos posted will likely be taken on a mobile. Some brands use professional-grade devices for their Instagram accounts, but most are content with smartphones, which is in keeping with the spirit of the platform.
Here are some key points:
Focus on a single subject
Play with negative space
Discover interesting perspectives
Look for symmetry
Capture the details
Make your subscribers laugh

Photo Editing skills

Instagram offers a few basic editing features, but these may prove to be insufficient. Most of your photos will go through one or two editing apps before being opened on Instagram.
These applications allow all kinds of modifications: sharpening certain elements, lightening certain tones to brighten your photo, etc.
Start publishing posts

With your profile created and optimized, the content manager assigned, and your shooting and photo editing skills refreshed, it's time to start posting.
We recommend that you post at least 15 posts before you start actively interacting with other users and move on to the next steps. So when people view your profile, their screen will be filled with photos and they'll expect to see you posting great content on a regular basis.
Over time, you will start to build up a stock of available images, for example weekend or vacation photos.
Be sure to tailor your posting schedule to your target persona. The frequency and time of publication will vary depending on your target audience (especially if there is time difference). If you haven't already, download this free template to create your own personas .
Optimizing your schedule according to your audience takes time. Our studies show that it is best to publish your Instagram posts Monday through Thursday at a time of your choice, except between 3 p.m. and 4 p.m., paying attention to the time zone of your target persona.
Since Instagram is primarily intended for mobile use, users log in around the clock, but they tend to interact with the content in their spare time rather than during their working hours. Experiment with different times to see what works for your audience.
Collect content

While it is best to have one or two people manage your account at most, these people cannot be everywhere at once to find all the content that is worth posting, so invite your colleagues to take and to send you pictures of their meetings, meals, or any other activity of their daily professional life.
The possibilities are endless. You can create an email address for this purpose, and invite your teams to send photos, video clips, hyperlapses, etc. Just ask them to describe the content in the subject line so that they can easily sort the received emails. Email isn't the smoothest way to centralize photos, but it's the easiest for your teams, and the easier it is to send you content, the more you'll receive.
If your team has a Dropbox account, you can also create a shared folder to drop photos and videos into. However, this procedure is more laborious, and not everyone has the application on mobile.
Write captivating captions to entice users to share your posts

While photos and videos are the essences of Instagram, be careful not to overlook captions. Quality captions personify your brand, attract followers, and inspire them to share your content, helping to spread your brand awareness.
You can generate engagement by asking questions or inserting call-to-action into your captions. These will, for example, offer users choices like "Double click if it makes you laugh" or "Share your experience in the comments".
Use relevant hashtags

Let's take a look at hashtags for a moment: On Instagram, a hashtag connects the conversations of different users into a single feed. By using relevant hashtags, you can expand your audience beyond your followers and users who already know you.
Be sure to use hashtags with finesse and moderation. Limit yourself to around three hashtags per caption. Do not mention different versions of the same hashtag, like #memehashtag or #memeshashtags. This crass tactic will only get you low quality subscribers.
To discover hashtags that might appeal to your audience, conduct research in your niche or industry. The easiest way is to browse the Instagram app directly via the Explore tab (magnifying glass icon).
When you search for a hashtag, a list of related hashtags appears at the top of the screen. For example, while searching for #inboundmarketing on Instagram, we found hashtags like #onlinemarketing, #contentmarketing, etc.
To engage with your followers on a more personal level, you can hook up with trending hashtags like, #MotivationMonday or any other trending hashtag.
Once your subscribers are loyal, you can start your own hashtags, for example by using your company name or a relevant slogan. It's an effective way to build awareness of your brand on the platform and develop a consistent presence.
Interact with other users, including your subscribers

Instagram is a community, so feel free to look for users who post interesting photos, follow their accounts, and interact with their content. This is the most natural way to draw attention to your own account while finding your place in the community and to glean inspiration.
This type of interaction has two effects: first, when a user receives a notification that you are following them, they are likely to visit your account and possibly follow you as well. It is therefore important to feed your account with content before you start interacting with other users.
Second, the latest posts from the accounts you follow will appear in your News Feed, and you can easily respond to them if you want to.
As you gather followers, show them appreciation by replying to their comments, even following their accounts, and reacting to their posts.
Establish synergies with users who target an audience similar to yours

Once you've established a good relationship with people who have similar audiences to yours, you can offer to promote each other.
In your reciprocal promotion posts, try to be as natural as possible (especially in captions), to avoid sounding like spam. Better to stay selective, so don't overdo the process.
Organize Instagram contests

Another way to expand your reach while generating engagement is to advertise a contest, asking people to follow your account, like your photo, or comment on it to enter.
You can also embed user-generated content into your contest, such as asking them to post a photo with a specific hashtag and follow your account.
Share Instagram Stories and Live Videos

Since its inception, Instagram has offered you the opportunity to post carefully featured photos to represent your brand. With the launch of Stories on Instagram, you can also spontaneously share exclusive images, which will stay online for only 24 hours.
These often less worked images give personality to your presence on the platform. Snapchat's overwhelming success has shown that social media users are interested in fleeting photo and video sharing. Instagram Stories allow brands to cultivate their attractiveness and retain users.
Stories also allow users to share live videos, a very trending category of content on social media. What makes live videos on Instagram so special? They disappear as soon as the user stops filming. This authentic experience allows brands to share unexpected and spontaneous moments, and to give a more human side to the very smooth atmosphere of the platform.
Here are some tips for leveraging Instagram Stories for your business:
Whether your news is funny, sad, or unexpected, be sure to stay genuine. Reserve your most worked content in your photo gallery. This format is designed to allow spontaneous live interactions without editing. Take the opportunity to share the exclusive behind the scenes. Do you bring your pets to work? Have your teams tried the Mannequin Challenge? Film these moments to reveal the human side of your brand.

Unveil behind the scenes. This type of content is by far the most suitable for ephemeral video sharing. Invite your followers to follow up on event preparation or product launch, and don't take yourself too seriously. Your subscribers appreciate getting in on the secret. With Stories, you can set up a loyalty program to reward those who view your content.

Stream live. Live video is a rising trend on many social networks, so if something interesting is going on, shoot it. Whether it's a birthday, a reunion, or a cute animal, your most frequent followers love to share your daily life. Become a pro by broadcasting them in real-time (and announcing it on Twitter and Facebook to invite your followers to join you).

Have fun with ephemeral live content to attract new subscribers and boost engagement around your brand.
Make your profile easy to find and follow

Include a Follow button on your home page, About page, and other pages on your website. You can generate a badge button linked to your Instagram account on this page. Before creating your button, remember to verify that you are logged in to the correct account.
If you have a store, you can print a poster in your office to let your customers know you're on Instagram and invite them to follow you.
Also, be sure to promote your Instagram account on other social networks where you are active. Chances are, your Facebook and Twitter followers will start following you on Instagram as well. Let them know that you are on the platform and encourage them to follow you by including a link to your Instagram account in your bio or in your posts on other social networks.
Now is the time to put what you've learned into practice by creating a profile and starting to publish, test, adapt, and promote your account. Your Instagram community won't build overnight, but keep in mind that a solid foothold within your niche on Instagram will attract qualified followers.
Back