How to Transfer to a New Hosting without Downtime
Ever heard of cases in web hosting transfer incurring downtime of as horrible as 72 hours? A nightmare for them. But not for you if you follow my self-invented downtime-free formula. Not difficult at all, most importantly, renders your site zero down...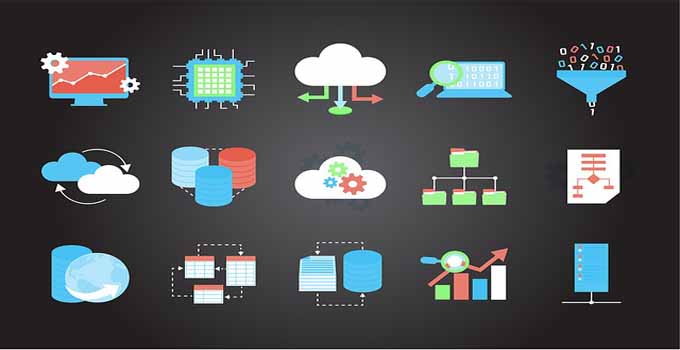 How to Transfer to a New Hosting without Downtime
Ever heard of cases in web hosting transfer incurring downtime of as horrible as 72 hours? A nightmare for them. But not for you if you follow my self-invented downtime-free formula. Not difficult at all, most importantly, renders your site zero downtime.
3 Points to Pay Attention to Before You Begin

Do NOT change and point your domain name server (DNS) to your new web host's name server yet. It should only be done after you've finished migrating all your files over to the new hosting server. This is to ensure all your files are working perfectly on the new web space before your domain switching.
Do NOT inform your existing hosting provider that you're going to move your site to a new web host. This is to prevent your existing web host from terminating your account earlier and cause downtime to your website. (Some hosting companies like to play dirty. You can't stop them. But you can avoid on your part if you perform the necessary measures.) It's best to sign up with your new host and start transferring your files to it 3 – 4 weeks before your contract with the existing web hosting service ends. This will help prevent the activation of the next billing cycle by your existing provider that might take place 2 weeks before the expiry of your account with them.
For example, let's say your contract with your existing web host ends on Jan 20. Now, some hosting companies may start to bill their customers 14 days before the expiration date (this will depend on who you go with). In this case, your existing web host could be charging you for the new cycle on Jan 6. If you get charged, it could be somewhat troublesome for you to request for refund as you do not intend to continue with them. So, the best is to start moving your site 3 – 4 weeks before your existing contract ends to allow ample time for you to perform website migration to the new web host and cancellation of the existing hosting service.
Bear in mind these 3 points

Once you're ready, let's begin transporting your site to a whole new environment.
Step 1: Download FTP (File Transfer Protocol) Client Software

Uploading all your files to your new hosting server via your web hosting account is slow and troublesome. You're only allowed to upload certain fixed number (10 – 30) of files (comprising HTML, images and others) at one time with some web hosts due to their limited resources, resulting in much time being wasted.
Even if they do allow you to upload an unlimited number of files, the problem is, you must select each and every file, one by one, from your hard drive for them to be uploaded.
Browse, select and click… browse, select and click… imagine you got 500 files or even 5000 files to upload, you need to repeat 5000 times of that "browse, select and click" actions? Huge loss of time over uploading.
A faster way is to select and upload all your files at one go with ease via CoffeeCup FTP client software. You can download its free version to try it out first, or you can go straight to purchase the full version. Either way, you're going to use it very often in updating web pages and creating new websites. And I tell you, it's worth every penny you pay for because it's simply fast and easy to use. Above all, it frees up more time for you to get more things done. After you download the software, install, and launch it.
Step 2: Set Up FTP

Zone A (left) shows your local hard drive (you'll have to select the drive/folder where you want the files to be transferred), zone B will be all files display from your remote server (later you'll see the files once the setup is done), and zone C will display activities carried out during file transfer so you have a good sense of what files are transferring and how long they would take, and also you can stop the file transfer if you suddenly realize certain files you don't want them to get uploaded.
Let's set up your FTP now. It's a breeze. Click on that [Servers] icon at the top left (pointed with red finger) to initiate the small panel (below).
You'll initially see all fields are blank until you click that green '+' button, as indicated. If you've set up the wrong hostname, you can delete it by selecting the hostname and then click on the red '-' button. In the [Nickname] field, give any name you like. For simplicity, I like to go with my domain name, instaraja.
As for [Server] field, you need to take note here. You can either enter your web hosting server's IP address or simply your domain (www.YourSite.com) to access the server files via FTP. But because your website is still hosting on your existing (old) server, entering www.YourSite.com will call up your existing server instead of the new one. So, to access your new web hosting server, you must enter the IP address of the new server, such as 11.22.33.55. You can either get this information from your new web hosting account's control panel, or you can ask from your new host's customer support. As for 'User Name' and 'Password', that will be your login info for your new web hosting account.
Another thing is, you might be prompted to enter 'More Options'. Ignore that, unless you're FTP savvy and are dabbling in other FTP configurations. Generally, we don't need to. So now you've completed setting up the FTP between your computer and a remote server, let's move on to the next step to see how easy it is to transfer your files between them.
Tip: This FTP software will "remember" your last server access. Meaning, the next time you open the software again, it'll automatically connect you to that server which you last accessed. If you have set up two or more servers, then you can easily select the server you'd like to connect to by clicking on that little down arrow right beside the [Servers] button (see below).
For more file transfer tips, you can refer to its [Help] menu along the top bar.
Step 3: Transfer Files by Dragging and Dropping

Now, you've got 2 browsers opened side by side in your FTP client, it's time you transfer the files from your local hard drive to your new remote server.
The transfer is extremely easy such that you'll only need to drag and drop, just as you were dragging and dropping files between folders in your local hard drive. Drag-and-drop works by holding the mouse to select the items you want to be transferred, and then move the cursor to the destination where you want the selected items to be placed, then release the mouse button and the selected items will be dropped into the destination. Likewise, you can also download files from the remote server to your local computer via drag-and-drop. Alternatively, you can perform a one-click upload by selecting the items to be transferred and then simply click on the [Upload] button.
Tip: Besides transferring files, you can perform deleting of files on your local hard drive as well as on the remote server. Simply select the file to be deleted, and then right click your mouse to initiate the drop-down panel, then click on [Delete], will do Deleting files on a remote server as simple as doing it on your computer
Step 4: Check All Links and Web Pages on New Server

At this point, you can't view your web pages using http://www.YourSite.com yet since your domain name is still pointing to your existing (old) server, so checking to make sure ALL your links and web pages are functioning well will have to be done through the new server URL, something like this => http://YourNewWebHost.com/~yourusername/Once you're done with checking and all your links and web pages are working as expected, next will be to modify your DNS (domain name server) setting.
Step 5 – Change Your Domain Name Server (DNS) Setting

Now is the time for you to change and point your domain name to your new hosting name servers.
To perform DNS change, you need to find out the name servers for your new hosting server. You can either log into your new web hosting account and get the name servers or email or live chat with their customer support to get from them. Name servers usually come in this format => NS#.HOSTINGCOMPANY.COM. They typically come in pairs in case there is a failure with one of them. Once you got the name servers (e.g. NS121.NEWHOST.COM & NS122.NEWHOST.COM), log into your domain registrar and access your domain control panel. Select the domain name you want to point to your new web host, and enter the pair of name servers (see below).
You might see more than 2 fields for nameservers in your domain control panel. Theoretically, the more name servers you enter, the more safety nets your site has, but entering the first two mandatory nameservers are more than enough to protect your site against unexpected server failure. After entering the 1st and 2nd name servers, save the setting. That's it. DNS change is done. Changes to the DNS setting will take an average of 48 hours to propagate and become effective. As such, during this period, your website will hop between your existing web host and your new web host every now and then before it stabilizes on your new web host.
People who visit your website won't notice this back-end happening, what they'll see is your website and nothing else. Your site's sales operation and purchase processing won't get affected. So you don't have to worry much about the hopping.
Now, since your web host has changed, you need to re-configure your email settings at the new host as well. During the 1 – 2 days while your site is still hopping between the new and the old hosting servers, those who need to email you may not get through to the right inbox of yours.
Hence, I suggest that you send a broadcast to your subscribers as well as putting up a notification on your Contact Us page (if any) to inform all visitors of your website migration and during this period you may not receive their messages.
Kindly request them to email you only after 3 days (allow 1 day extra to play safe) or provide an alternative email address or contact mode for them to get in touch with you if they need to. This is to make sure you don't miss out on their messages that could have brought you sales (in case they express interest in your product offer).
Special Tip: How to Identify Changes

How do you know the switching and hopping have completed? How can you tell that the website you're seeing now is running on the new server?
Very simple. Add or change a little something on your new home page (on the new platform) to make it look different from your old web page. For example, you can modify the colour of your logo to make it look somewhat different from the one that is still running on the old server so that you'll be able to know when your website is running on the new server. Or in your old home page, you don't have a welcome message for your visitors, so now in your new home page, you include a welcome message.
I mean, you're free to do any form of markings you want. The key here is to let you know whether your website is currently running on the new host or not. Remember, you must not overdo the marking such that it'll drive away your visitors or cause a dip in your sales. The marking must be just a very minor change that only you can identify but which at the same time will not affect your sales revenue.
If after 3 days, you still don't see your edited home page and your old home page is still showing up, then something might have gone wrong with the domain settings or some network issues. Quickly troubleshoot or contact your new web host about it.
ONE MORE method you can use if you were ultra lazy, that is, ask if your new web host provides free file transfer for you or not. Some really good web hosting service does perform transferring for you at no cost.
Back