Difference between on-page and off-page SEO
In the online marketing strategy, the actions On-Page SEO and Off-Page SEO must be defined to achieve good ranking results. For this, it is essential to know the characteristics and differences between them. SEO is search engine optimization....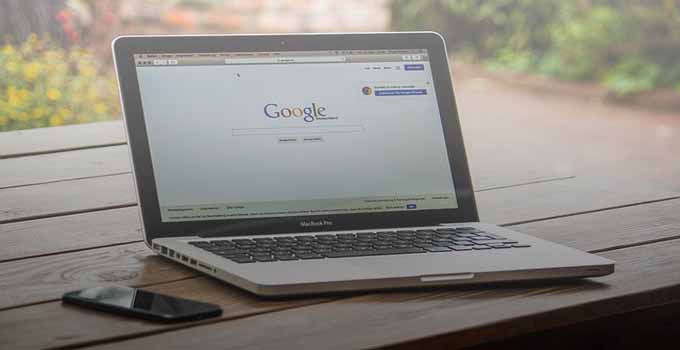 Difference between on-page and off-page SEO
In the online marketing strategy, the actions On-Page SEO and Off-Page SEO must be defined to achieve good ranking results. For this, it is essential to know the characteristics and differences between them.
SEO is search engine optimization. The leading search engine in the world is Google. When we invest in technical and content optimization on the website, we do so to appear in the first search results of users.
Online Marketing Plan
Planning and executing a marketing plan is essential in the company's strategy. Through corporate websites, email campaigns, online stores, and social networks of the brand, traditional marketing can be enriched with digital marketing characteristics.
First of all, there is a search engine ranking strategy - SEO.
The better ranked the company is for a relevant search term, the more likely it is to attract visitors. Many variables influence the obtaining of the ranking.
SEO is an investment in both structure and content and requires a comprehensive and long-term strategy
The online profile of the user, their search history, preferences, and location, among others, is a part of the variables that the company cannot influence directly.
It can and should work on optimizing its online presence and meeting the requirements of Google and Bing. We differentiate between On-Page SEO and Off-Page SEO.
What is the big difference between SEO On-Page SEO and Off-Page SEO
On-Page SEO
On-Page SEO refers to all the things you can do within your website to help you get better organic rankings in search engines, such as:
Titles of pages (H1, H2, H3)
Optimized web structure.
Creation of internal links
Optimization of images
Optimization of URLs.
Submit a sitemap file.
Check web indexing.
Create Robots.txt file.
Optimization of meta tags and descriptions for SEO, etc.
Quality Content creation.
Optimization of the web at the performance level (loading speed, plugins, etc.)
Database optimization and web compression on the server.
Website optimization at the usability level.
Optimization of the web at the level of legibility of texts and concordances.
Use of keywords by user intention.
Creation of infographics to give relevance to users looking for visual content.
Off-Page SEO
Off-Page SEO refers to all the things you can dooutside of your website to help it obtain better organic rankings, such as:
publishing on social networks
sending articles to the press
participating in forums
guest blogging
registering the business online in directories
Participation with comments on other websites.
Get backlinks from other blogs, etc.
Mixed advertising: physical and online.
Create ads on Adwords or social networks to boost online visibility.
The relevance of the contentIt's the first thing search engines look at. When the user makes a query, they want to find an answer to their question, so you should make sure to provide this clear answer through that content.
The problem is that search engines, especiallyGoogle, have already learned to understand the usefulness of your content through many indicators or markers such as time on page, bounce rate, interaction on the page, etc.
For these and other reasons that only the search engines themselves know how to measure, if users are not satisfiedWith the content you've created, and they go fast, you can forget about getting high organic rankings on any of them.
Both on-page SEO within the website and off-page SEO outside of it is now absolutely necessary.
Difference between On-Page SEO and Off-Page SEO
On-Page SEO and Off-Page SEO is part of the overall marketing plan. Therefore, they must go along the same lines. Although the tasks and characteristics that make up each SEO are different, they have an essential influence on the whole, and it is not recommended to plan them as separate.
On-Page SEO
On-Page SEO features are all actions within the website itself that improve search engine rankings. We prepare the web page so that "Google speaks."
Keyword research.
Research and creating relevant, engaging, and optimized content are the first step in On-page SEO. To do this, we must create quality content around the keywords that we have identified as relevant, and find related terms and topics. If we talk about eCommerce, related topics are cybersecurity and digital marketing and relevant brands PrestaShop or Amazon.
Keywords are the foundation that holds your strategy of on-page SEO together. They should be incorporated into all technical elements to help target users find the content at the right time. To be effective, keywords must be carefully researched and selected. When developing the content, they must be worked on in a natural and optimized way.
Examples of content types
Blog articles
Copy to web pages
Video
Infographics
Ebooks
Interviews
Keyword Research is a fundamental aspect of SEO and is never neglected.
Before creating a site, you need to do keyword research to come up with an organic growth strategy and create a web structure with consistency.
Besides, whenever a new post is created, a Keyword Research must be carried out. Everything that we publish on our site has to have the objective of attracting organic traffic.
Optimize the loading time of the web.
The discipline that deals with optimizing the time it takes to load a website are known as on-page optimization.
In on-page optimization, the images are optimized so that they have less weight, the javascript that slows down the loading, the loading of the CSS styles, the HTML, the Gzip compression are optimized ... It is a very technical job that requires a specialist in the field.
Decreasing the loading time of a site on mobile devices is a priority within the on-page optimization.
Optimize the title tag of each page of the site.
The title tag of a page is one of the essential aspects of On-Page SEO. It is a crucial ranking factor. You have to know how to play with keywords to create a good title that naturally encompasses Keywords and draws attention in the SERPs.
Creating a striking and optimized title tag can help us increase the CTR (Click Through Rate) in the results that Google shows when a user performs a search. The higher the CTR in the SERPs, the better ranking we will have.
If your website is created with WordPress, you can install the Yoast SEO plugin to customize the title tag and descriptions that Google will show to users. However, do not make the mistake of over-optimizing the title tag as Google can penalize you.
Optimize the descriptions of each page of the web.
Here the same thing happens that I just mentioned in the previous point. Although Google has said on several occasions that the 'description' tag does not take it into account when it comes to ranking a page, its importance in SEO is indeed essential and indirect.
It is of indirect importance because we can use the meta description as a way to increase the CTR in the search results. We can create a description that arouses the interest of users, and that is striking in the SERPs.
Improve user experience or 'User Experience.'
User experience, also known as UX for its acronym in English, is another of the most important aspects that Google takes into account to position a website.
Aspects such as Dwell Time, bounce rate, and increasing visits from recurring users are metrics that you should improve within your page.
Simply put, you have to satisfy the user's search intent, so they don't need to go back to the SERPs to keep searching. You have to try to increase the time a user spends on your website and the number of pages per session.
Internal linking.
Internal linking refers to the links that we place within the pages of our website and that point to other pages of the same, either to help the user or because we want to give them a boost in their ranking in Google.
Internal link building is 100% controlled by us. It is not like the link building that is done in Off-Page SEO. In the internal linking, we decide how many links point to an individual page and with which ' Anchor Texts. '
In general, we can afford to be a little more aggressive with the 'Anchor Text' that carries the exact keywords for which we want to position the page to which we link, but without overdoing it.
Friendly and intuitive design.
This has a lot to do with the user experience, although it is not the same. A clean design that facilitates navigation will favor the UX.
Minimalist designs are the ones that work best without going overboard. We also have to convey professionalism and give the user the feeling that they are facing a reliable website.
The best advice you can give a web designer is to design your page as if your grandmother were going to use it. Everything has to be easy and intuitive. The user has to understand at all times where he is and where he can find what he is looking for.
Avoid page cannibalizations.
Cannibalizations on a website refer to when we create two pages that deal with the same topic in a similar way. They are usually frequent in blogs with a lot of content and in which the topics to be discussed can be repeated.
The problem with cannibalizations is that Google does not know which page of our site to position in a search query that we have dealt with on two different pages. It may be the case that we do not position any.
We must be careful not to repeat the topics that we have already discussed. If it were the case that we have a cannibalization problem, it could be easily fixed by adding the tag 'rel = canonical' on the page that we want Google to NOT take as a reference. We can also join the two pages into one.
Buttons to share on social networks and newsletter subscription to Newsletter.
We must make it easier for users to share our pages and articles on their social networks to attract new visits. Similarly, by creating a subscription newsletter, we can increase the recurring user metric.
The structure of the URL
Here you can find the structure of the home page, the creation of Landing Pages, and internal links. It is the second step, in which we decide how to distribute the results of the keyword research and the content created.
Reviewing internal links is a recurring maintenance task. For example, links can break when content is moved or deleted. There it is essential to follow acceptable redirection practices. See 301
HTML Tags (H1, H2, H3)
All technical optimization tasks On-Page SEO regarding Page Tags, page titles, headings (h1, h2) meta descriptions, link descriptions, and image tags are located in this section.
Indexed with Sitemaps
Once all the previous points have been verified, the next step is to tell Google that the page is published and is indexable. On the one hand, we make sure that the indexing is not blocked by robots.txt. To speed up indexing, we can also include the URL in Google Search Console. This free tool from Google allows you to review possible technical errors and request indexing. See Sitemaps in PrestaShop and WordPress
PageSpeed
Page speed is an important on-page SEO factor for ranking. In the free tool Page Speed ​​Insights, we can check the website's loading performance, both on desktop and on mobile devices.
On-page SEO optimization makes it easier for both Googlebot and human users to understand the content we are publishing. To boost your visibility, we complement it with Off-page SEO.
Off-Page SEO -Features
Off-Page SEO refers to actions outside the website that increase the online authority, improve the user's brand perception, relevance, and reliability of the site.
These off page seo ranking factor optimization techniques mainly revolve around external links and social networks. However, its starting point is still quality content that adds value to the target audience. Only in this way can we establish ourselves as experts in our field and gain more and more visibility online. Although it occurs outside of the website itself, the content has to be representative of the brand, since Off-page SEO also offers the opportunity to reinforce the corporate brand image.
Link-Building
Link building is the main hero of off-page SEO and closely related to quality content, as others are more willing to link to this type of content. Here, with the changes in Google's search engine algorithms, quality has become important over quantity. So, it's essential to get websites with a good domain authority (DA) to link us and to eliminate spam links. A useful tool for auditing links is SemRush. We talk in detail about link-building here.
Useful resources for link building are business directories, press releases, participation in forums, and guest-blogging. We can invite the authors of blogs and other pages to link an article from our website. Google Page Rank interprets these links as "votes of confidence."
Local
SEO Local is focused on the location, the country or the city where the service is provided or products and user reviews are sold. It seeks to increase search visibility for companies that serve their communities in person. It can refer to physical businesses with physical locations, such as a clothing store, restaurant, dentist, or locksmith. What they have in common is that they operate in a specific and limited geographic area.
In local SEO in the Canary Islands, we talk about the unique characteristics to take into account when preparing the strategy.
Social Media
Social media networks are an essential factor in OFF-page SEO.
LinkedIn, Twitter, Facebook, and YouTube are examples of social media networks where the company can create a profile to improve its authority in the face of search engines. It is not about sharing the same content on all the social media networks, but about deciding the social media that best suit the company.
Some believe that social media networks do not have a significant impact on SEO. The truth is that it is not proven that it does or does not. However, social media is a great channel to distribute content and inform people about it, causing more and more people to know your services, and therefore more and more pages can talk about you.
So we recommend that you use social media networks to share as much content as possible.
Brand mentions
In Google Alerts, we can configure an alert that will notify us each time the company's name or one of our products is mentioned in the online media.
Networking.
Networking is the ability to interact with people in the same niche. I would say that it is an essential skill to do SEO because, in the long run, you can get a lot of good backlinks.
Networking can be done in person or online. Attending events about your niche and interacting with the people present, there is the best way to network. However, Networking can also be done on social networks or instant messaging services.
Events.
I've already mentioned it, but it deserves a solo point, as it is crucial to building trusting relationships. In all sectors, there are face-to-face events. Surely you will need a small budget to travel to other cities.
You can share the travel expenses with other people in the same community or communities through which you are going to pass in your car. Meetups are excellent occasions to meet people with the same interests within your community.
Videos.
The creation of videos and their dissemination on the leading video platforms is another off-page SEO strategy that can give us visibility.
The leading platform is YouTube. The difficulty lies in making good videos since the level of editing of the YouTubers has improved a lot. You have to be original and retain people in your video. The more time users spend watching your video, the better you will rank on YouTube.
Infographics.
Infographics or PDFs are a great way to keep people on your page longer and also get free backlinks.
After seeing many free trials of online websites offering you to create Infographics, I recommend the free version of Canva.com. You can easily create infographics and download them for free in PDF format.
Webinars and direct on Twitch.
The webinars are made mainly to capture leads or contacts to whom we will sell our services and products in the future. There is a very good software to do Webinars but they are usually paid, so people now do directly on YouTube or Twitch.
These live shows come in handy to create community and retain customers.
Experience, authority, and trust.
It is a well-known EAT: "Expertise, Authoritativeness, Trustworthiness."
This guideline was found in a dossier that the giant search engine Google provided to its team of quality reviewers. The websites had to be written by someone with experience in the field, authority within the sector, and who provided confidence to the user.
SEOs have to work on that EAT, either through certificates, taking years in the niche they are going to work, and creating pages that provide trust.
Selective Guest Blogging.
In OFF-page SEO, the guest post has been in fashion for several years. It involves writing as a guest on other blogs in order to gain a backlink to your website.
The problem is that this practice has been abused, and Google has already warned that its algorithm was prepared to ignore this type of link building. However, these types of Google notices sometimes do not correspond to reality.
If you do not abuse this and write in blogs of your same niche and that have a certain authority, those backlinks that you get will continue to work for you.
Collaboration with other Website Owners.
Before, PBNs (a network of blogs that belong to the same company) were used to get links. Still, some still have their PBNs well cared for and opaque in the face of Google search engine.
However, creating a PBN requires a lot of effort and money. You also have to know how to create it. Not everyone does it well.
Now PBNs have been replaced by private SEO communities where links are exchanged. As I said before, it is necessary to work on Networking to reach this degree of collaboration.
Conclusions
As you have read, SEO is a wide range of disciplines that can be divided into two: On-Page SEO and SEO Off-Page SEO.
The difference between the on-page SEO and off-page SEO is entirely different, and though there is a vast difference, both are very important and complementary. If you neglect any of them, you won't get very far.
Back