Why you should start sharing blog posts on LinkedIn?
The majority of your connections and followers are unlikely to see your LinkedIn post if you include a link. As if external links were Kryptonite to Superman of LinkedIn, LinkedIn's algorithm protects posts from external links.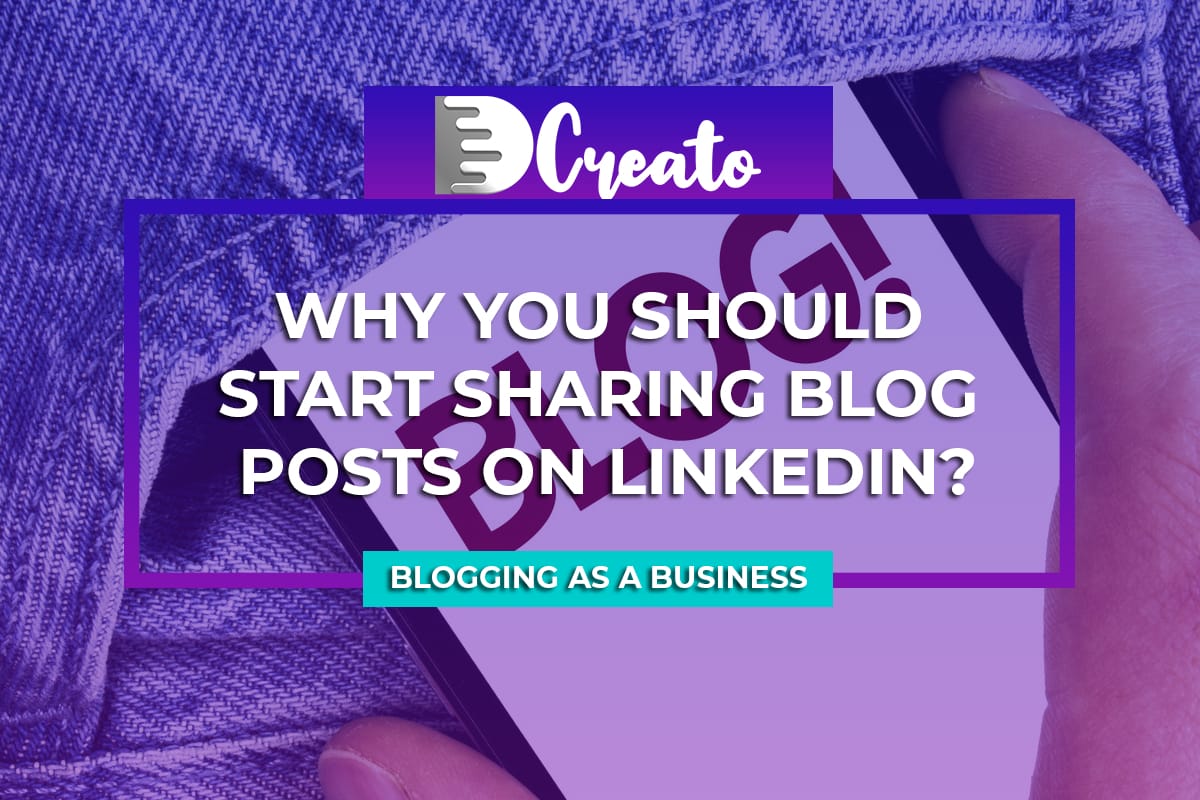 Why you should start sharing blog posts on LinkedIn?
The majority of your connections and followers are unlikely to see your LinkedIn post if you include a link. As if external links were Kryptonite to Superman of LinkedIn, LinkedIn's algorithm protects posts from external links.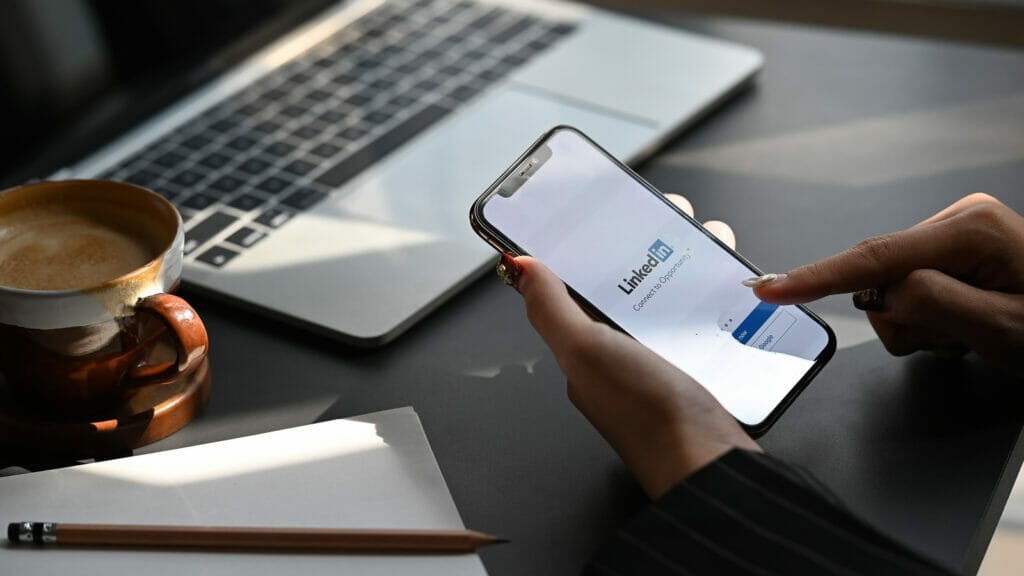 But why did this happen? Links to external resources are like exit signs: clicking them takes you off the platform. However, it looks like that LinkedIn secretly believes that using LinkedIn is all about staying! Let's understand what LinkedIn is and how you can share links on LinkedIn without getting penalized by LinkedIn.
What is LinkedIn?
Linkedin is like social media but instead of sharing your social life, you can share your professional life. It is the place where recruiters meet potential employers. Therefore, it is the place of opportunities, and people who use LinkedIn employ various methods to reach out to companies.
Similarly, the organizations use LinkedIn because they have to acquire and maintain ideal human resources as per their mission. Hence, Linkedin is a system where professional life flourish.
Indeed, it happens because the platform of LinkedIn is beneficial to improve the career of the users. There are a lot of things a person can do on LinkedIn, like posting articles, sharing your qualification and abilities, getting recommendations, applying for jobs, and much more.
What Are the Best Ways to Include Links on LinkedIn Posts without being penalized by the Algorithm?
Let's understand the best and easy ways to include links on LinkedIn posts without being penalized by the algorithm. Let's have a look at the detail!
What Counts As An External Link?
There are several kinds of external links, including those that load content from outside LinkedIn. Here are some examples:
Links to websites or blogs.
You can download apps, documents, and files from here.
You can embed YouTube videos and other videos from other sources.
It appears that even your own LinkedIn articles are treated as though they are external links. (I know this makes no sense, but that's LinkedIn for you.)
What Are External Links?
The term "external link" refers to a hyperlink that points to another domain than the one from which the link originated (source). An external link to your site exists when another website links to yours. In a similar fashion, if you link out to another website, this also counts as an external link.
Code Sample
<a href="http://www.external-domain.com/">Link Anchor Text</a>
Optimal Format
Anchor text should contain descriptive keywords that relate to the topic or keywords of the target page. If you repeatedly use the same keyword text, spam detectors may get triggered. Use a variety of anchor text to enhance user experience and search engine ranking.
How Do I Share Links on LinkedIn without being penalized by the Algorithm?
LinkedIn's algorithm penalizes users for posting links that share links. There are a few ways to avoid being penalized. I don't recommend placing links in the main post, but placing them in a comment is common. If you post the link in the comments, you run the risk that the comment will end up as the 7th, 42nd or 253rd item on the list because LinkedIn's default algorithm sorts comments by relevance.
Post popularity really determines how many people see it. There is always a possibility that a link-bearing comment could get lost in the undergrowth of a moderately popular post. Moderately popular posts can be a post with 20 unique comments. This can mostly be avoided by using the write-post-edit method outlined below, which places the link in a more visible place while ensuring a lower algorithmic penalty for sharing links.
Is LinkedIn Penalizing Posts with Links?
With effect from this year, LinkedIn will no longer penalize posts that have external links. We have some massive news for you forgetful people out there who forget the link all the time! We have been informed by LinkedIn that it has stopped penalizing external links in posts.
The "write-post-edit" Method for Sharing Links on LinkedIn
Listed below are a few best practices for sharing links in LinkedIn posts without impacting their reach:
Step 1
Your post should be written as usual, but do not include the external link. If you would like to add an image to step 1, you can do so.
Step 2
Press the Post button to publish the post.
Step 3
At the top-right corner of the post, click on Edit Post in the ellipsis (...) menu.
(Steps 2 and 3 can be completed without waiting.)
Step 4
The external link you wish to share should be typed or pasted in.
Step 5
Click the Save button.
Is there anything I should include in my LinkedIn sharing?
Use hashtags so others can find your posts and easily understand what you're talking about when you share content. Include your perspective to start a conversation - ask questions, mention people you want to hear from, and use hashtags so your post can be easily discovered and shared.
Tips for Writing LinkedIn Blog Posts
Here are some tips that I would like to share with you. Take an eye!
Don't write about what you don't know.
You should write about what you are most passionate about.
Write about topics that are trending.
Become a machine of ideas.
Provide your readers with information or insights that will help them.
Let me know something about you.
Write great headlines by following the 50% rule.
Consistency is key
You need to pace yourself
Make sure you start a conversation and that you are a part of it.
Why Does the write-post-edit Method Work?
It's impossible to know for sure. Here's what I think is possible. The state of a post is taken into consideration only when it's published for the first time. In other words, you're saying "this is a post without any links - please share it across LinkedIn." The problem is that, when you edit and add the link to the post afterward, LinkedIn does not seem to update its understanding of the post, and you don't face the penalty associated with trying to draw people away from the platform.
What Happens When You Edit LinkedIn Comment?
Please note that when you edit a comment and save your changes, the comment will be updated with the tag "(edited)", so other users will know your changes were made.
Why Is LinkedIn Shorting My Links?
As soon as you modify your post to add the external link, the saved version displays the link in the same format you added it. Wonderful! However, hold on.
You can go back and look at the post a few minutes later and see that the short URL has been converted to use LinkedIn's format, lnkd.in.
The following is an example:
While the link continues to work as before, there is no longer an indication as to where the reader will be taken when they click on it.
As a result, you can't boast your own domain name, which is annoying and bad for brand awareness.
Readers who are security conscious might not want to click a link if they're uncertain of where it will take them. Despite the fact that it should have been clear from the text of your post, it still does not make for a great user experience.
This can be overcome by generating your own shortened link using a service like Bitly.
In the lnkd.in format, longer links are shortened only when they exceed 26 characters.
If you remove the http:// or https:// protocol from the beginning of your link, perhaps it will fit into the 26-character limit, therefore avoiding shortening. It is usually possible to remove the "www" part of most web addresses without breaking them.
An easy way to check shortened LinkedIn links is to click on them.
Getlinkinfo.com lets you find out where an automatically shortened lnkd.in the link will take you before you click it. On this website, you can copy the shortened link from the post and paste it there.
GetLinkInfo
You should not go to a website whose "Effective URL" seems incomplete or unreliable. Although it seems unlikely that scammers would try to trick you with a shortened LinkedIn link, you never know.
How to Display Link Preview Images in LinkedIn Posts?
It is important to note that a preview image will not appear when you add links using the write-post-edit method.
When you write the original post, it is up to you whether or not to include a relevant image. Adding an image to a post that has already been published isn't possible.
It is best to upload images with a resolution of 1200x630 pixels for LinkedIn posts. Images for Twitter can also be uploaded using this method.
What is the LinkedIn link preview?
Start a new post by clicking Start a new post. Copy and paste the link or type the URL into the text box. Allow a few seconds for the preview image to appear (the image frame has a 1.91:1 ratio and is 1200 pixels wide by 627 pixels high). In the event that we are unable to retrieve a preview image for your update, you can still share it via a link.
What Are the Best Practices for Sharing External links on LinkedIn?
This is why LinkedIn's algorithm dislikes external links so much since it wants to keep you on its platform for as long as possible. Imagining LinkedIn like a party is a good way to look at it. In a situation where you show up at LinkedIn and say "Alright, let's come to my party instead" - LinkedIn's bouncers (the suits on the door) are going to start escorting you out in no time.
It's the same thing that happens when you include an external link in your posts: LinkedIn won't promote that type of content. It is LinkedIn's goal for you to come to their party, and not to leave!
We recommend that you develop content that can be consumed natively on LinkedIn so that your audience won't have to go to another place to read, watch, or listen to what you've got to say.
For instance, you might want to write a brief summary of your latest blog post instead of directing people to the site's blog. Alternatively, you could create a document post if you wanted more detailed information without having to leave the platform.
You can share external links as long as you follow the write-post-edit method if you have no choice but to point people to an external resource (e.g. "click here to register for my webinar").
Does it make more sense to share on LinkedIn or post?
Engaging LinkedIn users through likes and comments are much more effective. Share buttons on LinkedIn are generally regarded as a good way to spread the word about posts that people find useful. However, LinkedIn shares do not receive as many views as other social media sharing methods. Sharing a LinkedIn post is about as bad a way to help you make it successful as possible.
My Link-Sharing Failures and Successes
In the past, I queued up blog post links in Buffer to increase my reach before realizing that external links were hurting my reach. I shared links at least a few times a week because my schedule required it. That, I thought, was my social media done for the day. How clever I was…
As we look back, it's no wonder these LinkedIn posts rarely received more than a hundred views. There were also usually few likes and comments. My posts no longer contain scheduled links because I learned that normal link-sharing doesn't work. Besides, I no longer schedule anything anymore.
My external content is instead shared manually and I adhere to the write-publish-edit method. The number of views on my blog posts has climbed in recent months (see my LinkedIn engagement guide), along with other changes in behavior.
| | | |
| --- | --- | --- |
| Year | Average 90 days Profile Views | Average Post Views |
| 2016 | 90 | 100 |
| 2017 | 800 | 1500 |
| 2018 | 2200 | 3500 |
| 2019 | 4500 | 6290 |
| 2020 | 3930 | 7945 |
In the chart above, you can see that my LinkedIn profile has developed quite a bit since 2017. One of the factors has certainly been changing the way I share links.
It has been most important to be consistent and congruent with the way I show up.
Bonus: 3 Simple Hacks for Using Links in LinkedIn Posts
Do you know how to make those perfect LinkedIn posts you see in your favorite group but can't figure out how to do it? You can't get away from hyperlinks, they're tricky. Having tried unsuccessfully to find advice on LinkedIn, I came up with my own three-point guide:
You Can Only Use ONE Hyperlink
A direct link cannot be used in more than one LinkedIn post. If you are prompted for a web address, enter it in either the "Add more details..." or "Title" fields. The site is found by LinkedIn, which shows some details, including an image and some text. Paste text containing a web address into the field will result in the same result.
Use A URL Shortener
The information about who clicked your link may be important to you. This can be accomplished by using a URL shortener, such as bit.ly. To use a URL shortener, simply create a shortened link from your original web address and paste it into the input windows as described above.
With LinkedIn, not only can you see the actual address behind the URL shortener, but you can also see your regular statistics. Integration works just like the original link.
You can hide the link and modify describing texts
LinkedIn will automatically find the site in question and you can make some changes once it has found it. Your goals could be better met by removing the address or replacing it with text that's more relevant to your objectives. Even though the link itself cannot be changed, this does not really change anything.
However, you can change the texts marked as indicated. There are 67 characters to modify, which will be transformed into a hyperlink that leads to the original web address. In the blue box, there will be 244 characters free for each character. It is not possible to change the original link.
Secret: Hyperlink text on LinkedIn
When you place a URL in the text of a LinkedIn Article, it appears in the following way: http://www.burrissconsulting.com/coaching - Not a Hyperlink. Instead, if the text is put into the templates and then the Hyperlink is added, it looks like this: Click Here to get help from Teddy and it will take you to the URL in the Hyperlink.
Wind Up
In conclusion, reaching out to people organically on LinkedIn is the key to success. However, the algorithm of LinkedIn will penalize you if you share your external content via a link. Therefore, you have to choose one of the above options like the write-post-edit method. It will help you to achieve the best of both worlds: an impressive reach plus promotion of your external content.
Back