Top 10 Business Writing Tips
Are you looking for ways to improve the quality of your business writing? I think you should. Educating and influencing your customers through good writing is your best shot. It will lead to increased sales and customer loyalty.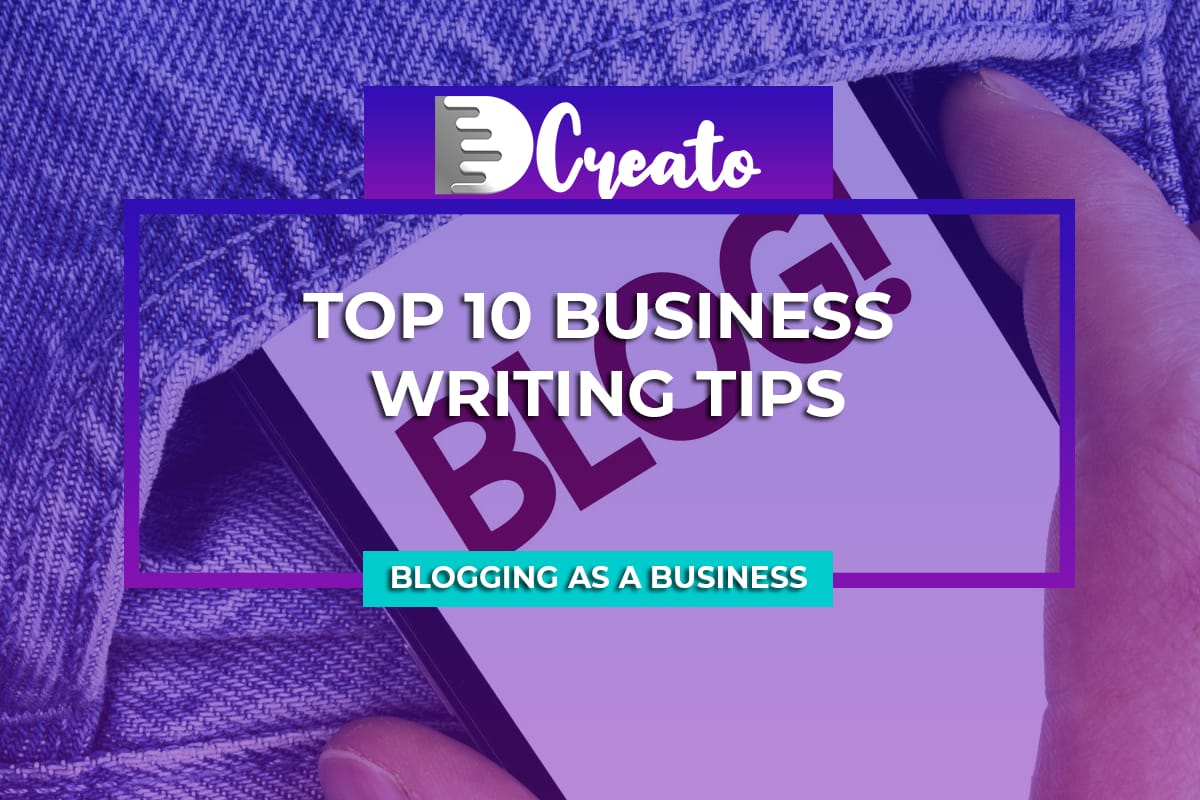 Top 10 Business Writing Tips
Are you looking for ways to improve the quality of your business writing? I think you should. Educating and influencing your customers through good writing is your best shot. It will lead to increased sales and customer loyalty.
The content I have written in this post contains some of the most helpful tips I have learned from writing web content for 20 years.
What is the Importance of Business Writing?
You and your business will be more successful if your business writing is effective. It's easy to get careless and make mistakes in the midst of deadlines and spellcheck. However, in order to establish credibility and trustworthiness, each piece of writing must be professionally written.
10 Business Writing Tips
Here are the ten tips about your business writing. Let's have a look!
Think About Your Headline
You will have many more readers reading your headline than reading the rest of your content, so make it interesting enough to catch their attention.
The CoSchedule Headline Analyzer, which will rate your headline out of 100, is a great resource for determining what makes a good headline. You need not depend on this for success - far from it - but it may help if your headlines are giving you a headache.
A lot of article writers recommend that you spend more time writing a headline than you do writing the content that goes with it. If you are writing technical content, that is definitely overkilling - or at least it is in my line of work - but you should not let your headline slide.
Make sure you don't assume the attention of others.
More than 80 percent of people who read your headline will not read the rest of the article.
The so-called clickbait headlines - the kind of title that makes you think you won't believe what happens next - do not work on social media. You could wind up without any audience if you use tricks like this, so you should be careful about how sensational you make your headlines.
How to Write Good Headlines?
Here are the additional tips to write good headlines that you need to consider.
Make the Headline Unique.
Be Ultra-Specific With Your Headlines.
Convey a Sense Of Urgency: Don't miss out!
Provide Something Useful.
State the Obvious in Your Headline:
Use Interesting Adjectives in Your Headlines.
Flag the Reader in Your Headlines.
Use Emotional Words in Your Headlines
Write Without A Filter
In pottery, you begin with a large lump of clay. There is no perfect vase, to begin with. Writing is no different. If you have a lot to say, write it all down. That's how you write "the messy first draft". There is no need to limit yourself at this point.
Including things that aren't relevant is fine. Even if you aren't aware of it right now, you thought of them for a reason.
You might be able to use them in another writing project in the future.
Spend a little time away from the writing after the initial brain dump. Change it up: fix the shed, check out football transfer news, plan that European city break. Then you'll need to edit mercilessly, cutting out everything that isn't essential or relevant.
What Are Filter Words?
A filter word is a verb used to emphasize the distance between a narrative and the reader, reminding us that the story is being told rather than experienced through the character's eyes. You might notice, seem, spot, see, realize, realize, realize, wonder, believe, know, decide.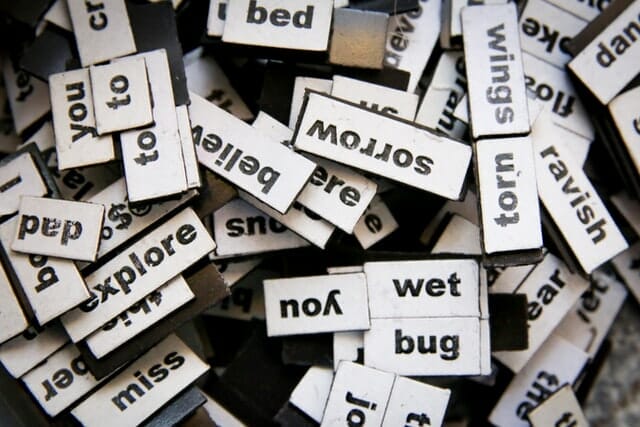 Keep only the content that your intended audience will find interesting. Don't waste time on anything else. Your focus should be on getting your text in shape if it is of strategic importance to your business. A professional editor can make all the difference. You should ask a second set of eyes for constructive feedback on the content.
Provide Good Signposting for Readers
Most people are only interested in the executive summary at the beginning of a Word document. Put the key points at the beginning of your text and assume your reader has a short attention span. It is still possible that the reader won't finish the whole thing, but at least they will know the gist of it.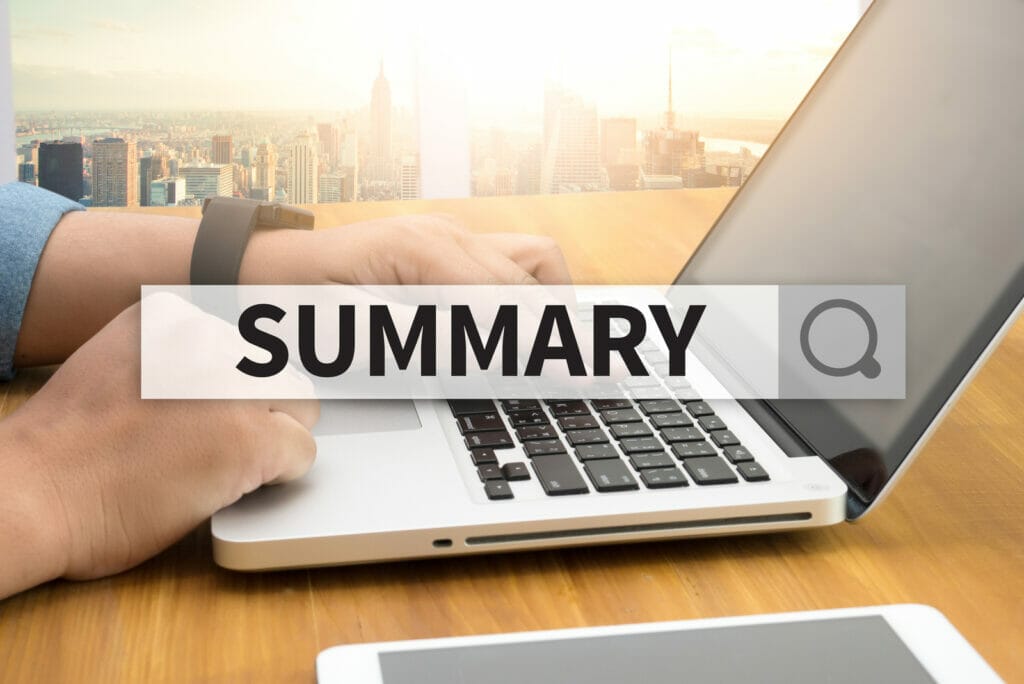 In the document's introduction, it is best to present the most important points with bullet points. Clear up key facts and include links to appropriate sources of information. Make use of lists, subheadings, and other visual tools to break up text walls and keep your readers interested.
What is the Purpose of Signposting?
You use signposts to describe the path your writing takes, to remind your readers about important points along the way, and to signal changes in direction. Also, signposts aid the reader in understanding the connections between your points and how they contribute to the assignment's overall goal.
Examples of Signposting
Here are some examples of signposting that you need to look at!
Taking The Conversation To A New Level.
Completely changing the topic.
A More Detailed Look.
A Moment Of Off-Topic Talk.
Reiterating points stated earlier.
'Returning to Examples from Before.
An overview of the point.
Take a moment to recap an important sentence or idea.
Write the Way You Speak
It's important to know what your readers want from your writing, but delivering your message authentically is also crucial. Is your writing believable if you don't have the natural coolness? Have you ever tried to sound like "down with the kids"?
It is possible to get lucky once or twice. There's little chance of you pulling off an activity for very long since people are fairly adept at spotting frauds. When I write, I don't try to sound cool, as this wouldn't be true to my personality. When I was in school, I won mental math competitions. Check it out
In writing my articles, I try to avoid sounding boring and to incorporate as much fun and cheekiness as possible, because that's my natural style.
Put your personal brand values into your writing, and make sure those are the ones that come through.
The tone of your voice must be consistent, otherwise, people will not trust you.
Andrew and Pete, two of my marketing buddies, suggest coming up with a few values that you hold dear and then using them consistently in each piece of content. Members of their ATOMIC community have access to their Content Mavericks program, which discusses this in a lot more detail.
Stop Talking About You
It is possible that your friends and family care about you (might), but your readers probably won't. You should avoid talking about yourself in your writing and make it focused on your readers. How can you solve their problems?
Stop Trying to Sound Smart When You're Writing
It annoys me to read business writing, whether it is a proposal, a report, or an email written by someone who is more concerned with sounding smart than actually being smart. In an ideal world, I would like to read communications where the writing does not even register. The best-written work is clear enough so that the underlying message cannot be obscured. By investing in great content and removing any detracting elements, you can achieve that in your writing.
How to Avoid Too Much Formality in Business Writing?
You can ignore too much formality in business writing by following certain tips:
Make use of contractions.
Using expressions.
Don't use passive voice, use active voice.
Whenever possible, avoid using industry jargon.
Don't use overly advanced vocabulary.
Avoid using the third person exclusively.
Don't worry about grammar.
Bringing things to a close.
Focus on the Point Quickly
Explain what the reader is going to learn at the beginning of the article. Get down to the business of delivering that message. Please note that this does not mean that your content must be short. Some pieces of writing will naturally belong to a topic if you have a lot of things to say about it.
On the DCreato blog, I find the posts that are 2000–3000 words long tend to get the most shares. Take your time to build up to a crescendo if you're telling a story. When used properly, this type of storytelling can be very effective at getting a point across. You can read more about it by checking out this article, which uses Pulp Fiction as an example of open loops.
I write instructions and how-to content most of the time, so storytelling isn't on my priority list. In addition, I get impatient sometimes when an article tries to sell a story when I was looking for facts. I scroll down to find the answers rather than reading the content of the article at those times.
In my technical writing, even though storytelling isn't my thing, I enjoy using analogies and metaphors. For instance, I use the metaphor of a cloud in the sky to describe uploading and downloading. Uploading means sending information to the internet from your computer. Similarly, downloading means receiving information from the internet to your computer.
You can help get your message across by breaking up your writing with snappy visuals since no one wants to read wall-to-wall text.
Stop Trying to Sound Clever
Make sure you don't boast in your writing or try to score intellectual points over anyone or anything. It was Ann Handley who first taught me this great quote: "Nobody will ever complain that you make things too simple for them to understand." The Flesch Reading Ease (FRE) score is a good indicator of your text's readability.
| | |
| --- | --- |
| Score | Description |
| 0-30 | Very Difficult, University/Graduate Level |
| 30-50 | Difficult, College Level |
| 50-60 | Fairly Difficult |
| 60-70 | Plain English |
| 70-80 | Fairly Easy |
| 80-90 | Easy |
| 90-100 | Very Easy |
I suggest that you aim for a free score of 60-70.
How to View Readability Stats in MS Word?
You can check the readability score in Microsoft Word by following steps:
Select "File" and then "Options."
Select "Proofing" from the list.
Ensure that the "Check grammar with spelling" checkbox is selected when correcting spelling and grammar in Word.
Click on "Show readability statistics.".
One Thing You Want Them to Remember
Tennis balls are probably caught by people who are throwing them. It might be impossible to catch all 10 tennis balls if you throw them. You may lose the readers' attention if you try to cram too many details into your writing. As a result, any information you're trying to impart may not be retained.
Do you know those awful, unending PowerPoint slides that are packed with all sorts of garbage? Not many people are going to pay attention to that. You should focus on presenting a single coherent idea and letting everything revolve around that. Throughout this blog post, one thing is very clear: make your writing better. It's true that I have several separate tips to offer, but they all have the same goal.
What is the Important Thing to Remember When Writing A Draft?
You should start with a rough and messy first draft that is flexible to change. This allows you to take your structure and rework it in subsequent drafts. Write bullet points, sentence fragments, and headings for subsequent paragraphs as you go. Don't worry about perfecting your sentences and paragraphs (polishing).
Listen to What Your Audience Want
Your audience will tell you what they want to read if you already have one.
Your best guess will be to conduct surveys, direct emails, and personal conversations to find out what they're interested in. In addition to testing blog post ideas online, I also use social media for research.
Twitter and LinkedIn are where I share thoughts and see what resonates with people. It is added to my drafts file the topics that receive the most feedback.
My audience will then see that I am creating something of value by creating something of value for myself.
Why Is It Important to Listen to Your Audience?
The first question to ask is, why is listening so important to communication? You can tailor your message to your audience by understanding their needs and concerns through audience research. Active listening enables us to discover the most effective way to deliver the message we want to convey to our audience.
Ways to Listen to Your Audience
Surveys of the general public. Asking your audience what they want really is the best way to find out what they want.
Analytical research.
Comment on this blog.
Data relating to intent.
The crowdsourcing process.
Listening to social interaction.
The sales team you have.
Contact your Support Team and Account Representatives.
Wind Up Strongly
In the end, you need to wrap up strongly.
Make sure your writing doesn't end in disappointment.
Conclusions that are well supported throughout the piece should be the last component of your essay.
The most important thing is to give the reader something to do.
The CTA or Call To Action is what we call it. There is little value in creating content in the first place without it.
After the reader reads your content, have them take action.
In light of what they've learned, maybe they should take immediate action. Perhaps reading more related material may help.
Subscribing to an email list that will provide them with more of the same kind of useful content is another option.
You could also suggest they buy a product which solves the problems mentioned in the content. You could also suggest they donate to a cause that ties into the content.
Each of these is a valid call to action. If you think about what you want your readers to do at the end of your content, you'll be able to produce it more effectively.
An outright sales pitch can turn people off very quickly.
Make sure you provide real value throughout the piece - that will prevent it from seeming like an extended advertisement.
Additional Tips for Effective Business Writing
Make sure you know what you're aiming for. Knowing what you're aiming for is important.
Take the recipient/s into consideration.
Less is more - keep it simple.
They should be logically structured.
It needs to be broken up.
Make sure the tone is right.
You should make it easy to read.
Make your writing compelling
Bottom Lines
If you're writing web content or content for any other medium, you must consider several things. All the recommendations on this page are directly related to the reader. The reader is the most crucial element of the relationship between the writer and the reader. To make your content more effective, you should need to consider the above-mentioned tips.
Back