Wordpress Tutorial: How To Create Your Own Website
With WordPress, you can create your own website in no time at all without having to bother with HTML. In contrast to homepage construction kits, you have much more possibilities. We show how it works. Wordpress.com or Wordpress.org: The diffe...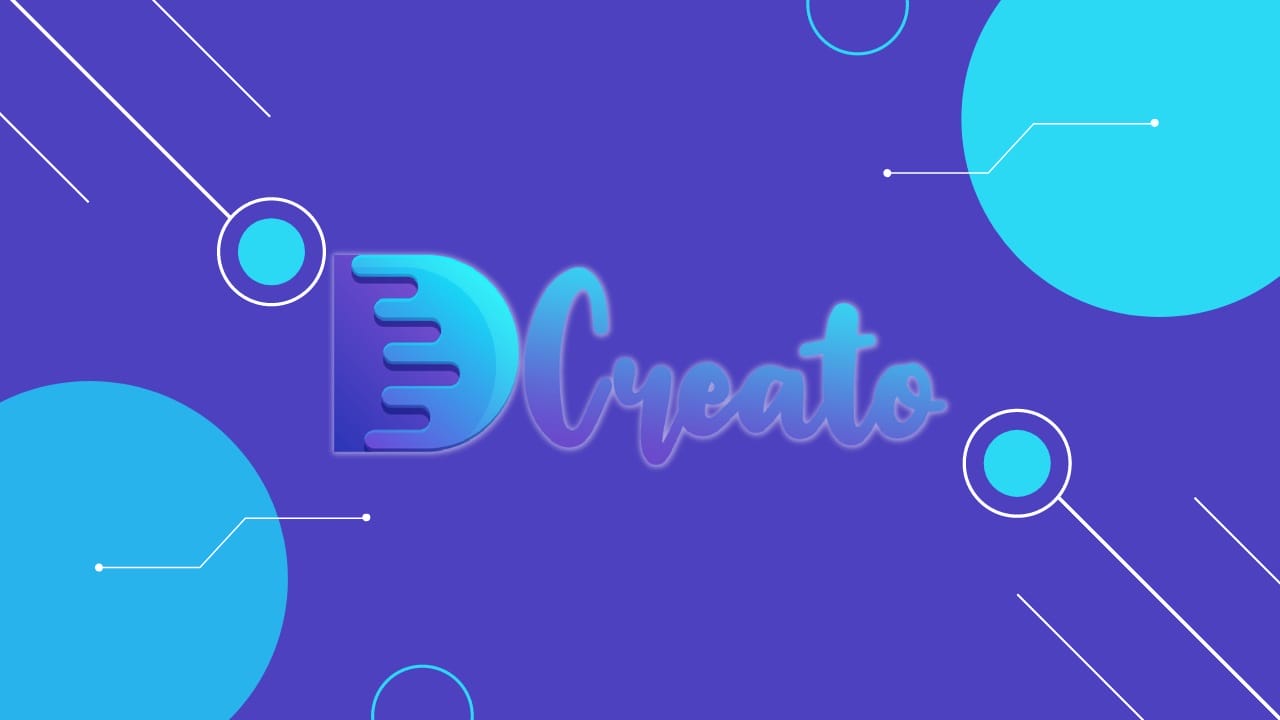 Wordpress Tutorial: How To Create Your Own Website
With WordPress, you can create your own website in no time at all without having to bother with HTML. In contrast to homepage construction kits, you have much more possibilities. We show how it works.

Wordpress.com or Wordpress.org: The difference makes the difference
Confusing for beginners is that there are two ways to set up a Wordpress page: Wordpress.com and Wordpress.org. The services sound similar, but the differences are big. Starting with Wordpress.com is easier: you don't need a domain or webspace, you don't have to install anything.

After the free registration, you will receive three gigabytes of storage space for your texts and pictures, as well as a web address in the style of blogname.wordpress.com. The setup of Wordpress.org is more complex: you have to install the free tool, you need a webspace, database, and a domain. With a hosting provider, however, this also works with a few clicks.

But with Wordpress.org you have many more possibilities for customization and personalization: This is mainly due to the countless plugins with which you can flexibly extend the theme. These are not available at Wordpress.com - that is a big disadvantage. Also, the choice of themes is limited.

Install Wordpress via a hosting provider
The easiest way to get started with Wordpress.org is through a hosting provider. Many offer special packages that make installation a breeze. Two best hosters are for example A2hosting and SiteGround, but there are countless others. 

It is important that you make sure that the desired package contains enough webspace before signing a contract. This is the hard disk of the server where texts, photos, and videos are stored. Also important: Check if the provider uses SSH or SFTP to connect securely to the server if SSL certificates and the latest PHP version are included.

With many hosting providers, you can also secure a domain in the Wordpress package. At A2hosting, you get in the package WP Starter for $3.92 dollars per month a domain, Unlimited SSD Storage & Transfer and a database for a website. Automatic backups and updates are practical. 

At SiteGround the Starter Package also costs $3.95 dollars per month with the same features. You only have to buy the domain separately. A wizard guides you through the setup. Make sure you think about the address for your site beforehand. 

Like a postal address, the domain is unique and should match the theme of the blog. When you set it up, you also assign a user name and a secure password. Afterward, nothing stands in the way of installing Wordpress.

Wordpress instructions: Select Theme

Now you take care of the design of your blog. Call up the page blogname/wp-login.php in your browser and enter your username and password. You will then see the dashboard, the work surface of the blog. It already exists, along with a test entry called Hello World. You can see what it looks like by clicking on Go to Website in the menu at the top below the blog name.

Next, you decide what the page should look like. To do this, click Design in the dashboard. The preinstalled design template, the theme, appears. You can exchange this with one that better fits your theme. Click the big plus sign that says Add New Theme.

In the tab on the following page, you can filter the display - for example, by popular themes or by functions as well as by subject areas. Some themes are designed for a specific purpose, such as blogging or an online store. Think about the basic structure of your page, for example: Should the layout have two columns?

Do you want to display a sidebar with widgets, small windows with links to other blogs or social media channels? The best way to choose your theme is to find out: 1. whether the design appeals to you and 2. what customization options it offers. It is very important that your theme is responsive, i.e. that it displays content well on mobile devices.

But the developers have almost always taken this into account. Clicking on a theme opens a preview and you can see how an article will look in this layout. You can adjust colors and other elements later. Don't worry: you can always change it later if it doesn't fit. Once you've decided, click Install and Activate.

The themes you use in Wordpress fin- Install the theme with a few clicks, but you can change it at any time. You have a lot of themes to choose from, which determine the look and feel of the blog. But you can also buy one.

This has advantages: You get better support, and there are also instructions and documentation. Before you buy, check the ratings of other users and the duration of support. A good source and our tip with over 10,000 themes is the English language site Themeforest, which you can find under Themeforest. 

Most layouts cost between 25 and 60 dollars. An alternative is the site ElegantThemes, but with a much smaller selection. There you pay 80 dollars for an Unlimited Layouts and you can use it for Unlimited Websites. There are many other sources for themes. First, check if the site is reputable. 

Wordpress instructions: Install plugins

In the next step, install the most important plug-ins, i.e. additional programs. A few are important because they protect your site from spam, malicious attacks, and data loss. There are countless plugins for these purposes. We recommend an all-round protection package such as iThemes Security or Wordfence, which checks the system for weak points and block attacks from the net.

An alternative is BulletProof Security. In addition, there are also plug-ins for virus protection and firewalls, but their features are usually found in the all-rounders. A tool such as BackWPup protects you from data loss: it regularly backs up all the files on your website.

Antispam Bee shields you from annoying spam messages. Helpful is also a plugin for search engine optimization, which helps you to optimize your posts so that they are later found by potential readers. The Yoast SEO tool shows you what to look out for with every new article, you can make countless settings here.

Plugins are easy to install: simply download the programs from our magazine DVD onto your computer. Then click on the Plugins tab in Wordpress and then on Install. At the top, you will find the Upload button. Click on it, select the program from your hard disk and confirm with Install now.

Afterward, you have to click on Activate, for some of the programs you can still make settings. You can find more free plugins in the Dashboard under Plugins - Install. Use the search field to filter by name and keywords. 

Before you install them, check how they are rated, when they were last updated, and whether they are compatible with your Wordpress installation. You can also find plugins on other websites. Make sure that they are trustworthy.

To keep your Wordpress site secure, you should keep it up to date like any software: Always install updates for Wordpress. These usually include the theme and the corresponding plugins that belong to the theme.

Wordpress Guide: Customizing Widgets and Menus

Nearly all Wordpress pages have a similar structure: At the top of the header area you can see a logo or image, below that is the menu. In the right margin column or in the footer you can often find widgets. You can customize all this as you like. The settings for this can be found in the dashboard under Design and Customizer.

In the pop-up menu, for example, you determine which header image and which color you want to use for the background. Under Menus, you can create a new navigation bar with Add Menu. You assign a name and click Create Menu. You then determine the position as the primary menu. Then click on Widgets under Customizer.

Here you define whether the additional widgets should appear in the sidebar on the left or right or in the footer. Confirm this and call up the widgets in the sidebar in the dashboard. Use drag and drop to move the tools to the desired position in the sidebar. For example, you can display recent posts, a search box, an image, or a keyword cloud. Now you've set up your page - and the next steps are to create the content.

Wordpress distinguishes between posts and pages. Posts are intended for current entries, such as blog articles about current topics or, in the case of a travel blog, the daily report. The content on pages, on the other hand, remains more or less static, they are used for the imprint or About me.

The most important settings of your blog
Click Settings and General on the dashboard. Here you can change the title and subtitle. If your page is called The Best Apps, a subtitle would be Everything for Android. You can also adjust the time zone, date and time. Confirm with Apply Changes.
Select Read in the settings. Here you define whether the homepage should show all current posts, as is usual in blogs - and if so, how many. Alternatively, you can have a static page displayed. This is useful if you are showing a portfolio with your page.
Under Discussion, you use checkmarks to define whether readers are allowed to comment and whether they have to register for this. You can also create a blacklist of certain words in comments: If these appear in it, the contribution is not published.
Click on Permalinks under Settings. Here you define how the URL of the posts looks like. The default is a variant that makes little sense for readers and Google. It is better to choose the post name. The URL is then testblog/post name instead of testblog/123.
Tips for other helpful plugins
With plugins, you can give your website many new functions. But be careful: With some plugins, the page no longer works as usual, and too many make it load slower. Google Analytics clearly shows how many visitors came to your website, what country they are from, what they looked at and more.
WP Fastest Cache is a very helpful plugin that empties the cache of the page and makes it faster. Jetpack is a powerful toolbox with many features such as backup, statistics, image gallery tools, share buttons and more. Mailchimp is a tool that allows you to send newsletters and mailings. With Contact Form 7 you integrate contact forms on your website.
The plugin Next-Gen-Gallery displays picture galleries and is more comfortable than the in-house Wordpress solution. Autoptimize makes the site faster. The Thrive Architect replaces the Wordpress editor and allows you to create much more appealing pages via drag and drop (price: 67 dollars).
Mini-workshop: Writing a Wordpress article

You create a new post or page in the dashboard under Posts or Pages and Create.

An editor that looks the same for both types of articles opens. Enter the title at the top and the text in the large field. You can use the buttons above to make individual words bold or italic and add links.
The main image for the article can be added in the lower right-hand corner of the article image. You go to the media library and upload an image from your hard drive. Do not forget to give the image a meaningful name and a caption. The alt text is also important; it appears if the image cannot be loaded. You can add more images to the text by clicking on Add Files at the respective position. Then place them and let the text flow around.
You can save and publish the text in the box on the top right. After saving for the first time, the Permalink field appears under the title. This is the URL where your text can be reached. It is automatically generated from the title, if necessary you can simply adapt it.
You should also assign your text to a suitable category to make your page more clearly arranged. You can do this in the right sidebar under Categories and Create new categories. Below that you assign keywords for the text, this is also useful because readers can search for them. Type the tags into the input field and confirm with OK.
Back