The Most Common Mistake: Affiliate Marketing Blogs and Websites
Affiliate Marketing has changed the game. It opened up the ability for anyone to be able to make money online. The digital world is now your oyster, and affiliate marketing allows you to learn this new, exciting language.
The Most Common Mistake: Affiliate Marketing Blogs and Websites
Affiliate Marketing has changed the game. It opened up the ability for anyone to be able to make money online. The digital world is now your oyster, and affiliate marketing allows you to learn this new, exciting language.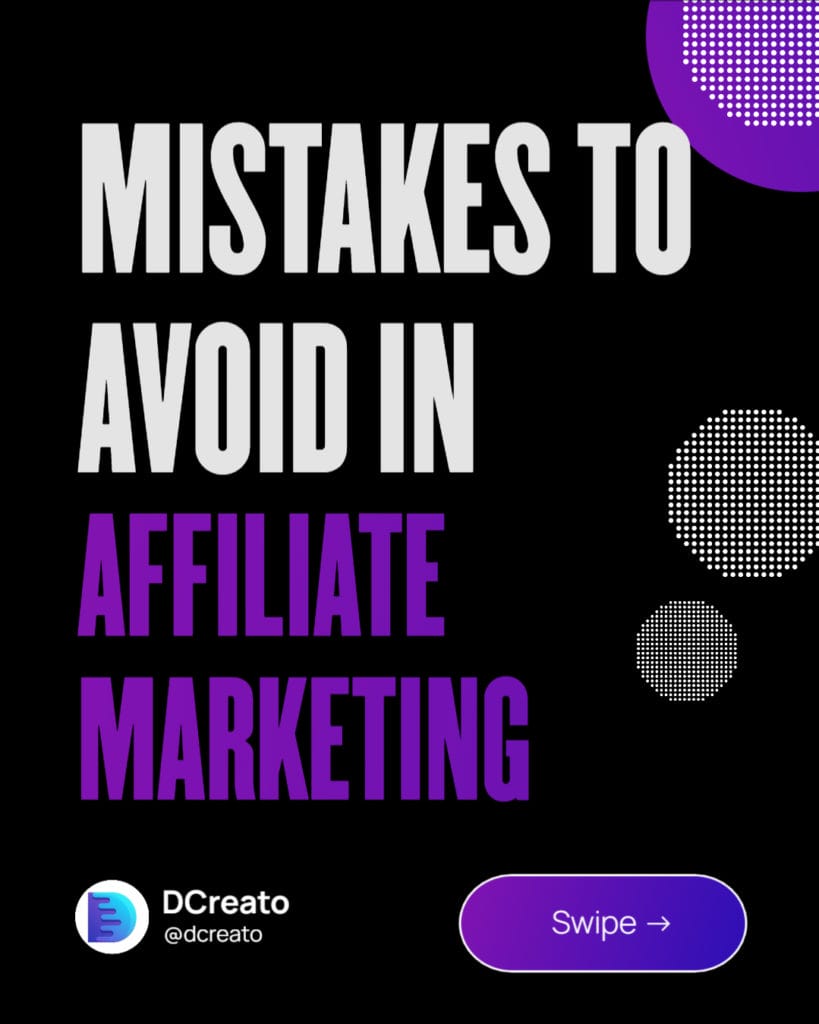 The internet offers so many opportunities for newcomers looking to make an income. From blogging about your favorite topic or niche, to teaching something you know, affiliate marketing is one of the most common ways people are making money online today.
But it's not easy. There are plenty of mistakes people often make when starting out with affiliate marketing blogs and websites. Here's what you need to know before starting a blog or website of your own.
Mistakes to Avoid
A mistake people often make when starting out with affiliate marketing blogs and websites is forgetting to diversify. Affiliate marketing is all about making money by referring others to something you believe in, an online course or product. So it's important that you not only invest your time into one affiliate but multiple affiliates.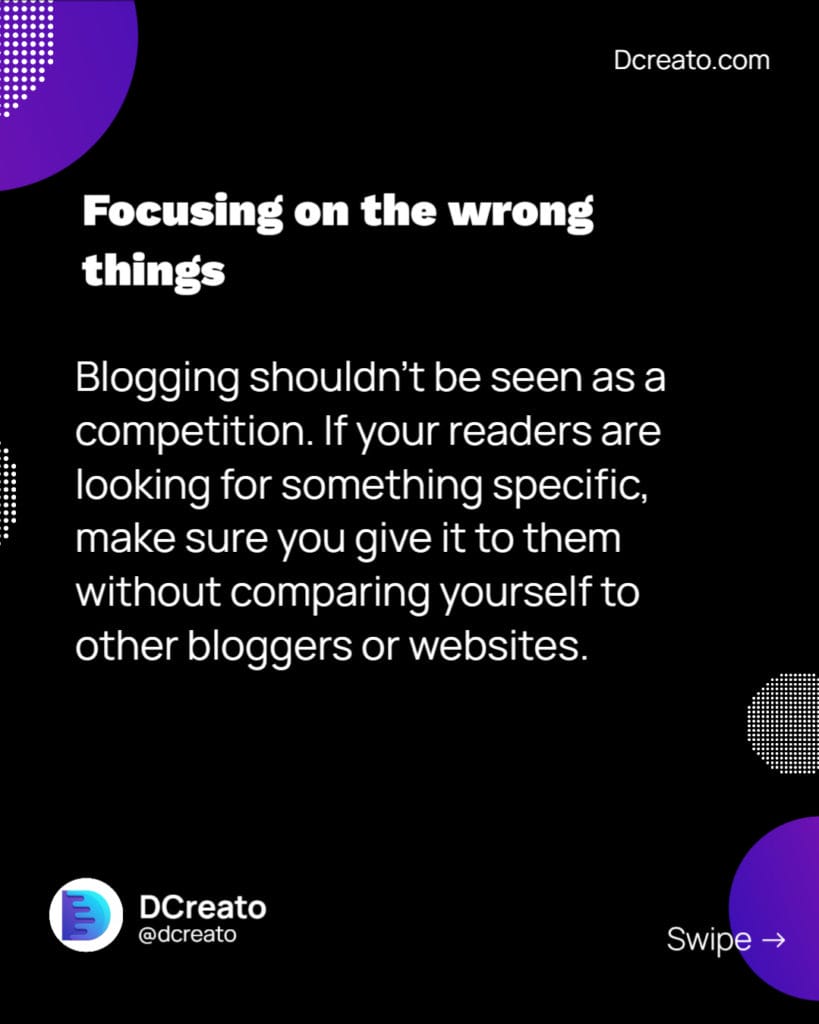 People often forget that they need to diversify their blog content as well. It's too easy to write the same thing over and over again. If you're new to blogging, this might seem like a good idea because it'll give people what they came for (a quick answer), but be careful! You don't want to bore your readers or give them nothing of value.
It's also important not to generalize your blog content for fear of losing potential customers. If someone reads something on another website and wants more information on that topic, they're likely going to think twice before checking out your blog if you have nothing on the same topic.
Blogging - The Evergreen Form of Self-Expression
Blogging is the evergreen form of self-expression. Blogging has become an easy way to explore your interests, share your knowledge, and be creative with your writing.
Why should you blog? There are many reasons why blogging can be beneficial for you.
1) Blogging gives you a voice: By starting a blog and making it about something you care about, you'll feel like you're actually doing something instead of just sitting around and feeling lost. You'll start to find your purpose and may even find new friends because of it.
2) It's cheaper than therapy: Writing about things we dislike or stress out over allows us to vent without having to speak face-to-face with someone else. It can help clarify our thoughts, work through negative feelings, and figure out what we want in life.
3) You get to do what you love: You can blog about anything that interests or excites you! Whether it's makeup reviews, reviews on books and movies, or reviews on restaurants - if it matters to you, it might matter to someone else too.
4) You learn more about other people: Blogging is a way for people all over the world to share their stories; we get the opportunity to hear experiences from others and gain new ideas.
5) Experience what you might not have otherwise: You gain another perspective by learning about other people's lives, struggles, and opinions. Blogging helps us understand the world around us better.
So now that I've talked your ear off about why blogging is great, here are some mistakes you might want to avoid.
1) Focusing on the wrong things: As I said before, blogging shouldn't be seen as a competition. If your readers are looking for something specific, make sure you give it to them without comparing yourself to other bloggers or websites.
2) Not using social media enough: Don't forget about social media! Social media is a great way to get your blog out there and get people to actually read it. If you're not using social media, you're missing out on a huge part of blogging!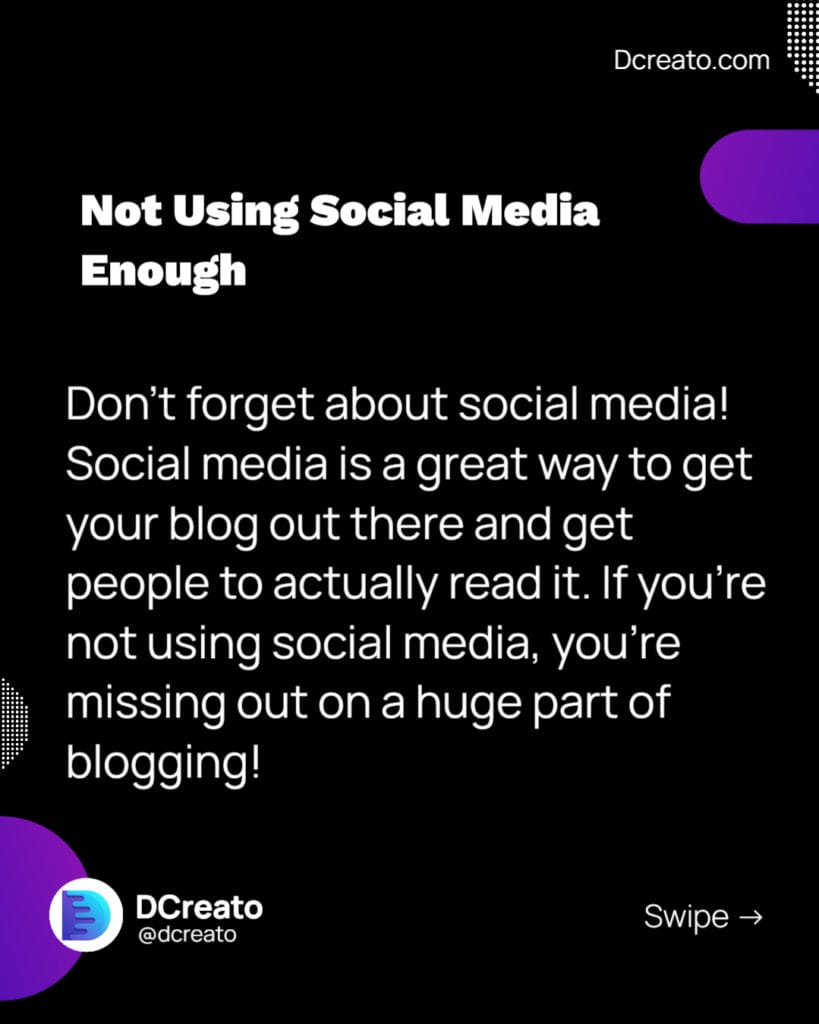 3) Not having a schedule: It's important that you have a schedule for your blogging. Otherwise, when people land on your page, they might not see any new posts and most likely leave.
4) Complaining too much: Sometimes we make ourselves appear whiny or unappreciative. I think blogging is a good way to vent, but don't make it your lifestyle; try not to make negative posts and complain about things that don't really matter.
5) Not adding pictures: Pictures are super important in blogging! They're what makes your blog interesting. A lot of people like to read blogs for the pictures since they're easy on the eyes. Make sure you add pictures to make your blog aesthetically pleasing and more enjoyable for others.
6) Ignoring comments on your posts: Comments are probably one of the best things you can get for your blog. It gives readers an opportunity to voice their opinions, tell you about something you might not have thought of before (like typos), and encourage others to read your posts. Make sure you respond to comments!
7) Having too many ads: I know that money is important, but don't let ads take over your blog. There's nothing worse than visiting a blog and seeing too many ads that you decide to click off because it feels like the walls are closing in on you.
Choose Your Domain Name
The domain name you choose for your blog/website is very important. It can sometimes be difficult to think of a name that is original and not taken by someone else. This is why it's important to find a domain name that people will remember and share with others.
Let's take "Affiliate Marketing-101" as an example. This blog could have the domain name affiliatemarketing101.com or affiliatemarketing101blog.com, etc. Both of these names are fairly generic and memorable so there won't be any confusion about what this blog is about or who it belongs to.
One of the benefits of choosing a name that is more specific is that it will be easier for people to find your blog on search engines.
.com vs other extensions
If you're looking to buy a domain name, there are two main options: .com and other extensions.
A .com address is the most well-known and trusted domain name extension. Many famous companies have websites using a .com addresses that are instantly recognizable, such as Google or Facebook. If you're starting a new blog or website, a .com address can be a great option because it's instantly trustworthy. However, this doesn't mean that other extensions are not good choices! The .com extension doesn't work for every website.
For example, if your blog is dedicated to local audience (example, India), you might want to opt for a website name like domain.in because it's short and sweet.
There are lots of companies out there that specialize in buying and selling domain names, so make sure you do your research before committing to a specific name.
Choose Your Hosting Provider
Once you choose your domain name, it's time to find an hosting provider for your website or blog. There are lots of hosts out there that will provide service for free or at very reasonable prices. Make sure to do your research and find a provider that best fits your needs.
The next step is to choose a suitable hosting plan for you blog/website. Many providers offer different levels of service with varying prices and features. Pick the right package and you'll be up and running in no time!
Our site including all our child websites are hosted in Cloudways. We always recommend them for their blazing speeds & expert support. Try Cloudways today using this link and get 20% off on all hosting plans!
Build a Website or Blog with WordPress
If you're interested in creating a blog or website, one of the important step is to consider what platform would work best for your needs. WordPress offers a range of benefits that make it a great choice.
WordPress is a content management system that allows you to easily create and manage a website or blog for your business. The CMS has been around since 2003 and is used by bloggers all over the world to build their online presence.
WordPress offers a lot of benefits for newcomers to affiliate marketing as well as seasoned professionals, such as:
Ease of use - WordPress offers beautiful templates and editing tools that make it easy to create an online presence from scratch.
Quality Content - WordPress makes it easy to update your site with fresh, quality content. Visitors will love coming back again and again for updates and new content.
Automatic Plugins - WordPress automatically updates its plugins so no technical knowledge is necessary! This means you can focus on building your product rather than learning how to keep up with software upgrades.
Develop A Content Strategy for the Site.
The success of your blog or website will depend on how much effort you put into the content. The more you know about your audience, the more effective your marketing will be. You'll need to develop a content strategy for your site as well as how often you'll post and what type of content you'll provide.
A few questions to ask yourself before starting:
What is the objective of my blog?
How often am I going to publish new posts?
What kind of content am I going to offer my readers?
Choose a Niche
When it comes to blogging, one of the most common mistakes people make is not choosing a niche.
If you're not into blogging about food, then don't blog about food. Make your life easier and choose a topic that's interesting to you and will likely interest other people too.
A lot of blogs suffer from having too broad a niche. For example, a blog on all things health-related isn't likely going to find a lot of success because there are so many other blogs out there that cover the same topics in much greater detail.
Niche down! Choose something specific that will be easy for you to talk about and still attract an audience without having overlapping content with another blog.
Know Your Audience
If you want to succeed as a blogger, make sure you know your audience.
You might have good content, but if no one wants to read it, you'll still end up failing! Know what your readers are looking for and give it to them.
For example, if you're writing about makeup tutorials, make sure you know what type of products your audience likes to use, how to apply it, and what colors are popular. If you don't have experience with the sort of things you're writing about, make sure you do research before posting!
Knowledge is power when it comes to blogging!
Conclusion
There are lots of blogs out there designed to help you achieve your goals! Find a niche and discover what you need to know about publishing content on the web. And don't forget, WordPress will have you up and running in no time at all so take some time to head over today and check them out!
Back