Start a Blog in 2022 - Easy Complete Guide
Want to start a blog in India and make money with it? Then you have come to the right place.  In this article, we will see the complete steps involved in creating a blog in India and how we can make a living only by blogging. I will be covering both...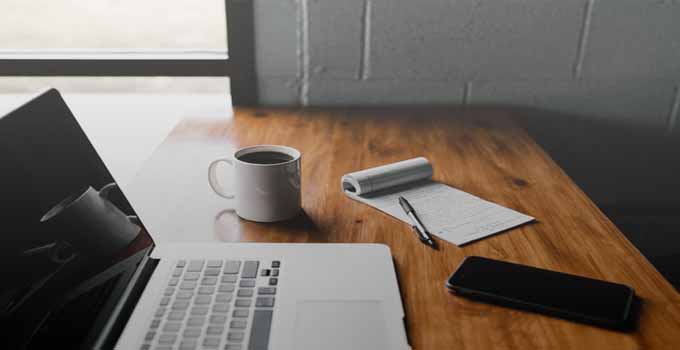 Start a Blog in 2022 - Easy Complete Guide
How to Start a blog in India and make money with it? Then you have come to the right place. In this article, we will see the complete steps involved in creating a blog in India and how we can make a living only by blogging.
I will be covering both the free and premium methods so that you can choose from both.
To start a blog in India, there is the biggest myth that you need to be a better writer. But that is the biggest misconception of blogging.
Each blogger has a different style of writing, you don't need to be a pro in writing. You will surely get readers because each user loves different varieties of content.
They often read the blog to get information, if your blog has enough information about the niche you're targeting, then of course you will receive the audience you seek.
If you are from India, take a look at these statistics on the internet population growth. Consider how it can benefit you because it has grown at such an incredible rate over the few years.
It is also estimated that by 2021 there will be an additional 37 million people joining the workforce in India which means more people will be looking for jobs on these online platforms where they can find employment easily.
In the next few years, India will be the largest internet-connected country in the world. Digital technologies have empowered and educated people all over India.
The internet has become a crucial part of the lives of many people in this country. It has given them a platform to voice their opinions, share their views, and contribute to every aspect of society.
There is really only one Requirement to be successful as a blogger: a passion for your niche.
I'm not sure if you can write a blog, but it's never too late to try.
You need a blog to have a one-way conversation with the world. Whether it's expressing your thoughts, shouting about your experiences, or really getting the word out about what you know.
To start a blog if you have any questions regarding it, Just comment below.
Before getting in, there is both a free and premium method to start a blog in India. First, we will see the Free method and later move on to the Premium method. If you want to skip the free method, just click here.
STEPS TO START A BLOG IN INDIA AND MAKE MONEY WITH IT.
To start a blog in India, you need to read these steps,
Choosing a Blog Platform
Choosing a Blog Niche
Choosing a Domain Name.
Get the right Hosting in India.
Installing and customizing your blog.
SEO for Your blog and article.
Promote your blog.
Making money with your blog.
Frequently Asked Questions.
Choosing a Blog Platform
There are numerous blogging platforms that allow you to create blogs for free as well as provide paid packages. Here I recommend using WordPress with your own web hosting package.
Here is the free Blog platforms list, you can create a free blog with them.
I will cover both free and premium ways to start a blog. In this section, I will cover the freeway to start a blog with the help of google blogger.
START A BLOG FOR FREE IN INDIA
If you are a regular reader of this blog, you know that I do not recommend creating a blog on free platforms because it's not the best option if you want to be serious about your business.
What I have been observing is that many people are afraid to invest to create their own blog in WordPress and they make excuses:
It is difficult to install, so I better not invest.
It is difficult to maintain, so I better not invest.
What if I don't keep up with the publication rate later? Better not invest.
I'm not a designer, so I better not invest.
This is not going to help me in my business, so I better not invest.
The first thing I'm going to tell you is that the investment to set up your own blog with WordPress is about 20$/ 2000₹ - 50$/ 3500₹ at most:
A domain name (in Namecheap you can find them from about 10$/ 700₹ / year).
A hosting or web hosting (at Namecheap, my trusted provider, you can get a hosting plan for about 30$/ 2,388₹ / year, with a 50% discount for being a DCreato Blog Reader).
Optional (but important) - A premium template optimized for SEO.
So you decide it and proceed to read.
A FREE BLOGGER HAS ITS ADVANTAGES, THAT'S WHY I'M GOING TO TELL YOU HOW TO CREATE A BLOG ON GOOGLE.
In life, nothing is black or white. Normally it is one of the multiple shades of gray.
Although Blogger is not my preferred platform, I started my journey in the world of blogging on this platform. That is why I think I understand the reasons that may lead you to choose it.
Pros of Blogger
Easy to create and manage.
Lots of support and stability from Big G.
It's free.
It serves as skills training to be a good blogger.
In the technical section, I like it much more than the free WordPress blogs, because when it comes to migrating to your own blog with domain and hosting, the import seems simpler and of course, it is cheaper (free).
You can preserve the positioning of your Blogger blog if you transfer it to WordPress with your own hosting.
Blogger connects with the entire Google network.
It allows us to include affiliate links and advertising (the free WordPress platform does not, at least until now).
Cons of Blogger
Blogger doesn't have a commenting system, so feedback is harder to get.
Blogger doesn't have widgets or plugins which also make it difficult for bloggers to interact with their readers.
Bloggers can only upload images up to 2MB in size and have limited options when it comes to designing their blog's appearance.
STEP BY STEP GUIDE TO CREATE A FREE BLOGGER ACCOUNT
After all, let's get to the point because I suppose that at this point, either you have already gone to set up your blog with the WordPress section, or you will be wanting to see how to create a blog on Google.
Well, you will see how simple it is
STEP 1: CREATE YOUR BLOGGER ACCOUNT.
Go to www.blogger.com and you will see a screen like this:
Click sign in and log in with your Google account. Then click Create New Blog. you will see an image like this.
STEP 2: CHOOSE A NAME FOR YOUR BLOG.
Here just choose the name of your blog and click NEXT. You will see an image like this.
STEP 3: CHOOSE A URL FOR YOUR BLOG.
Here enter the URL of your blog, this is the URL that you will share with everyone. so please make it a brandable or SEO-optimized title. After entering the URL, just click the NEXT button, you will see an image like below.
STEP 4: CONFIRM YOUR DISPLAY NAME.
Here enter your display name, this name will be showed to your readers of the blog. so make it most related to your Niche and click FINISH.
yahoo!! Your Free Blogger account is Created.
STEP 5: START MESSING AROUND.
Now it's up to you to start blogging, research, test, write articles, upload photos, make mistakes, and learn.
This is the best way for you to familiarize yourself with the Blogger platform.
I have already taught you how to create a blog on Google. If you get a taste of it and find it useful for your business, you may want to switch to WordPress with your own hosting.
When you start a blog in India, there are two things that you need: content and traffic. Content provides the foundation for the blog and is the most important thing to consider when starting a blog.
Traffic is what will bring people back to your website so it is necessary to create an online presence through social media or other marketing strategies.
Now we will move on to the Premium Part, where you will consider your blog as a Business.
Choosing a Blog Niche
Selecting a blog niche is very crucial especially if you're starting as a full-time blogger. Choose a blog niche that you're passionate about as well as it should give you money.
For example, don't select a niche that doesn't have any affiliate programs or CPC rate is very poor but you're passionate about this topic. Or vice versa.
Simply answer these questions:
Can you imagine writing a blog post every day on this niche?
Can you brainstorm ideas for your niche within 30 minutes?
Can you able to write an ebook on your niche topic?
Is your niche CPC rate is average to high? You can use several tools to check the niche CPC rate.
If your answer is yes to all the questions, then that's your niche. go for it.
CHOOSING A DOMAIN NAME
So now let's see some strategies to choose your domain name. To find that perfect name, there are basically three different approaches :
PERSONAL BRAND STRATEGY
In my case, an example could be yourname.com, in fact, I have this domain name registered, although I do not use it at the moment. This approach fits, above all, in blogs where the main objective is to strengthen the author's personal brand around a professional activity.
It is an approach that suits activities where the person is the main protagonist such as consulting services or lecturer activities.
A very clear example of this is, for example, Neil Patel's blog:
Neil Patel's website is a very clear example of a website aimed at a personal brand.
BRAND NAME STRATEGY
An example of this strategy is this same website: Wolfshub.com. Here it has opted more for a brand that is not a personal brand because it sought more the "branding" of the site, created an independent brand of the authors, and not so tied to a specific person.
This does not mean that the blog does not serve to develop the personal brand of its authors, but in that case logically the brand of the site and/or the organization (company, etc.) behind it will prevail.
NICHE NAME STRATEGY
This is a very "SEO" approach that tries to take advantage of the weight of keywords in a domain name. It can be perfectly compatible with a brand.
A good domain name helps people know what the blog is about. Sometimes they are combined in one domain name like brandkeyword.com.
It is a good idea to make your name easy to find on internet searches, so use keyword search terms. This will help people find you and remember you better.
We have compiled a list of 1800+ Niche ideas list. It may help you in choosing a Niche to start blogging in India.
In our case, we chose the brand name strategy path for the domain name.
WHICH DOMAIN EXTENSION IS BEST FOR YOU?
To start a blog in India, your blog's domain extension should be .in or .com if your target audience is from India.
Regarding the type of domain name extension, the general concept is that it is advisable to get a .com domain, due to its image and because it seems that it is still advantageous at the SEO level, although not as much as in the past.
Anyway, the topic of the influence of domain extension in the positioning of the search engine is very difficult. Google does not give clear guidelines on this and, in addition, it frequently updates its algorithm. If you want to go deeper and stay up to date on these things, I recommend the Moz blog.
If a domain name is not available in your .com extension, it is not recommended to purchase it for another domain extension (.net, .org, etc.).
And if your blog is very focused on a specific geographical area, you can consider using the domain of the corresponding country (.in for India, .de for Germany, etc.).
Here, there is still enough evidence that this favors positioning in the respective country.
The most preferred domain extension is .com.(It's always best to choose .com since it gives you authority and everyone knows this extension as the main domain). If you plan to get traffic from only local traffics then you can choose a country-based one.(Eg .in, .es.)
Best Domain Registrars:
Namecheap - Namecheap is always my favorite domain registrar for the past few years. But it's really a pain in the ass for Indians to purchase from NameCheap. it accepts only credit cards and sometimes with luck, it will accept PayPal with debit cards.
Porkbun - Porkbun was known to me for the past few months. They have the cheapest prices for their domains in the entire market. Cheapest prices mean not like some stupid companies which give you domains for 1$ for the first year and then double to triple the renewal fees up to 30$. Their Renewal prices are also very competitive in the market. Currently, they are giving 3 domains for each user at the price of just 4.15$ averaging 300 INR. Make use of it.
Namesilo. - Namesilo is another trusted Domain Registrar company like Namecheap. prices are very competitive in the market.
If you're not familiar with the above 3 companies or their payment methods are not suitable for you as an Indian, Then you can purchase a domain in GoDaddy as the only last option.
They do support Indian Payment Gateways such as Netbanking, UPI, Wallets through CCavenue, an Indian Payment Gateway.
Some sites give you domains at 80% off, always beware of these providers, because during the second year or third, when you renew they will triple the fee. OR the transfer fee is very huge.
This is a stupid trick played by some big giants in the market to get you in.
CHECKLIST FOR PURCHASING A GOOD DOMAIN NAME.
Thumb Rule, try to keep the domain name as short and preferred as possible, not like: seo-marketing-blog.com (it's unattractive and spammy).
If it's not a brand name, Then try to include a keyword in your domain name. For example, DCreatohost.com or DCreatoshop.com.
If you have enough money, then try to purchase other extensions like country-specific. Because I know personally if a domain is getting famous, then many will register other extensions and when you really need them, it will costs you thousands of dollars.
If it's a Fresh domain, then prepare for sandbox 3-5 months (nowadays, it's really hard to get indexed and rank, rarely the search engine algorithm gives trust to new sites).
If it's an Expired domain, recently, I see no big change in Google but, after 2-3 months, it still works well in Bing in indexing and rankings.
If you decide to go for an expired domain, then look for a domain that has no drops in the past, niche relevant, and has at least 100-150 Referring domains with 10 quality backlinks.
Always buy from trusted and reputed sellers. Regarding the budget, don't be very tight, if not you will lose your money.
PURCHASING DOMAIN
Visit NameCheap or Godaddy.com
Search for your desired domain name.
Make sure the domain doesn't contain any symbols in it and more than 'xx' in it. These will increase the spam score.
Now select the extensions you need. Always keep .com as a top priority and if it's a not available move to a different name.
if you're targeting a local country audience, then you can get the country extensions like .in. but make sure the .com version of the domain doesn't have any branded blog.
This will result in either your audience going to the .com blog or the .com blog owner if already has the trademark for the name. he may copyright strike your blog.
After selecting the extension, register the domain with your domain. make sure your domain registrar provides WHOIS privacy.
Namecheap and pork bun provide free Privacy protection.
Now that you have got your Domain Registered and ready, we will move to the next step purchasing the right hosting in India.
GET THE RIGHT WEB HOSTING IN INDIA
To start a blog in India, your blog's hosting server should be located in India, so that when your traffic audience reaches your blog, it will be load quickly.
It solely depends on what you intend on doing, and how much traffic you will get.
For newbies, you can select a shared hosting for your blog and once you get traffic, you can move to a VPS and further dedicated server or cloud services.
SOME OTHER THINGS TO CONSIDER FOR WEB HOSTING,
What are the skills you have in setting up a host or VPS?
How many websites you expect to have.
In my 4 years of experience, my favorite hostings are,
Bluehost -Bluehost is a web hosting company that has been around for over 20 years and has gained a reputation for being affordable and reliable. They have surpassed 1 million customers in the past year alone, which is an indication that they are doing something right.
The average customer looks at their main features before making a decision about whether or not to sign up with them. Bluehost offers unlimited disk space, unlimited bandwidth, email accounts, and more for just $6 per month. They also offer 24/7 phone and chat support as well as 24/7 monitoring of your website - all for free.
HostGator - Cheaper option in the list and the Best one. Hostgator has a strong commitment to customer service which is why they offer 24/7 phone and chat support as well as live chat on their website. They are also one of the few host providers that are able to offer an unlimited number of email addresses with most of their plans.
A2hosting - Their turbo boost shared hosting is always the one favorite I prefer for all my clients. a2hosting offers a wide range of services for all types of needs. This includes shared hosting, VPS hosting, dedicated servers, and even colocation services. They have a variety of options to suit any budget and need.
They use solid-state drive SSD. This is much more important than it seems, especially when we talk about ranking a website. They are one of the 10 largest hosting companies in the world. Read the A2hosting India Review Here.
Note*: Any decent web hosting will work in the beginning; once you get some investment return, you can always move to a high-end one.
As people get bored easily, hosting is an important thing; we live in a century of speed. Use Cloudflare with the Wp Rocket extension if you can not afford proper hosting, and it will help. They provide free CDN security+global.
To get a high discount from my suggested web hosting companies, use the links below,
A2hosting - 51% Discount from the regular prices.
Hostgator - 50% Discount from the regular prices.
Bluehost - 60% Discount from the regular prices.
PURCHASING HOSTING
This method shows how to purchase web hosting from A2hosting. The method will be similar to other hostings too.
Visit A2hosting.com and Get started with Shared hosting.
Then click the 'I will use my existing domain and update Nameservers' Radio button and enter your Domain name.
On the product checkout page, just select the Asia Server if your Audience is from India or select whatever server that is nearer to your target audience.
Now click the continue button and pay with your preferred payment method. Congrats, Now you have got both domain and hosting.
Now that you have hosting, we will see how to point your domain to the purchased hosting.
If your purchased hosting is from A2hosting, your nameservers will be like
ns1.a2hosting.com,
ns2.a2hosting.com,
ns3.a2hosting.com,
ns4.a2hosting.com
If you have purchased the domain from Godaddy, follow the steps to point the nameservers.
Log in to your GoDaddy account.
On my products page, you will see your domain. just click the DNS button left side of the domain.
Now you will see a page with the heading DNS Management, just go to the middle of the page, you will find a section as Nameservers.
Now click the change button, select the 'Enter my own nameservers' Option.
Then in the nameserver field, enter each nameserver of your hosting.
Now click the Save button. That's All.
Note: It will take a maximum time of 48 hours for the domain to propagate to your hosting. but rest assured, most of the time it took just 1-2 hours from my experience.
In the next step, we will see about installing WordPress and customizing it.
INSTALLING AND CUSTOMIZING YOUR BLOG
WHAT IS WORDPRESS?
WordPress is a software used for Creating blogs, eCommerce, and many other types of day-to-day websites. It's open-source software, which means you can use it for absolutely free.
WordPress is primarily created for blogging.
HOW TO INSTALL WORDPRESS IN HOSTING?
Most of the hostings I recommended above already have an option called softaculous Apps installer in your Cpanel (control panel).
Just click the installer, select the WordPress option, and enter the details of your website and just click Install. A brand new WordPress website is ready.
Now we move on to installing WordPress themes and plugins.
WHAT ARE WORDPRESS THEMES OR TEMPLATES?
A WordPress template or theme is a set of files that give a layout and a specific design to your website made with the WordPress content management system.
In this way, you can create your website without having knowledge of coding or programming knowledge, just by changing the frontends.
The websites where you purchase themes or download the theme usually have a preview or demo to see how the website looks. This gives you confidence in purchasing the themes.
And when you install it, you can easily change the texts, colors, and images thus giving WordPress the easiest CMS to create a website all time.
However, you should not always use the demo template as it is in the demo. You should change the colors and contents and make them look unique.
It's always best to have a unique website design. Because if more websites have the same theme, then it will decrease the user's trust in your website, also google loves unique content.
Elementor gives the best option to change the theme according to your needs or it allows us to create designs from scratch. It also has multiple designs for you to choose from.
HOW TO INSTALL WORDPRESS THEMES OR TEMPLATES
Once you select the theme that you're going to use, then you have to install it in the wp-admin.
you have two options here:
Installing a WordPress theme from the official WordPress repository.
Install a previously downloaded WordPress theme or template in a compressed .zip file
1. INSTALL A WORDPRESS TEMPLATE FROM THE OFFICIAL REPOSITORY
WordPress has its own gallery of free templates that you can use on your blog.
To install a WordPress template from your repository, you just have to access the WordPress side menu and follow this path: Appearance> Themes> Add new. There you can see all the WordPress templates from the official CMS repository and install them in one click.
Note: Delete all the WordPress themes that you are not using to reduce the space on your hosting.
2. INSTALL A DOWNLOADED WORDPRESS THEME
If you have finally decided to take a quality jump on your website with a premium WordPress theme or if you have downloaded a WordPress template from outside the official CMS repository, you will have a compressed file in .zip format with the template.
To upload and install it in your WordPress you will have to follow this path in your WordPress menu: Appearance> Themes> Add new> Upload Theme and select the compressed file with your WordPress template.
Once you have your template or WordPress theme installed, all you have to do is click "Activate" to make it your website template.
PREMIUM WORDPRESS TEMPLATES VS FREE WORDPRESS THEMES
The most crucial step for startups is selecting a theme or design for their websites.
The theme you select for your website will be there for years unless you decide to change later, changing a design of a website later is a difficult step or decision to take because you have traffic flowing to your websites and any malfunctions during the theme change can affect the website reputation very badly.
So it's best to select a theme at the start that you will use for years.
Many website owners have a mentality of "Why pay for something I can get for free?"
And this is where they miss a great treasure of the quality of the website.
Undoubtedly, there are many free WordPress themes that are better (even better than a paid WordPress theme in websites like Themeforest), but without a question, a Premium WordPress theme will give an increase in quality to your website from the moment that you activate it.
However, don't get carried away by the looks, images, or colors of WordPress themes. Rather, select a theme that is best in other important technical data too.
Here are some of the quality checklist, so that you do not make mistakes when choosing your WordPress theme or template:
The theme is SEO Optimized.
Has an easily customizable option.
It is compatible with any plugins.
Good Subscription plan.
Very good Updates.
Mobile Responsiveness.
The loading speed of the theme is great.
Good reviews for the theme.
And now, let's see some of the best free and premium WordPress templates or themes on the market.
It goes without saying that all the themes mentioned below pass quality filters (the best option will be choosing a premium one than a free theme).
Many website owners these days make the same mistake as ten years ago, focusing only on graphics and visuals.
If users get to your website for information, they should get that content and not get distracted by the UI/UX.
The theme must be: Simple, fast, clean, fully responsive. If your theme is bulky and requires loads of 3rd party plugins, it will be a nightmare in the long term, not just for optimization purposes but also for the plugins and theme will conflict with each other sometimes, and your site will crash or look weird.
Best theme to consider:
As you can see, this website is created with GeneratePress. I love this theme because of its speed and simpleness but powerful if you're considering your blog as a business. I always recommend my clients use this theme for their blogs.
And I am already using this theme on my other affiliate site too. This WordPress theme by default is less than 30 kb much lesser compared to many great themes in the market. start a blog as a newbie with their marketer theme.
Other good ones:
Astra is built for speed. It is the lightest theme available on the market and provides unrivaled performance.
Schema is the ultra-SEO-friendly WordPress theme for the fastest loading.
CUSTOMIZING THE THEME:
Websites are often created with a specific purpose in mind. Likewise, the design and functionality of each site are tailored to suit its intended audience.
The theme of a website can make or break how people perceive it. Websites that use generic themes show that they do not care about their visitors. They are more likely to be abandoned quickly due to the lack of satisfying content on the site.
On the other hand, websites with customized themes will capture visitor attention and interest much more easily and more effectively.
Themes give visitors a sense of who they are communicating with when browsing through your content - which can be really important for any business dealing in services or products online.
COLORS OF THE BLOG
User is influenced or attracted by the color schema of Your website, You can read it here
You can build your color schema quickly and with a wide range of color patterns here
USER EXPERIENCE
The USER EXPERIENCE of a blog is the overall feel and experience that readers have when they visit the site.
A blog's USER EXPERIENCE has a big impact on its success. It is not just about making sure that the site looks nice, it is about creating an enjoyable and engaging experience for readers. This includes content that is relevant to their needs.
Are the users men, women, or kids?
Design the blog according to it. For example, If the blog is made for kids, then make sure the designs have more images in them and make texts a little big and bold.
Are the users using mobile or desktop?
If most users use mobile for your niche content, then keep it as responsive as possible.
What do the end-users want?
Users in your niche want images for infographics or a step-by-step tutorial or a tool or just informational articles? Just make your website according to it.
RECOMMENDATIONS:
Use pure white as the background of the image, this gives more trust to the users and always the best for user experience. Next to white, you can choose black or grey colors.
A well-designed logo and an excellent color schema are all that you need to increase reliability and it will transform your visitors into your potential customers.
PLUGINS
The lower the plugin counts, the faster your website loads. A general rule of thumb is not to use more plugins unnecessarily. It will make your website load slow.
Another reason it's a pain for your website because some plugins don't work well with the theme or the basic WordPress features resulting in more loading time.
SOME MUST-HAVE PLUGINS
Wordfence - this plugin will increase your website security blocking any hacking attempts.
WP-Optimize – Clean, Compress, Cache. - Optimizing the images, clearing the caches, and other minifications all done by a single plugin.
Rank Math - The ALL in One SEO plugin on the market.
SOME PLUGINS TO AVOID
Better avoid any plugins that are built for
Google analytics - you can simply insert the Analytics code into your theme.
SSL - You can add the redirect from HTTP to HTTPS in your .htaccess.
It's always best to avoid plugins like these for simple operations.
CHECKLIST FOR INSTALLING AND CUSTOMIZING BLOGS
Install WordPress.
Install the GeneratePress theme.
Install Wordfence Plugin.
Install Rank Math Plugin.
Install WP-Optimize – Clean, Compress, Cache.
Okay now we have made our website ready, we will move onto the SEO Part.
SEO FOR YOUR BLOG
To start a blog in India, your blog should be SEO optimized to show in google search results in India, so your primary target should be Indian search results.
ON-PAGE SEO
Make the permalinks simple in settings -
  Domain.com/article-slug/
Create these 4 pages and add them in footer widgets: About us, Privacy Policy, Contact us, Terms & Conditions with GDPR.
Your Main Niche keyword should be the first menu of the site instead of a random menu like a home or about us page.
Make sure the website is mobile optimized. If it's GeneratePress, Rest assured it's the first theme I trust for Mobile responsiveness.
Create social media handles like Facebook, Twitter, and Instagram and link them to your site to increase the trust of the users and also to gain authority from the crawlers visiting.
Create a good attractive title and Tagline, instead of an ugly one.
Ugly title: DCreato - Just Another Blog.
Attractive title: DCreato - A Blogger's, Youtuber's, an Entrepreneur's Best Friend!.
InVideo
Build an authority site by creating a video related to the specific se. It doesn't matter if you used text to video creators like InVideo, it will do the job in 10 minutes. You can create each video for each article with a subscription plan. Make sure the video has important points and is unique.
KEYWORD RESEARCH
Keyword research is a fundamental skill for any blogger. It's important to have the right keywords in your post so that your content will be found by relevant searchers.
Before you decide on the keywords for your blog post, it's essential to define who your target audience is and find out what they are searching for online.
Once you know what people are looking for, you can use keyword tools like Google Adwords Keyword Tool or SEMRush to check which keywords have a higher search volume and more competition.
WHAT IS A KEYWORD?
A keyword is a collection of words or a phrase that is used by someone to find or search something online.
STEPS INVOLVED IN KEYWORD RESEARCH.
Build a master Keyword List.
Use various free or premium keyword research tools to build a big keyword list.
Qualify Keywords.
Analyze the master keyword list based on search volume. For a new site choose keywords with the volume of 100-400.
Prioritize the keywords
Prioritize the qualified keywords based on keyword difficulty. For a new site choose Keyword difficulty between 25-40.
Choose two or three KW
Choose the main keyword and two or three other keywords from the prioritized keyword lists.
SOME OF THE FREE OR PREMIUM KEYWORD RESEARCH TOOLS,
Ahrefs (Premium)
Ahrefs is a well-known and well-regarded SEO company that provides information about keyword rankings, backlinks, social shares, and other web metrics.
Ahrefs is a powerful suite of tools to help bloggers with their research on potential keywords, content creation plans, and competitor analysis. They also provide insights on social media activity and backlink acquisition. It has been around since 2008 when it was created by Tim Soulo and Dmitry Gerasimenko in Estonia.
Google Keyword Planner (Free)
The Google Keyword Planner is a tool that helps advertisers and SEOs identify the keyword phrases that are relevant for their business, so they know which keywords to target.
The keyword planner can be used to find new keyword ideas, get traffic estimates for ads, and plan out content strategy.
Semrush (Premium and has a trial for 14 days)
Semrush is an SEO tool that helps in making decisions about the best keywords to use for a given blog niche.
This SEO tool is designed for bloggers, digital marketing managers, and webmasters. It helps them to do keyword research, identify their competitors' backlinks, analyze search traffic, and so on. Semrush can also be used as a keyword rank checker or top 10 Google results checker. It also provides insights into how search engines see the website and what is needed to increase its rank.
Semrush is designed with enterprise-level marketing requirements in mind, which means it offers features such as enterprise keyword tracking that are not available in other tools of its kind.
Ubersuggest. (Free plan is enough for keyword research)
Ubersuggest is a great tool for finding keywords that are related to our topic.
Ubersuggest is a great tool for finding keywords that are related to your topic. It can be used to find long-tail keywords, and it also provides suggestions on how likely it is that the keyword or phrases will receive a high volume of searches in the future.
This feature has proved most useful when companies want to create content on broad topics, as they can use Ubersuggest to find a range of different words and phrases which they can then use to generate content from.
Answer the public ( Free plan is sufficient)
Answerthepublic.com is a website that helps bloggers, content creators to do research on their audience. It also answers questions about public opinion from the site's users.
The website is targeted towards content creators who want to find out what people are thinking and what they are interested in. With this information, it will be easier to produce content that will generate more traffic and engage more readers.
WHERE TO PLACE KEYWORDS IN YOUR ARTICLE.
Make sure you have included your main keyword in the following
Your Article Url.
Your article Title.
Your First Sentence.
Your First Image ALT tag.
Your image name.
Your First header.
Your Meta Description.
Recommendations:
Make sure you use the correct placement for your keywords. Don't just stuff the keyword very often and increase the spam score.
For your other images' alt tags, use Long tail keywords.
For your other headings, use Longtail Keywords.
STRUCTURE OF THE ARTICLE.
Start the article with a 100-150 words paragraph with your main keyword in it.
Always use bullet lists and numbered lists.
Make sure you add header tags (H2, H3, H4) at every 150-300 words.
Always create attractive images or infographics for every heading.
Try to Include Twitter and youtube embeds.
Try to Add internal links within every para if possible.
Include 2-3 Authority outgoing links per article. This will increase the trust score of your site by the eyes of google.
Add the Conclusion at the end of the article.
Always write small sentences and break the paragraphs very often.
If you're linking to an external link in the article make sure it's do-follow.
Always edit the article and make the date of the article to the latest one.
Build a list of email subscribers by giving a free ebook or any other resources to them for free. The list will help you build authority in the long term.
OFF-PAGE SEO
As a beginner, try to create backlinks for each post. And once you start receiving traffic, you will automatically get backlinks. Make sure you keep track of the backlinks.
Create social media handles for your website and link them to your website footer.
Contact other bloggers in your niche and create a guest post in their blogs
Create various types of backlinks for diversity.
Always choose quality over quantity links.
Promote Your Blog
Successful bloggers promote their blogs using a number of different techniques. One effective technique is to use free email marketing services like MailChimp to create an email list of people who want to receive blog updates from you.
Another popular approach is to seek out guest bloggers who can contribute content in exchange for promotion on your site. However, if you write a detailed guest blogging agreement and post it on your site, many people will be willing to provide you with content in the future without requiring any compensation.
In addition, you can get more readers by participating in social media communities and developing relationships with other bloggers.
Introduction: Why You Need To Promote Your Blog
The internet is filled with a never-ending supply of blogs to read. For your blog to get ranked and have the chance of being seen by others, it needs to be promoted.
There are multiple ways that you can do this but the most common one is through social media platforms like Facebook, Instagram, and Twitter. If you are not on these platforms yet, you should start today because they will be a huge help in promoting your site.
Connect With Other Bloggers & Comment on Related Posts
Connecting with other bloggers in the industry and commenting on their posts is a great way to engage with them. This is also a great way to see what other bloggers are doing and learn from their blog posts.
If you're feeling stuck, reach out to others in your field. Comment on posts and share insights or just say hi!
This helps you not only connect with people but also learn from them.
Make Engaging Graphics & Design Posts That Stand Out From The Rest
The blog is not just about words. Bloggers should also be aware of graphic design in order to standout from the rest.
There are many different approaches to creating visual content that requires bloggers to be creative and strategic with their message.
Bloggers need to be able to write with a specific audience in mind or have a clear message they want to convey through their graphic design. This can include:
-Making the text more impactful than the images
-Creating a storyline that is expressed through graphics, videos, animations, or infographics
-Creating visuals as an alternative way for people who don't like reading
Promote Your Blog With Email Marketing
Email marketing is a great way to get your blog seen and heard by more people. With this, you will be able to reach your target audience and let them know about new content that you have on your site.
You could also create an email list of individuals who are interested in your content and send out periodic emails with news articles that you are working on.
This will help generate more traffic to the blog site as well as promote consistent engagement.
Create a Telegram Channel and Group for your blog.
In this day and age, people are always on their phones. Telegram is a free app that provides a great way to stay in contact with your followers.
First, create a Telegram Channel and add your blog's handle as the title. The channel should be public so that you can invite anyone to join or send messages.
Once you have created the channel, you need to create a Group for your blog's followers and add them all in the group chat.
You can then use this channel for announcements, advertising posts, asking questions about new products, etc. Your followers will thank you for it!
MAKING MONEY WITH YOUR BLOG
Bloggers can use their blogs to generate income in a variety of ways. Blogging is often seen as a hobby and not many people think of it as a way to make money but bloggers can make money through affiliate marketing, sponsored posts, sponsorship, advertising on their blog, and more.
Affiliate marketing is one of the most popular ways bloggers make money from their blogs. This form of advertising involves bloggers linking to products that they are paid a commission on every time someone purchases something after clicking on the link on the blogger's site.
Sponsorship is also a great way for bloggers to make money off their blog when they have an engaged following or large social media following.
Another way to make money with your blog is to sell your blog content for a fee. You can do this by making your posts into a downloadable ebook or offers like these: "get my free ebook" or "buy my book now."
Blogging is now seen by many as more than just a hobby, it is seen as a way to generate an income and achieve financial independence
After you started a blog in India, you need to monetize it, since it's the primary goal of many bloggers.
There are different ways to monetize your blog in India, once you start receiving traffic. The best way for beginners is to add a newsletter and collect emails from users. So you can send emails about the latest offers and articles.
GOOGLE ADSENSE.
The most famous way of monetizing your blog is using Google Adsense. You need to apply monetization and once it's approved, you can add the ads code to your blog.
This method usually pays low compared to promoting affiliate content.
AFFILIATE CONTENT.
Write a detailed review of any product or service and add their affiliate link in your blog, if users get referred by you, you will receive a good amount of commissions. Most authority websites use this method for monetization.
GUEST POST.
If your website has enough authority, you will start receiving emails for writing guest posts and you can get a good amount for it based on your niche and traffic.
For more ways and a detailed guide, check this post on Make Money with Your Blog
RECOMMENDATIONS
If you wish to create an authority site, make sure you use responsive ads. Don't just add ads everywhere, this will result in an increase in the bounce rate.
Make sure you add vertical ads in the sidebar, it will result in more clicks from desktop users.
Try to avoid adding the first ad before the first paragraph, make your readers read the first paragraph, and increase the dwell time.
Add square ads after the first paragraph.
Add a horizontal one after the 4th paragraph. And for every 3rd paragraph add an ad.
Before the conclusion part, add a horizontal ad.
Also, my recommendation, try to add affiliate ads related to your article instead of Adsense. This will increase the revenue as well as more clicks.
Optimize the ads according to your website. Some ads doest suit well for some sites, this will result in a bad user experience.
Make sure you don't insert ads after the headers but after the first paragraphs of each header.
Always try to increase the dwell time and reduce the bounce rate and increase user experiences.
CONCLUSION.
Exact Match Domains (eg baseketballforkids.com) will definitely work if the Domain is little branded(eg, adamsbaseketball.com).
Always create posts on social media whenever you write an article. Because who knows if the posts can go viral. Also, this will increase authority.
Buy backlinks periodically for each post until you reach an authority stage.
Always don't listen to advice from the gurus online, they may hide the essential trick from you. Join forums related to your niche to see what's going on now in your niche.
Make sure you upgrade your servers whenever you hit the traffic limit. Because If the site is down for even a few hrs, it may affect the search rankings.
Don't quit the journey because you're not seeing the results. Many bloggers make this mistake. Make at least 40-50 Unique articles in your niche and interlink between them.
If you have read it until here, that's awesome and it will motivate me if you just write a comment below about your thoughts on blogging.
FAQ'S
CAN I HOST MY WEBSITE FOR FREE?
If you're just starting out, you can try different free hosting platforms like Blogger.com, Wordpress.com. Once you start receiving traffic, it's highly recommended to move to premium hosting.
CAN YOU TELL ME HOW CAN I GET FREE TRAFFIC?
Yes, start building links related to your niche with traffic. Just go to their comment section of the blog and tell them about your blog. you will get free traffic with this method during starting.
IS IT REALLY WORTH IT TO START A BLOG IN INDIA?
Yes, of course. many millionaires from India have only blog income as their only income. Of course, you can depend only on the Blog once you start receiving traffic.
You can even earn more than $1,000 a day through blogging. You can also earn an income similar to executive-level employees in India who earn over $1 million a year through the internet.
WHICH BLOG NICHE IS BEST FOR EARNING MONEY?
Blogs about Finance are usually the top niche making money. but also don't even think to start a blog in this niche. Multi Super Hard Competitive Niche.
WHEN SHOULD I START A BLOG?
The sooner you get online, the faster you grow, the sooner you start shaping your blog, as it is an organic process. As you add posts and content, your blog will take time and will grow.
WHAT IS THE DIFFERENCE BETWEEN A BLOG AND A WEBSITE?
The blog is created only for content purposes and it will be updated with posts very often. whereas a website for a business usually never changes its pages and is focused only on business. Nowadays, most business websites have a blog in them.
How much does it cost to start a blog in India?
The cost of starting a blog in India can be both expensive and affordable, depending on what you're looking for. Self-hosted blogs that provide their own domain name and space typically start around ₹100-₹500 per month.
With web hosting costing about ₹999-₹3000 per year, hosting companies often include a "blog" tab whereupon generator software (WordPress being the most popular) is installed.
Blogging platforms like Tumblr also offer low entry point services as low as ₹0 with its free plan which offers unlimited posts and 1 GB of storage space for one year or just under 2₹ an hour!
How much do bloggers earn in India?
Earnings depend on the type of blog and the number of times bloggers put into it.
More time means more earnings. Bloggers earn money from ads shown on their pages, Google AdSense, YouTube monetization, affiliate marketing, and advertising revenue generated through their sites/blogs by a third party. You can even earn more than $1,000 a day through blogging.
You can also earn an income similar to executive-level employees in India who earn over $1 million a year through the internet.
How can I start a blog and make money in India?
Bloggers are content creators, and one of their primary goals is to make money. They may do this by using ads on their blog, creating a product or service they sell, or even getting sponsored work from brands.
There are multiple ways to earn money from blogging that don't involve selling products or services. Some bloggers get sponsored work from brands while others rely on ads to generate revenue.
In the end, it's up to you how you want to generate income through blogging but just be mindful of what your readers want before deciding which method is best for you.
How do you start a blog for free?
There are many ways that you can start a blog for free and most of them are surprisingly simple. Here are some of the most effective ways to start a blog without spending any money.
1) Blogger: Blogger is perhaps the simplest way to start blogging because it's completely free and offers an excellent platform for writing blogs, creating photo albums, and sharing your thoughts with others.
2) WordPress: Another great platform for blogging is WordPress as it is an open-source content management system that can be used to make a blog on any domain name.
3) Tumblr: Tumblr has quickly become one of the best platforms for people who want to get started with blogging as it allows you to create professional blogs or just share your day-to-day thoughts in text format.
What tips do you have for people who are looking to start a blog with limited technical skills?
There are many free and paid blogging sites available that will allow you to get started quickly and with minimal hassles such as WordPress, Blogger, or Tumblr.
But don't be fooled by the ease with which a blog can be started - it takes time and patience to build an audience and cultivate your online presence so that others notice your work.
Remember - think globally but act locally (don't spend all your time on social media), utilize hashtags for trending topics or events happening around the world, share links to cool blogs.
want to start an SMM panel? read this guide or watch the below video.
Back