How To Start A SMM Panel - A Complete Guide
SMM Panel or a Social Media Marketing panel is a website where people buy Services to boost their social media accounts followers, post's likes and views in a very cheap price. We can also say that an SMM Panel is a wholesale website for many...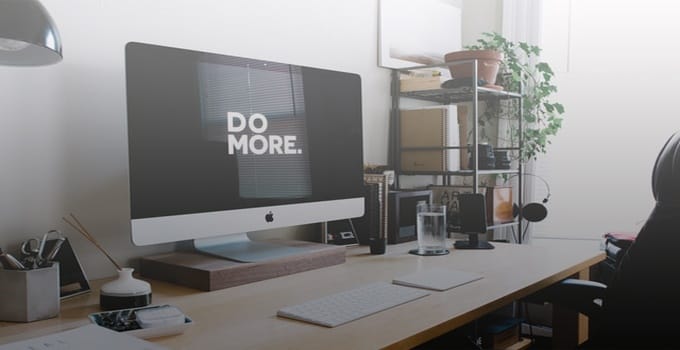 How To Start A SMM Panel - A Complete Guide
SMM Panel or a Social Media Marketing panel is a website where people buy Services to boost their social media accounts followers, post's likes and views in a very cheap price.
We can also say that an SMM Panel is a wholesale website for many retailers who sell these services on their website for a very huge price.
In this post, we will see many questions related to SMM Panels and how you can start an SMM panel business to earn money online with complete steps.
I will start with creating an SMM Panel with A-Z Complete Steps. Don't Forget to share this article with your friends or audience who need to start an business online.
How to Start an SMM Panel
Nowadays starting an SMM panel business is very very easy than a few years back where there are no proper SMM scripts to use.
so the following are the things you need to start an SMM panel and we will see one by one on how to get the best and cheapest options.
Domain - Estimate 5-10$ for a complete year.
Hosting - Estimate 20-100$ for a complete year.
SMM Script - 39$ for a Lifetime.
So total you will be needing only 70$ - 140$ to start this business, which is very small compared to any other business. If you don't believe just follow my steps and you will end up with a beautiful SMM panel.
How to Start A SMM Panel – in 5 Steps:
Purchasing a Brandable Domain Name.
Getting the right hosting for this SMM Business.
Purchasing the perfect SMM Script.
Installing and setting up the script.
Promoting it and Making Money.
Purchasing a Brandable Domain Name.
If you're planning for a temporary SMM panel website, then you can get a free domain like .tk, .ml extensions in a website like freenom.com
If you're serious about your business and thinking to create it as a real business website, then I will suggest you get a .com extension from any domain registrars.
.com domains are usually the best and most used domains in the world.
Before purchasing the domain for SMM Panel website keep this checklist,
Try to add the words like SMM, the panel in your domain name. this will help in SEO. Also, it attracts users.
If it's a brand domain, then add your brand with it, for example, Techi5 is my brand, and if I need a brand SMM Panel website, then I will go with Techi5SMM.com or SMMTechi5.com.
If your SMM Panel website is a niche-focused (you will be creating services only on any particular engagements like 'Followers' or 'Subscribers'), then pick a name with a keyword in it (like SubSMM.com or LikerSMM.com). More Exact, More SEO Power!
Don't include any special characters or dashes in the domain name.
Don't include any Trademark words in your domain name, for example, Facebook, Instagram, Twitter are the trademark registered words. You cannot include these words in your domain name. They can sue you.
Okay as promised above I will tell where you can get the cheapest domains in the entire market.
Porkbun.com - The Cheapest domain registrars in the market currently.
They are giving 1 .com domain for just 4.15$ for each user. after that just 8.56$.
Man, if you're in the online industry for a few years, then you should probably understand now how low this price is. Because usually, a dot com extensions cost like 10-20$, and I have nearly 7-8 domains registered with them.
Also their renewal prices are the cheapest in the market.
They also do have special prices for .net and .org extensions, check them out on their website.
You need to have a PayPal account or a credit card for purchasing anything I recommend here. Because these are international websites and doesn't have specific country payment gateways, for example, Indian payment gateways such as NetBanking or wallets like Paytm, PhonePe.
Like me, if you open a PayPal Business account for receiving international payments, you could earn a $10 bonus after receiving your first 100$ through Paypal within 45 days of your signup.
Use this link to Sign Up: 10$ Bonus - Paypal for Business​
Namecheap.com - The domain registrar with more trust from the users.
Yes, I really like namecheap.com for domains. I have nearly 23 domains registered on their platform. No issues until now.
I am using Namecheap for domains for more than 2 Years until I heard about Porkbun.
I have joined many online forums and FB groups related to Internet marketing, Websites, etc. Most users of these forums and groups use Namecheap as their domain registry.
Same like Namecheap, Namesilo.com is also a trusted website second to Namecheap with more user's trust.
Purchasing domains in these registrars are easy only if you're not an Indian or otherwise you do have a credit card with you. Yes, I mean it. They don't have Indian payment gateways and Indian Cards needs OTP Authorization, unlike other country's cards. This problem has caused me much trouble during my startup in the Online Industry. So if you're an Indian, You really need to register a PayPal account for your International Online Purchases.
Godaddy.com - this is the last option you should go if you're unable to purchase in the above registrars.
Registering the Domain.
I am showing the steps on how to register the domain in PorkBun. if you already knew these and have already purchased a domain before, just step to the next topic.
Just Visit Porkbun.com on your browser.
Enter the Domain Name you want to register.
Now click the + button next to the domain. You can see that the discounted price is just 4.15$ and its original price itself 8.56$ which is even cheapest in the market.
They are giving a lot of things for free like WHOIS Privacy, SSL Certificate and many others.
Now just create an account and checkout with your preferred method.
Their Available payment gateways are Paypal, Cards, Crypto Payments.
Okay now you have got the domain for a cheapest price. So we will move to the next Step.
Getting the right hosting for this SMM Business.
One of the SMM Panel websites main traffic will be through influencers.
So once the promotion is started, the website may receive huge traffic from them. so we must have a hosting that can withstand them. But if you think "no, I will receive less traffic through SEO traffic or other methods", then for that too, we will see a cheap and best hosting.
Here, I will share all the hosting with which I have personal experience and best among them. You will also see the maximum discount link with each.
1. A2Hosting
The Number one hosting which I recommend to my clients is A2hosting. I will tell you why. They have the best support next to Siteground and cheaper compared to Siteground. Last year one of my sites was DDOS attacked by my competitor and I was helpless, I was at a moment where users of my site are started to contact me about the issue. My Email Inbox was full of 'Website is not working' messages. The Guy who attacked my website asked me for a huge sum of money so that he will stop attacking.
So I contacted the support with the issue, within 1-2 hrs, they blocked the attack through various steps. and replied to me what are the things they did with this little note.
And at that exact moment, I was feeling like my site is protected by the best support team in the world.
This is why you should go with Premium hosting like A2hosting.
2. SiteGround
I have personally never used Siteground. But I have worked with their control panels for my clients who have hosting with them. Speed of the website will be slightly better than A2hosting. And I heard that their support team is very very better than most of the hosting.
Price will be slightly higher than most of the hosting, but the quality what you will get is a lot.
If you don't worry about the price but you need a high quality hosting, then Siteground is for you.
3. BlueHost and Hostgator
Both these hostings are owned by the same company Endurance International Group (EIG) .
These are moderate level hosting companies through which i have worked for several of my clients.
Moderate level meaning the price, speed, and support will be lesser compared to the above two hosting companies. And that is why they have many users websites hosted on their platform.
If you need a hosting which is cheap as well as provides good support, then you should check these hosting companies.
4. Namecheap
My first domain and hosting is purchased in NameCheap. I Still remember how happy I was, after creating my first website. I was doing my final year of my Engineering.
Namecheap prices are very lesser compared to other hosting companies. And that doesn't mean the support is poor. The support they give is a lot compared to their prices. I have contacted them many times for my first site, they have always helped me with the queries and setup.
To get a big discount from my suggested hosting companies, use the links below:
A2Hosting – Get 51% discount on the Regular price.
Siteground – Get a 70% discount on the Regular price.
Bluehost – Get a 60% discount on the Regular price.
Namecheap - Get a 45% discount on the Regular price.
Purchasing a Hosting
Okay, now we will see how to purchase hosting from A2hosting.com. This will be usually the same for most of the hosting.
Open A2hosting in Your Browser and click Get Started Under shared hosting.
Then click the 'I will use my existing domain and update Nameservers' Radio button and enter your Domain name.
In product checkout page, just select the Asia Server if your Audience is from India or select whatever server that is nearer to your target audience.
Now click the continue button and pay with your preferred payment method. Congrats, Now you have got both domain and hosting.
Now that you have hosting, we will see how to point your domain to the purchased hosting.
If your purchased hosting is from A2hosting, your nameservers will be like
ns1.a2hosting.com,
ns2.a2hosting.com,
ns3.a2hosting.com,
ns4.a2hosting.com
If you have purchased the domain from Porkbun, follow the steps to point the nameservers.
Log in to your Porkbun account.
In Domain Management, You will see the domain.
Click the details button, You will see an option like AUTHORITATIVE NAMESERVERS, edit that.
Remove the existing nameservers and enter your new nameserver of the hosting.
Now click the Submit button. That's All.
It can take up to 48 hours for the domain to propagate to your hosting. but rest assured, most of the time it took just 1-2 hours from my experience.
In next step we will see about Purchasing SMM Panel Script.
Purchasing the perfect SMM Script.
SMM Panel script is a program or the code used to build an SMM panel website. Basically, it will execute various website functions like registering users, adding funds, ordering services and API functionalities and many other features.
We will see how to purchase SmartPanel SMM Panel script which is currently the best script in the market purchased by more than 800 users with 100+ 5 star ratings.
SmartPanel script can be purchased in Codecanyon owned by Envato marketplace which is currently the world largest marketplace for website scripts and themes.
Always purchase the script from the original developers or from freelancing developers, because if your website run into a problem, they can easily solve it within a fraction of seconds.
Always avoid purchasing a nulled or cracked version of the script, because hackers can easily get into your website files without your knowledge.
Now we will see step by step purchasing smartpanel script.
Visit this link in your browser and it will open the SmartPanel's codecanyon listing page.
2. Click Buy Now Button, and it will take to this page.
3. Here enter all your details and click next. it will ask for billing details and payment method. Just select your preferred payment method and click continue to checkout.
4. You will return to this page after purchasing, just click Downloads -> All files & documentation.
Now that we have got our domain, hosting, and an original SMM panel script ready, its time to install the script and setting it up. Cheers!
Installing and setting up the script.
If you have purchased hosting from A2hosting like me, then you will see a Cpanel dashboard like this.
Click File Manager from the dashboard. And Select public_html from the directory.
Now click the Upload button in the menu bar.
Extract the files you download from codecanyon website in your computer.
You just need to upload the install zip file inside the main download zip file to your hosting.
Now in your public_html directory, select the zip file and click extract button in top menu bar.
After you have extracted the zip file in your main directory, now open your domain in your browser. It will show an installation wizard like this.
In the pre-installation tab, you can see the status of the modules the script. If your hosting is a2hosting, then automatically it will have all the modules preconfigured. Just click next.
Now the screen will ask your database details, admin account details to create and item purchase code that you can find in your download page of codecanyon.
To create Database and username , in your cPanel main dashboard, you will find an option like MySQL Databases, click that.
create a database with any name.
Now create an username and password and add the user to the database you have created.
Click add and select all priveleges to the user.
Now in your domain installation wizard, enter all the details and click finish.
If any of the details you have entered is wrong, it will show an error or else it will show that the installation is successful like below.
Now that we have successfully installed, we can delete the installation directory in the public_html directory.
Select the install.zip file and the install folder and click delete in the above menu bar.
YAHHOOO!! Our SMM PANEL is ready!!
Now we will see one by one on how to setup the panel.
1. You need a high-quality logo for your SMM panel that should match your website name and colour. The logo is the first thing user will see when visiting your website and it should be perfect. If you're a design expert, you can design one yourself or hire an expert for just 5$ in Fiverr.
2. Make sure you change the default website descriptions, title and keywords. Because of hundreds of users use the same title, description and keywords, then it would result in zero SEO effect and never rank in google. Always add an unique title, description and keywords.
3. You need to change the homepage texts from default text, because same as the last point, hundreds of users using the same template and it will result in zero SEO effect. Go to system settings -> Language and edit English language and Add your default texts.
4. Next, in settings you will find default pages like cookie policy, Terms and policy pages, edit that and add your own. You don't have to be unique in this one, Just google terms and conditions generator or Privacy policy generator and enter any website, give your website details and it will automatically generate you one.
5. Now in Default settings, you can set your preferred theme, header color and other settings like Google Recaptcha etc.
If you find these difficult or don't have much knowledge to set up all by yourself, you can hire freelancers from 5$ in Fiverr for your business.
6. In currency settings, you can set up your default currency. A general thumb rule, always set USD as your default currency, because you will get more clients from different nationality.
7. Add your website in Google Analytics and add the Analytics code in your website settings in Other settings "Put in the
tag of the page. Using for Google Analytics, Facebook pixel code etc."
8. Now Moving to Email settings, if your hosting is by A2hosting, then they will provide Email option default. You don't have to do anything in the cPanel. Just visit Email settings in your Admin system settings and add 'from' and 'name'. Visit Email Templates and check whether you have to change anything according to your wish.
9. Now moving to API providers, the smart panel script by default provides you two panels API enabled. DONT USE IT. Because it's the panel of the script developers and they are in the market for just a few months. If you search in google for cheap SMM panel providers, you will find providers cheaper than those. always use trusted SMM panels.
10. By default, SmartPanel provides only two gateways Stripe and Paypal. you can create accounts in both these payment gateways and add your client id and client secret for PayPal and API keys for stripe.
11. A general thumb rule, don't just add all services from your seller panel, add only services that you need and make sure you edit each of the service description and name to make it unique.
Okay now your website is completely ready and next we will move to promoting part.
Promoting it and Making Money
Once your SMM Panel website is ready, you need potential customers to your website. There are different ways to promote it. I will share both free and premium methods.
Free method
Just create an poster for your website and post it in various fb groups related to marketing Niche. You will get a loads of customers. But Nowadays many people are doing this and few people are actually scamming people.
To increase trust with your customers, just give them a free test amount to check your services. This way you will receive many customers.
Premium methods
Google Adwords
Google Adwords is an easy way to promote your website in short term. Just Visit Google Adwords and sign up. You can easily learn how to use Google Adwords by watching tutorials on youtube or hiring a freelancer to do the work.
Search Engine Optimization
SEO stands for Search Engine Optimization, which is a method of increasing the quantity and value of traffic to a website by organic search engine results. This is a long term strategy, you need to spend time and money to reach the first page of google. Once you attain the position, you're the king. FREE TRAFFIC!!
Influencer Methods
Contact an Instagram influencer or Youtuber to promote your website. You will get loads of clients using the thing method. Make sure you have any premium hosting like A2hosting or SiteGround to withstand the huge traffic.
Affiliate Program
Introduce an Affiliate program in your SMM Panel, if someone refers your panel to anyone, they will get a commission from the profit you will get. This way you will have a free traffic source within your Website.
SUMMARY
I am recalling how to start an SMM Panel in step by step for you to follow.
Getting a Domain - Porkbun.com
Getting a Hosting - A2hosting.com
Pointing Domain to Hosting Nameservers.
Purchasing a Lifetime SMM Panel Script - Codecanyon.net
Installing the Script.
Designing the logo. - Fiverr.com
Editing the Basic pages Templates.
Adding API Providers.
Setting up Payment Gateways.
And Finally Promoting it and Making Money.
I hope this posts will help you in creating SMM Panel Website. If you have any questions, just comment it below.
Also checkout our other startup guides as well,
How to start an Amazon Affiliate site,
FAQ's
What is a SMM Panel?
SMM Panel is a website where you can purchase several social media services like Instagram followers, Facebook Likes and many other to boost your social presence.
How do SMM Panel work?
Most SMM Panels are just resellers who connect their website to another provider through API. Provider usually has a server with full of bot accounts to do several engagements like following, subscribing, etc.
How to add API in SMM Panel?
Every SMM Panel has its own API system. You can find your API key in settings or API page. Most SMM Panels support API system by just entering your API key and API URL.
Where to buy SMM Panel Script?
Always purchase original script from websites like codecanyon.net, they do provide free developer support for 6 months. If you face any problem in your website, you can contact the developer to solve it.
Back