Instagram Stories for Beginners - How to Use Them Effectively
Instagram Stories have become a popular way for people to share moments with their followers. It is both easy and casual - you take your photo or video, add a filter if you want, and post it to your story for 24 hours.  You can also upload old photos...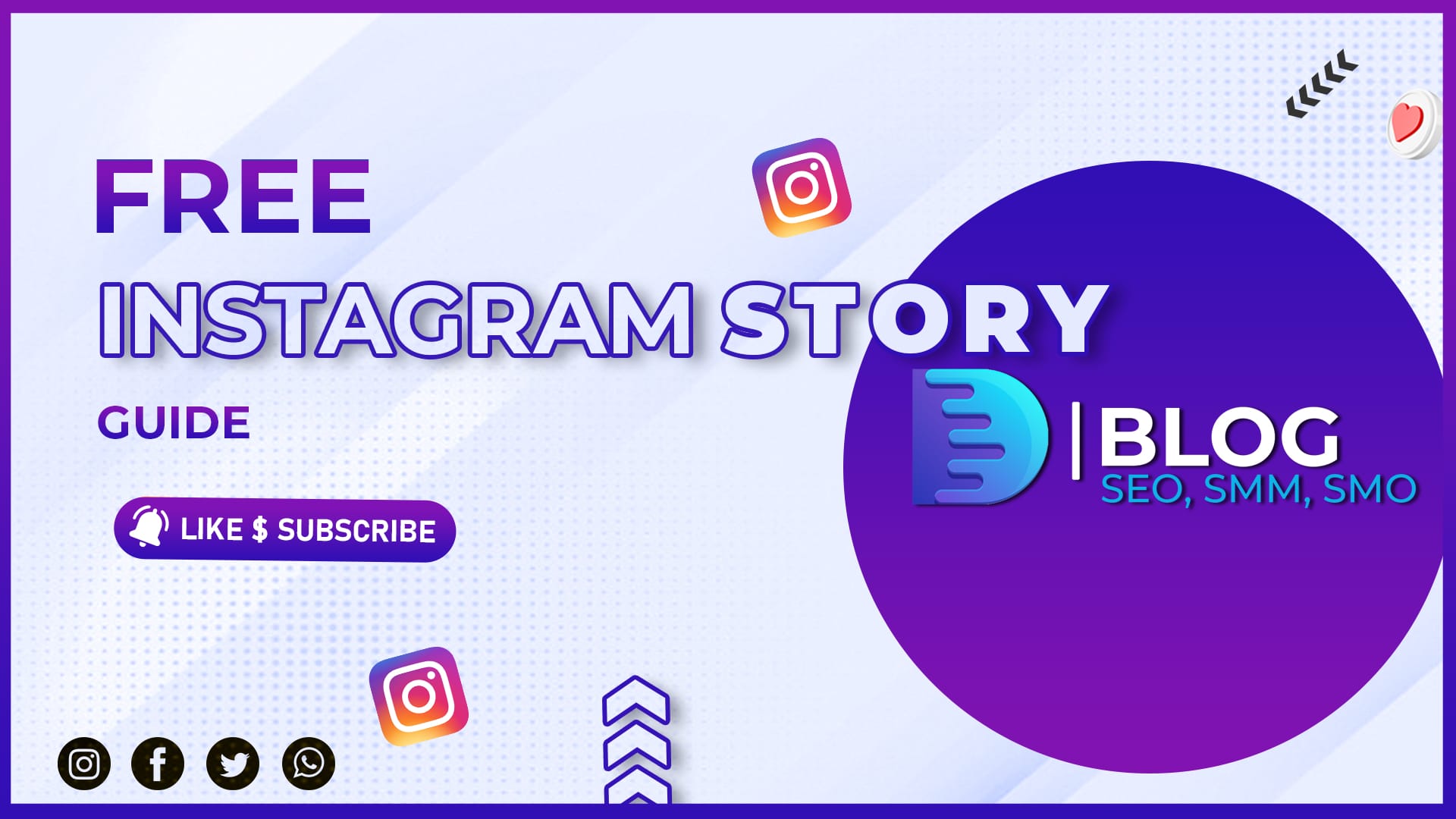 Instagram Stories for Beginners - How to Use Them Effectively
Instagram Stories have become a popular way for people to share moments with their followers. It is both easy and casual - you take your photo or video, add a filter if you want, and post it to your story for 24 hours. You can also upload old photos from your camera roll or pull them in live from the feed. The best part is that these stories disappear after 24 hours so there are no worries about scrolling through endless stories looking for the one shot of coffee you took two days ago! Follow this guide on how to make the most out of Instagram Stories!
Create a theme.
People can get bored of seeing the same thing over and over again, so if you want to stand out on Instagram Stories you should create a theme for your stories. It could be an outfit that you wear every day or it could be a themed filter for each day of the week (like pink & lipstick for Monday). The more creative your theme is, the better it will be received!
If you have a theme that's for one day, make sure your postings are at the same time or else you'll be flooding people's feeds with too many posts. For example, if my outfit of the day (OOTD) is pink and lipstick themed, I would post it around 9AM every morning Monday-Friday.
Avoid posting too many stories.
Instagram Stories are not meant to share every moment of your life with everyone. They are meant to capture what you love about photography and they should feel individual and organic. Basing your story on things that work for you and what you find interesting will help it seem personal to your audience. If you post too many stories in a short amount of time, people will get bored with seeing the same thing over and over again.
If you want to post a lot of stories, spread them out over the day by making some early and some later. If your theme is specific, like an outfit you wear everyday, post these at different times throughout the week.
When you are posting multiple stories in one day or posting them at the same time every day it's hard to keep them all looking different. So try using a different filter for each one or choosing a place where they were taken that has some sort of variation. This will give people something new to look at and not feel like they're seeing the same photo over and over again.
Look out for the best time to post your story!
As you create your story it is important to know when you will get the most views. When do you normally post photos or videos? What time are your followers online most often? Try finding out at what time they are online and try posting then!
Since Instagram Stories disappear after 24 hours, people tend to save them in their memories if they want to keep them. So posting more than once a day will be too much as your followers won't have time to look at them all. If you want to post multiple times a day, spread them out so they don't go in one big lump on Instagram Stories!
Don't forget to give credit!
One of the best parts about Instagram Stories is that there is no pressure to show off your best shot or have it on there for too long. But if you want the people you love and admire to see what you post, give them credit in the caption! It's important to remember that without giving credit where its due, others won't be able to find your work and you will lose followers who want to see more of your work, or watch you improve!
It is okay to get inspiration from others, but make sure you give credit where it's due. And don't steal all of their ideas! There are tons of ways to be unique and tell your story - just because someone inspired you doesn't mean you have to copy everything they do.
How to take a good story.
Set your phone on a timer to take the photo. This will make sure that you aren't in the picture, and it will help you get in the right position to take the shot. It's also easiest when using your front facing camera to set your camera on a timer!
Learn how different apps work and which ones fit your needs. Some apps will let you choose how long the photo is on your camera roll and some don't. Find something that works for you - it might take a little trial and error, but finding out what you like can only make your Instagram experience better!
Creativity is key!
Take stories with friends or family, try taking them on a date or post a story about something you love to do! The world is your oyster. Experiment with different things and don't be afraid to try new things - if it doesn't work, who cares?! It's just an Instagram Story!
It can hurt your photos if you use the flash at night.
It will wash out the photo and make it look unprofessional. If you're going to try taking photos at night, keep the flash off! Otherwise your pictures will end up looking really bad. Try using a flashlight app on your phone or hold your phone near a light source if possible. This is true for videos as well since holding your phone as a torch can make it look really bad.
When to post your story
Don't feel like you need to post it at the same time every single day! If you want to take your photo or video while you're out and about, then do that. You don't have to stick with a certain time schedule - just make sure it's posted in a timely manner! Another good tip is to post it right before or after you go to bed! That way people can just watch them in one lump sum and aren't bombarded with your photos all at once.
Remember that if your story contains links, they may not be clickable when someone views the story later on. So don't count on them being clickable if you want people to go and check something out!
You can reply to other people's stories. However, it will show up in your followers' story feed with a "reply" sticker on it. This might make it confusing for some of them - so be careful when replying in stories!
If you want to delete your story, you can! Just check in the upper right hand corner of your photo or video and it will say "delete". Remember that when you delete a story, the photos/videos also get deleted from your camera roll. So make sure that you want to keep them there beforehand!
Rules for posting on Instagram Stories
Instagram has a set of rules for anything you post, and your stories aren't an exception! It is okay to use hashtags or other people's work in your story, but Instagram limits some aspects so they don't become too overused. Make sure you read them before posting anything and make sure you're not breaking any rules!
The most important part of Instagram Stories is to have fun with it, so don't overthink it too much. If you want a good idea of what you should be doing on there, try seeing what other people are doing first. It's easy to copy the best parts of other people's stories and get inspiration from there.
When in doubt, think about what would tell your story the best. Remember that it doesn't have to be a photo or video - you may want to make an Instagram Story out of collages or text! Whatever it is, follow these tips and try new things so you don't get bored. And who knows? Maybe one day a company will offer you a job working on their Instagram Stories!
Tips for making the best use of Instagram Stories
Don't feel like you need to use literally any of these suggestions, but if you want a good idea for what you could do on your Instagram Story, try using some of them. Some might seem silly, but remember that it's just a fun way to express yourself!
Put your phone on a timer. This gives you time to think about how you want your photo or video to look before it's taken!
Take videos vertically. It makes things look more interesting and people will notice it since they scroll vertically instead of horizontally like other apps. You can also mix up the order that the photos/videos go in. It's okay to have them in order or for some of them to be out of order too!
Use a photo/video editor. You can use the filters that are on Instagram, but you can also download other apps if you want to edit things more extensively. If you don't know how to edit things, just play around with it - you'll get the hang of it.
Remember that your story isn't permanent, so you can experiment as much as you want! Don't feel like something needs to be perfect since nobody will see it forever anyway.
Make sure that if you are going to post a video, record in landscape format. It is much easier to watch videos this way, plus you can still post in portrait if you feel like it!
Post more statuses on your main account and only update your story a few times a week. It's okay for people to miss out on some parts of your life, so posting too often might not be the best idea!
Look on the right hand side and go to settings. Click where it says "show my Instagram Stories to" and make your accounts private if you are feeling insecure about having people see what is going on in your life. Or, try switching between public and private depending on what day it is - this might help you determine when it's okay to let people see what you're doing!
Comment on other peoples' statuses and stories! Don't be shy - the more active a person is, the more likely they are to check it frequently. And if someone compliments your story, don't feel bad about replying to them with a thank you!
Don't Be Afraid To Experiment
Instagram stories is a great platform for trying new and unique things. You can always delete an image or story, so don't be afraid to test out something that would not work with your usual posts! Your followers want to see different photos than on your feed. They also love going on little mini adventures with you, so try out different filters and effects!
You Don't Have To Post Every Day
You don't have to post everyday. In fact, posting every day can become redundant for your followers. Some users make a habit of posting once or twice a week - this is great! It gives them something new to anticipate and look forward to every few days.
If you do post every day, choose different things to post about each day. Maybe one day you can post a story where you are at the zoo! Another day you could share a fun video of your cat. The next, maybe it's a photo from your trip abroad. Mixing up what you are posting and how often you are posting will keep people coming back for more!
How do I delete an Instagram Story?
To delete a story:
Starting from your profile, tap the 'Stories' option in the bottom right corner.
This is where your stories will appear.
Tap on the ellipsis (3 dots) in the top right hand corner of any one of your stories.
Tap 'Delete'.
What is the limit for hashtags in a story?
It is generally accepted that you should keep your story to one hashtag. This is in order for people who do not follow you directly to be able to find your story when using the hashtag search option. If you include more than one it will just blur together into an incomprehensible mess when someone does a screen shot.
What kind of hashtags help my story get seen?
Hashtags that are more specific should be used. For example '#vancouver' will reach a broad audience, whereas '#museumsbc #canadianculture' would appeal to a smaller group and might give you higher engagement. When using multiple hashtags the general rule is to use one that would be broad and two that would be more relevant.
What should I include in my story?
It takes time editing photos with a filter so you want your followers to know it was worth the effort! You can also upload old photos from your camera roll or pull them in live from the feed. The best part is that these stories disappear after 24 hours so there are no worries about scrolling through endless stories looking for the one shot of coffee you took two days ago!
Is it possible to add links in stories?
No, you cannot add links in stories.
The link will not show up on your story post. It will just take the viewers to your profile page when they click it. So, if you want someone to be able to follow a certain Instagram account or check out a specific website or app, please make sure you send them directly from that Instagram profile page/app/website itself. Adding links to story optionn is only available for accounts with or above 10k+ followers.
How to add story highlights on instagram
You can add a highlight to your story by tapping the "add" icon on the top left corner. Highlight allows you to save some of your favorite moments from your story so you can easily watch them again and share it with others.
Go to your profile and tap the "Your Story" tab
Tap on any photo you want as a highlight
It will ask you if you want to turn this into a highlight. You can choose to do so by tapping on "Add", or not add it by swiping left.
Conclusion
The best part of Instagram Stories is that you can post a picture or video and then delete it after 24 hours! You don't have to be perfect with your content because the whole point is for it disappear before people really start noticing. Experimenting with different filters, effects, and hashtags will help keep your followers engaged without overwhelming them. After all, it is the content that people will be drawn to and not necessarily how it was made.
Back