How to Start a Blog with Siteground
Introduction Blogging is becoming increasingly popular and more and more people want to know that they can create their own blog and do so for free. There are now numerous options and platforms to implement this. But which is the best solution is...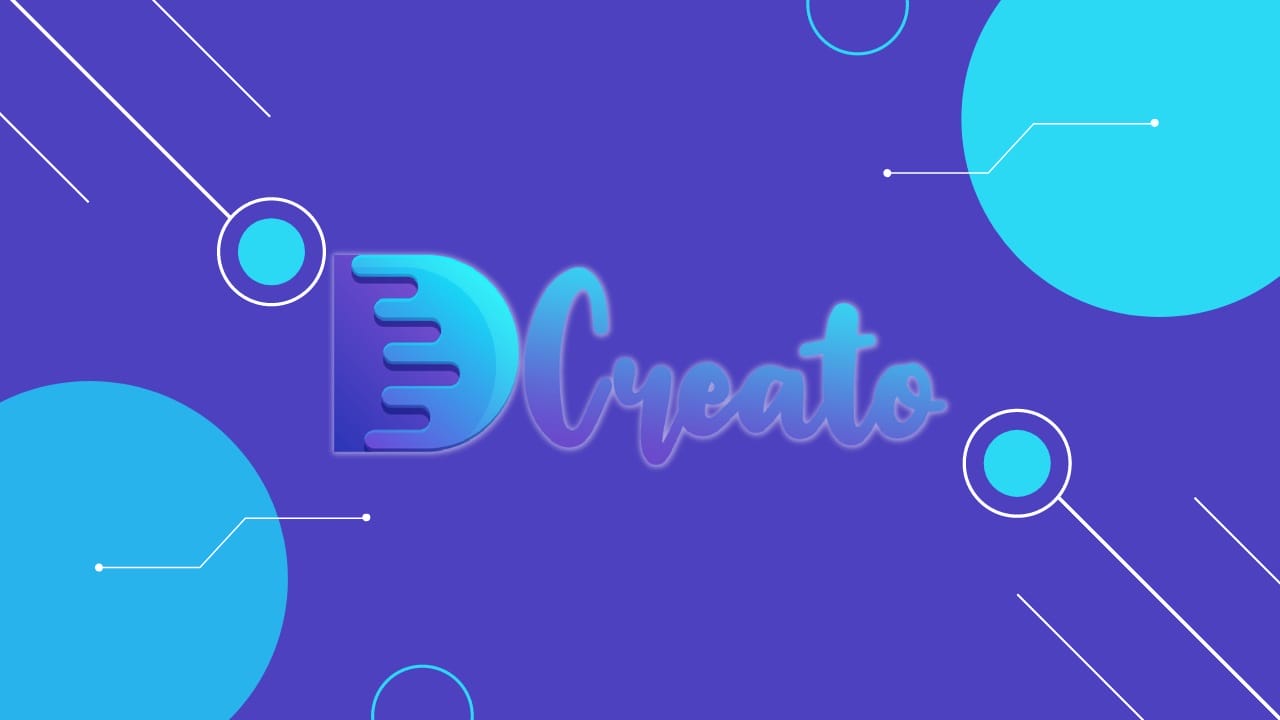 How to Start a Blog with Siteground
Introduction
Blogging is becoming increasingly popular and more and more people want to know that they can create their own blog and do so for free. There are now numerous options and platforms to implement this. But which is the best solution is the best and how do you best implement it?
In this article we give an overview of everything you need to know about blogging and detailed step-by-step instructions for creating your own blog. Then we share our experiences as well as the most important tips and tricks to successfully start with your own blog.
Own blog creation comparison - TOP 5 providers
In the meantime, many companies have recognized the blogging trend and are meeting the increasing demand of numerous platforms, apps and tools. Here are the most well-known in a brief overview as well as a comparison and ultimate recommendation. However, it is not possible to determine which solution is the best. Everyone has to decide for themselves what goals and requirements they have and choose the appropriate platform accordingly.
Tumblr
Tumblr is a so-called micro blogging platform and enables free blogging on the platform. The platform currently has around 7 million active members. It is more or less a mixture of social network and blog platform. It can also be classified as a mix of Twitter and your own blog.
Although it is a blog, it is a free platform on which you can run your own blog. In addition, just like on Twitter, it is possible to reply to blog posts from others, to like and repost them. These posts are shown in the newsfeed and are from the accounts that you previously followed.
To write a blog post yourself, you can easily choose between several blog formats.
The platform is therefore very easy to use but has a limited audience and is actually not a proper blog of its own. The only advantage is that the platform is free and you can start quickly.
Medium
Medium is a very similar platform that allows free content and articles to be shared. It was launched in 2012 by Williams, the founder of Blogger and Cofounder of Twitter. The idea was to be able to share content that was longer than on Twitter (140 word limit at the time). In the meantime, it has become a popular entry-level platform for bloggers, journalists and much more. The difference to Blogger, another similar platform, is that Medium posts articles by topic and not by author. These are pushed by so-called up votes and thus rise in the rankings.
Blogger / BlogSpot
Blogger is another free platform created by the same founder - Williams, which is hosted by Google and has been online since 1999. So one of the oldest rabbits when it comes to blog platforms. The platform is usually also referred to as a BlogSpot. Again, you have the opportunity to start your own blog quickly and easily.
WordPress.com
Many know WordPress but before you think about whether you want to use WordPress you should be aware that WordPress.com and WordPress.org exist. Both are two completely different websites and offer a different service. While WordPress.com is again a full service platform on which you can create a blog, wordpress.org is the CMS which you use to run your own blog on your own website. More on that in a moment.
With wordpress.com you can build a wide variety of websites, including blogs, for a fee. However, it is again just a kind of platform and not a blog. Again, the advantage is that you can start easily within a few minutes. On the other hand, in the long term, of course, you are again limited in terms of functionality.
WordPress.org
However, if you want to start your own blog, you cannot avoid WordPress. Compared to the other providers mentioned, WordPress.org is not a platform but a CMS (short for content management system). You can install this on your own domain or web space to build your own website or blog. It is a completely free open source CMS and has been used by almost all successful bloggers for years.
It is the most professional way to start a blog and you are ultimately not limited in any way. Since you are not dependent on the operators of a platform, but you are the operator of your own blog, you can do what you want. The possibilities are almost limitless for creative and technical reasons.
In the meantime, installing WordPress has become child's play and you do not need any previous knowledge. Very good web host providers like Siteground offer the option of 1 Click Install and thus you can install WordPress with a click of the mouse. You don't have to be programming or an IT nerd to start your own blog with WordPress. This process is explained step by step in the instructions below.
Summary / recommendation
If you are sure that you want to start a blog and want to run it long-term, you should definitely start with WordPress.org. The CMS is by far the best solution if you want to build your own website / blog yourself and do not want to make yourself dependent on other platforms.
Starting your own blog - the basics
Before you start your own blog, you should first know a few basic things. Because many have a wrong picture of blogging and are disappointed early and stop. Therefore here are the most important points that you should note and know before you get to work and create your own blog.
Starting capital 0-200 $
Depending on which solution you choose, you need a starting capital of $ 0 (for free blog platforms) up to $ 200 to build your own website based on WordPress, for example. For the second one you have to calculate the one-time costs for the theme and the domain (around 100 $) and about 10 $ / month for the web hosting. If you take the latter for a year you get start costs or required start-up capital around $ 200.
Even if this point seems ridiculous compared to 20 years ago (at that time a website / blog easily cost $ 10,000) and anyone who seriously wants to blog that should invest $ 200, this point must still be mentioned.
Time
Starting a blog is time-consuming and you should be aware of that. Therefore you should also have a reason why you start a blog and know your "why". Many see the success of great bloggers and the opportunity to earn money with it. However, there is hard work behind it, and usually for years. Blogging can quickly become a full-time job with increasing effort, so you should take some time, especially at the beginning.
Writing & language skills
Even if blogging is currently the trend, it doesn't have to be the right medium to share your messages with other people. Because while some people are extremely talented and can write for hours, there are those who cannot cope with it and find it very difficult to write. This has nothing to do with intelligence but simply lies in the fact that everyone has natural strengths and weaknesses.
Because with YouTube & Podcast there are other ways to blog in audio / visual form. On YouTube this is called VLOG for Video Log. So if you like to report about yourself but do it much easier in front of the camera, you should consider starting with YouTube (or in parallel). Who has a radio face (little joke) can of course also start a podcast. Because the purely audio-based medium (originally - because there are now some podcasts that are also filmed and shared on YouTube) is currently very trendy.
Expectations and mind-set
The right attitude is ultimately crucial and if you start blogging just for the money, you should think very carefully about the approach. Because blogging is very time-consuming and, from a monetary perspective, it only pays off comparatively later after you have started. The right expectations are crucial and at best they should be realistic to avoid disappointment.
Because the reality looks clear. Just like start-ups, 9/10 give up within the first 3 years. This is mostly due to a lack of preparation and unrealistic expectations. It is best to deal with the topic as best as possible before you even get started. Because just like with any other project in life, planning and preparatory work is one of the most important aspects.
Blog Creation Guide- 5 steps to blog
Here is the ultimate guide to creating your own blog. For many, this may be a large and, above all, complicated procedure, but we break down the entire process in 5 simple steps. So anyone can start and create a blog without any prior knowledge. However, these steps should all be followed carefully and chronologically to get the best result.
Those who skip or look for shortcuts will get annoyed later
1. Choose language
This may seem trivial to many, but it is not insignificant. Because different languages ​​have different potential target groups. Some topics are sometimes country-specific and only relevant for certain languages. You should take this into account in certain cases. Most blogs, unless the topic is too specific and unusual, should be written in the mother tongue or a language in which you are fluent.
The entire blog should be correct in terms of content, grammar and spelling. In addition, it is much easier to publish content in the mother tongue in the long term.
Bilingual blogs are absolutely not recommended. The additional effort would be exorbitant and writing bilingual articles is not for beginners from an SEO point of view and can lead to problems if this has not been done correctly.
2. Select topic / niche
Next you have to choose a niche or a topic that you blog about. It is recommended to do a small market analysis to find out which topics are relevant at all. And at the same time to ask yourself about which topic you would like to write. The more specific you are in terms of the choice of topic and positioning, the better you can meet the target group.
Many bloggers make the mistake of blogging about "lifestyle". Even if this works for some, mostly large, it is difficult to stand out from the crowd. Lifestyle is too broad and almost every topic falls under lifestyle in some way. A more specific orientation helps to meet a smaller but relevant target group and to position yourself better.
Here is a quick example:
Fashion / Style> Clothing> Women's clothing> Fair & sustainable clothing for women
Even if fashion blogger is a supposed niche, you should and should be even more specific. So you stand out from the crowd and also win USP (Unique Selling Proposition). This is particularly important in oversaturated markets so as not to get lost among the mass of blogs. This is the core positioning around which 80% of the content revolves. So there is still scope to write about other topics.
It is completely natural that certain reader groups are no longer addressed. You can't write for everyone and you should be aware of it. Just like with real brands, you have to choose a target group and a corresponding core topic.
3. Domain & Hosting + Theme + Page Builder
To run your own fully functional blog based on WordPress, you need the following 3 things:
Domain + web host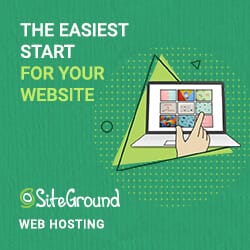 Theme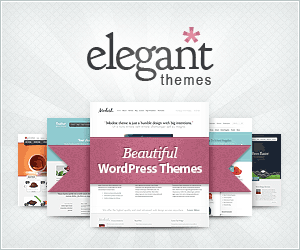 Siteground ( siteground.com ).
WordPress.org itself as an independent platform has made a clear recommendation for web hosting with and domain buying with Siteground. The platform is unbeatable in terms of price-performance ratio. Siteground also offers the Autoinstall Service, which you can use to install in CPANEL WordPress simply with a click of the mouse. It's that easy.
Then you have to choose a theme for the website that you use for the blog. Again there are hundreds of options to choose from. The prices also differ greatly here. We have tested dozens of themes and now only use Astra. This is the result of months of development work and convinces due to functionality, optics / design, speed, SEO friendliness and ease of use. There are also over 50 Ready to Import demos and can be used to create the entire website with a click of the mouse.
In order to use the theme fully and to be able to freely design it without programming knowledge, you need a so-called page builder. The simplest and most extensive at the moment is Divi by far. This can already be used free of charge in the light version, but opens up unimagined possibilities with the pro version. In addition, the Divi team has integrated a new library of their own with which one can integrate +100 templates from pre-made sections / sections and entire pages. Beaver Builder is not bad either, but Divi is currently a lonely leader.
# 1 web host - siteground
# 1 Theme - Astra
# 1 Page Builder – Divi
4. Customize & Content
After setting up the blog you should adjust the content and designs accordingly. There are some pages that are particularly important at the beginning and sometimes even mandatory. These include:
Home
Blog
About me
Contact
Terms
Data protection declaration (mandatory)
The advantage of Astra Theme in combination with the Divi is that you can easily adjust and change content. The entire front end design of the pages can be adapted relatively easily and freely according to creative design and without custom coding. Designing a website and its content has never been so easy.
5. Get traffic
The next step is to attract new readers and followers to the blog. There are many ways to do this and you should use them as much as possible. Because a blog that is not marketed is also not found. Accordingly, one should also take care of the marketing of the blog and the content. The following
Social media
Social networks are extremely popular. Facebook, Instagram and YouTube are particularly popular in German-speaking countries. Anyone who already has followers on these channels should definitely make them known on the blog. Every time a blog post goes online, you should make the followers aware of it and refer them to the blog.
The best part is that the traffic is free.
SEO / search engine optimization
Anyone who deals with search engine optimization and optimizes the blog and the posts according to SEO will also get traffic via Google in the long term. Depending on the niche and the competition, however, it can take a few weeks and months for something to happen. Especially if the page is still relatively new and Google has to index it first.
Collaborations
Collaborations or collaborations with other blogs make sense to everyone to get new traffic or new readers. You can draw attention to yourself through guest posts on a larger blog and in return deliver some added value for the other blog. That is the bottom line. You should always offer added value in order to be able to blog anywhere else.
Paid traffic
Paid traffic through Google Ads, Facebook or Instagram Ads as well as paid shoutouts on various platforms can of course also be an interesting way to generate traffic. Of course, you need the appropriate advertising budget for this. In addition, experience in paid advertising is required to avoid wasting money.
Blog creating tips
Here are a few basic tips to be successful in the long term by creating your own blog. These are based not only on our experience but also on that of numerous other bloggers. Those who follow these tips and learn from bloggers who are already successful will definitely have more success themselves.
Long-term thinking
Since building a blog is a long-term project, you should think long-term. It starts with the right choice of platform and positioning or market analysis. But you should also think long-term when creating the content. In the long run, it is worth investing a little more effort in the blog in order to make it more valuable, interesting and visually appealing.
To be patient
From experience, blogs usually grow very slowly and stably. Viral growth spurts are usually not to be expected, especially if the marketing is purely organic. Therefore, you should not be impatient if you do not achieve the desired goals within the first few weeks. It is a slow and steady process.
Create added value
This basic principle should always be kept in mind no matter which project you start. You should always keep in mind the added value that you deliver to others. In this, the readers should also have something from reading the blog. Ultimately, the goal is not to present yourself but to create added value for others.
How do you make money with a blog?
There are many ways to monetize a blog. The methods sometimes also depend on the niche or industry. In addition, the size of the blog and the number of monthly readers are of course also decisive. Blogs are most often monetized in the following ways:
Affiliate marketing
Own products
Google Network Partner Ads
Sponsored Posts
How much money can you make with a blog?
It is impossible to answer this question across the board. Some blogs are started and operated as a hobby. In the process, an interesting income builds up over the months that you could theoretically live on. Through targeted search engine optimization, high-quality content and the creation of their own (digital) products and other affiliate marketers, some bloggers earn 5-6 amounts per month. The spectrum is wide and depends on knowledge, commitment, know-how and the niche.
Create / Start Blog - Equipment [Optional]
A simple computer and a stable internet connection are sufficient to start the blog. However, if you want to get more out of it and improve the content, you should improve it with photos, videos and graphics. This promotes the experience that the reader has and also supports the rankings at Google significantly. Of course, the extent of this production depends on the niche or the topic. But in most cases it is worth buying the following equipment.
Camera
Visual content is becoming more and more important and in times of Instagram, YouTube & Co. especially photos and videos are absolutely in demand. Since the demands have risen very strongly, it is definitely worth buying a camera for this platform and for the blog. You don't have to invest thousands of euros. From 500 $ you can get TOP models in the area of ​​system cameras. These are very practical, since they are not particularly large, but still offer the possibility of changing objectives.
We have been working with the Sony A600 series for a long time and have been absolutely satisfied with the models for years. You hardly get so much quality at such a price from any other manufacturer. In addition, Sony convinces with a wide range of lenses and accessories. The Japanese make excellent cameras and this model is highly recommended for beginners.
Buy on Amazon
Tripod
A tripod can be particularly useful for both photos and videos. The Italian brand Manfrotto has been leading in this area for years and has launched the Manfrotto Traveler, a practical and particularly light tripod for less than $ 100. We have been using Manfrotto tripods for years and can highly recommend them and this model in particular.
In the case of tripods, the quality, weight and stability are crucial. Therefore, you should not immediately pick the cheapest model but invest a few euros more so that you can enjoy it longer.
Buy on Amazon
Smartphone
Buying a good smartphone with a corresponding camera can replace a system camera to a certain extent. Because the current built-in cameras of smartphones such as iPhone XS or Huawei P30 are so high quality and high resolution that they are a serious alternative to most digital cameras up to a certain price.
Experience
As an agency, we have accompanied many blogs and magazines from the start to the complete implementation and also run our own blog with this magazine. Accordingly, we can draw on and speak from years of experience. One thing that struck us most, which is probably the most important factor - is the mind-set.
Anyone who blogs out of passion & conviction will definitely enjoy it in the long term and also be successful with it. Even if the beginning is somewhat uncertain and you don't know many (technical) things, it is worth learning. Also in terms of creating a blog based on WordPress instead of using a blog platform.
Blogging in 2020 and in the future
Blogging will definitely continue to be a growing medium in the future and will continue to gain importance. So the best time to start a blog is now. The earlier you start the better. Because it takes a few weeks and months anyway to gain reach and readers.
In the future, blogs will become more interactive and also focus more on communication. Functions such as live chats & live streams as well as direct integration into various social networks is becoming increasingly important. The content is also becoming more and more multimedia and in the future you will increasingly focus on content such as photos, videos and graphics.
The best way is to orient yourself on big American bloggers because they are usually a few years ahead of us. Especially when it comes to style, technical development and trends, the US bloggers are definitely pioneers.
Conclusion
A blog can be created in different ways. In the meantime, there are some platforms that offer beginners the opportunity to start blogging immediately and free of charge. However, if you want to create your own blog, it is best to use WordPress. On the one hand this is associated with start-up costs but on the other hand it is the best way to grow in the long term.
If you want to start your own blog, apart from the technical implementation, you should definitely consider some basic aspects. Blogging is definitely a long-term affair that only really pays off (sometimes financially) after weeks and months of work. So you should be willing to invest some time and passion in the project blog to have long-term success.
Back