How To Make Thank You Popup With Elementor Popup Builder In Simple Way
In this post, I will show you how to create popup box with elementor popup builder. You can use this popup for thank you message or for any other popup that you want, like subscribe or email signup.
How To Make Thank You Popup With Elementor Popup Builder In Simple Way
In this blog, we will learn how to make thank you popup with elementor popup builder in a simple way. Here I am using the elementor pro version so If you do have not elementor pro so you can download it from here: https://dcreato.com/go/elementor. So, we will learn the full process with a few steps so let's begin:
Create a new popup
Put the popup in form
Customize the popup action
Bottom line
STEP-1 CREATE A NEW POPUP
First, make sure that you install and activate the elementor pro, and also make sure that your form is ready to link with a popup. So, after you are done with this both then hover on the template and you will see a popup option is here, so click on it. If you are gonna creating your first popup then there will be nothing, you can click on the green add new popup button otherwise you can click on the add new button above on the page and give the popup template name and click on create template.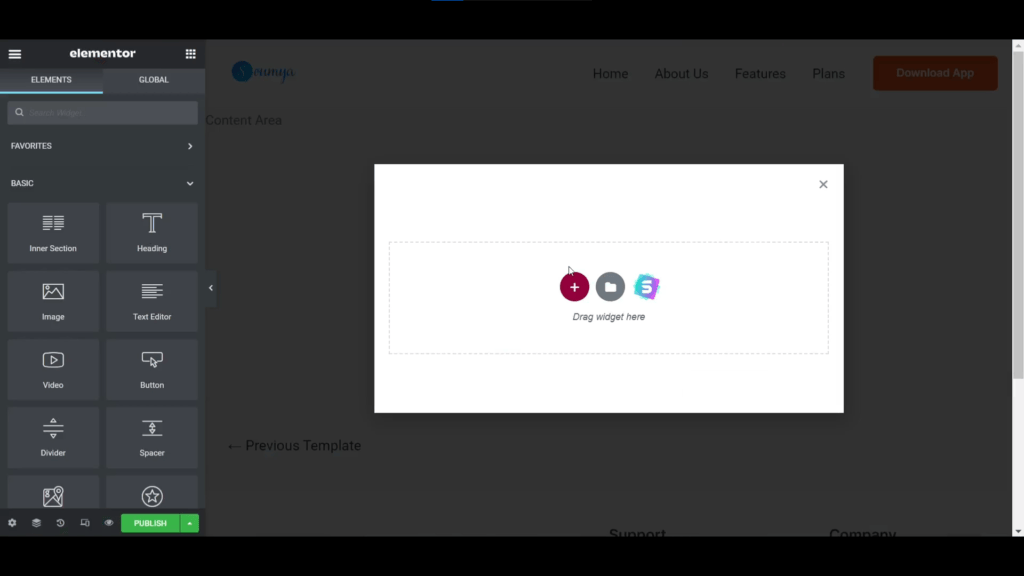 After you click on create a template you will redirect to the elementor editor page and at this time you will see many premade templates that elementor is suggesting you use but we will make our popup from scratch so, that's why close this and you will get a white blank pop up like above the image.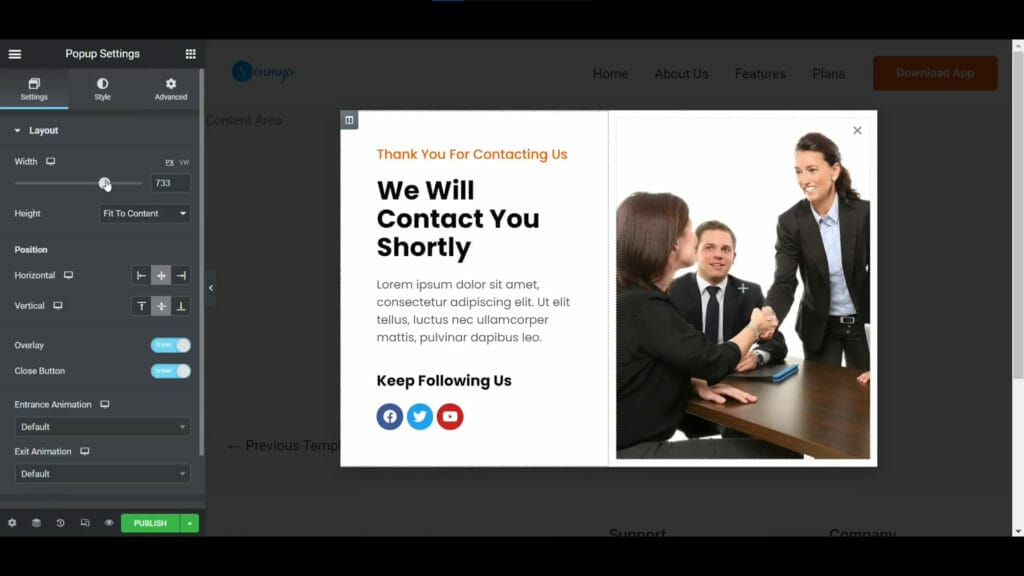 Here as you can see that I have made a popup with social media handles for that users can submit their form and then got a thank you message and then explore the social pages.
So, here I used Poppins font, the image is used in the column background, so, I will suggest you don't use the image widget directly in the column, use the image on the column background image for that there will be no gap between the main section and the image, both will be attached with each other and it will look beautiful.
STEP-2 PUT THE POPUP IN FORM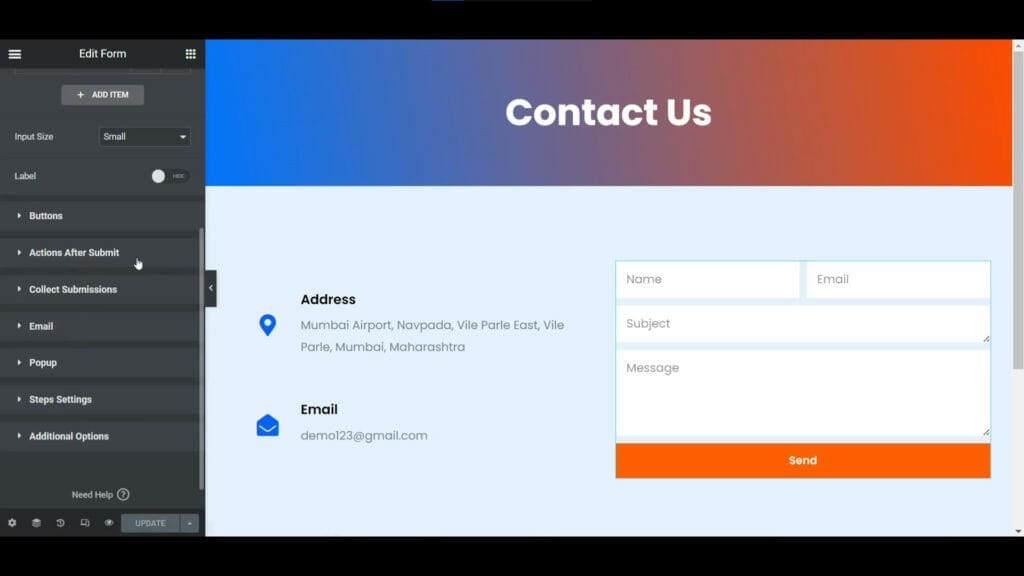 When you're done making the popup then go to the form and scroll down and you will see actions after submitting option, click on that and follow the next steps: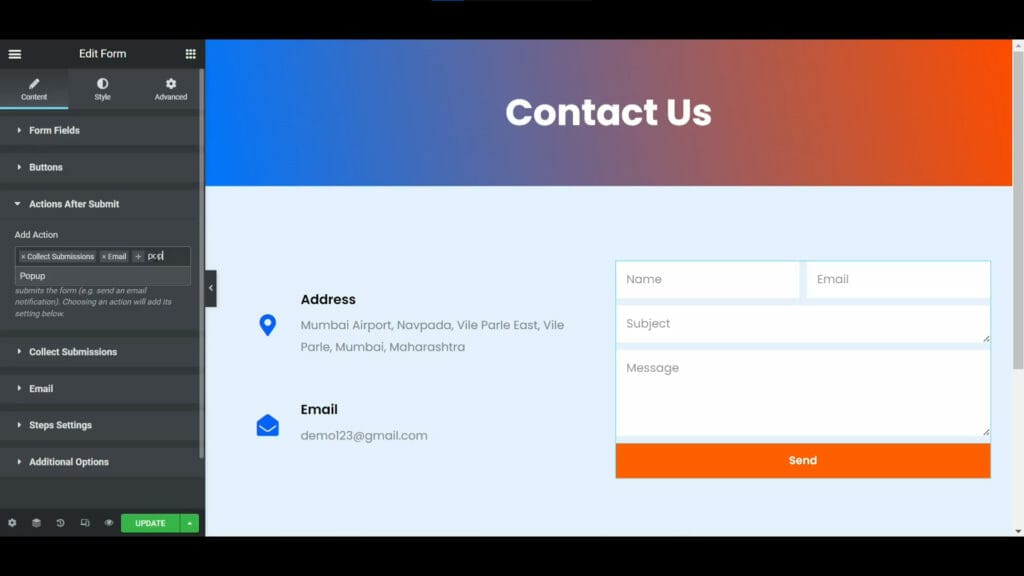 Then you will see the option called add action, now here you have to add popup.
STEP-3 CUSTOMIZE THE POPUP ACTION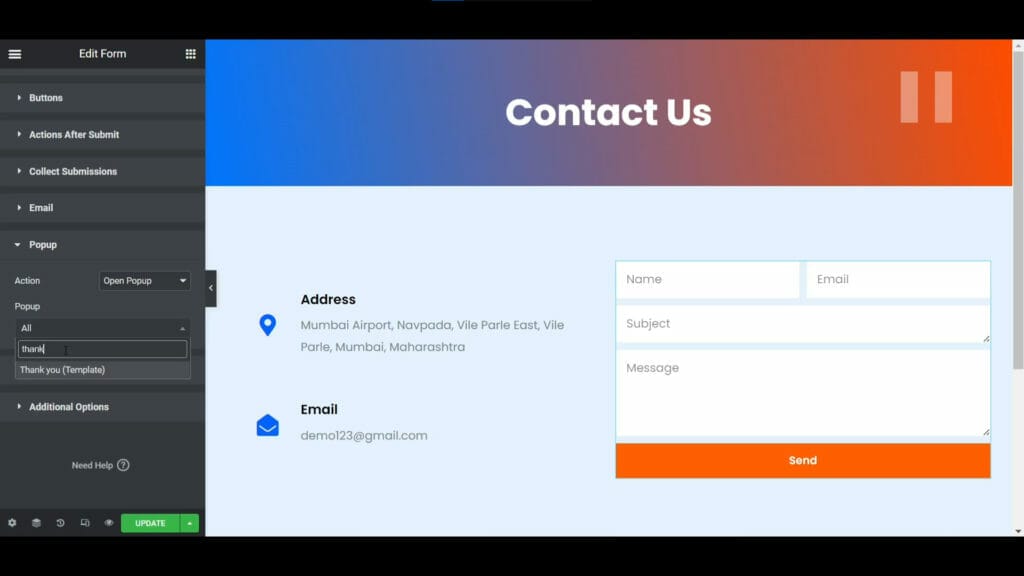 After adding a popup automatically a popup option will available under the email. Expand the option and type the name of the popup template, you will see the name, click upon it to add it here. Now you are almost done. Just click on the green update button to save all the changes and refresh the page again.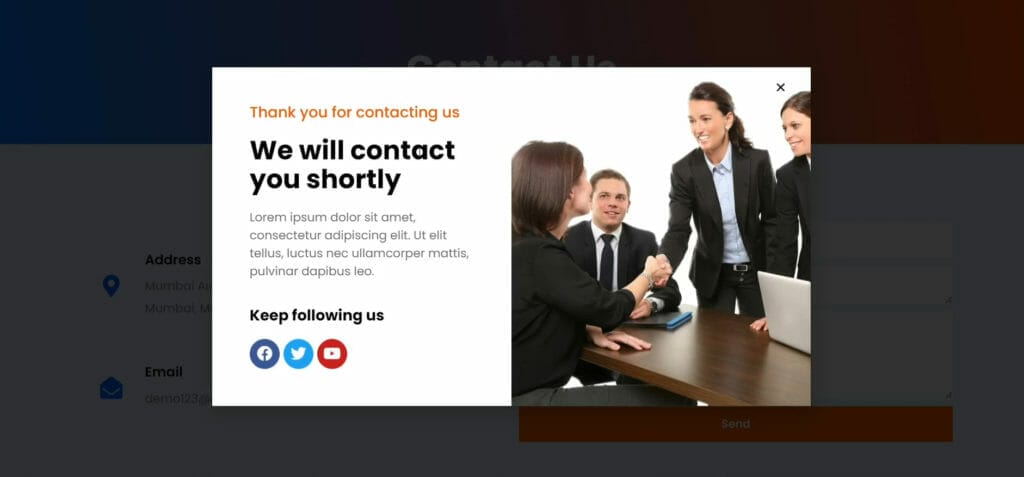 Your popup is ready to use. Fillup the form and click on the submit button, just after you submitted the button the popup will show up on the screen. That's the way how you can make thank you popup with elementor.
BOTTOM LINE
So, in this blog, you have learned how to make thank you popup with elementor popup builder. Elementor is the most popular and powerful page builder that can create amazing creations with your creativity. The most important thing is that WE MADE A VIDEO ON HOW TO MAKE THANK YOU POPUP WITH ELEMENTOR POPUP BUILDER, here's the link, you can watch this you will better understand: https://youtu.be/SvksxzXeZ3k
That's all there is to it! We hope that you've learned something new today and that you'll be able to apply it to your own designs.
If you like it then share this post and if you have any questions or feedback on this blog, please leave them in the comments, we will reply to you shortly!
Back