Great Ways to Make Money with Your Blog in 2020
How to Make Money with Your Blog in 2020 Want to Make Money with Your Blog in 2020? Blogs enjoy great popularity. Not only among readers but of course also among bloggers. For really every topic there is a suitable page, which provides all the in...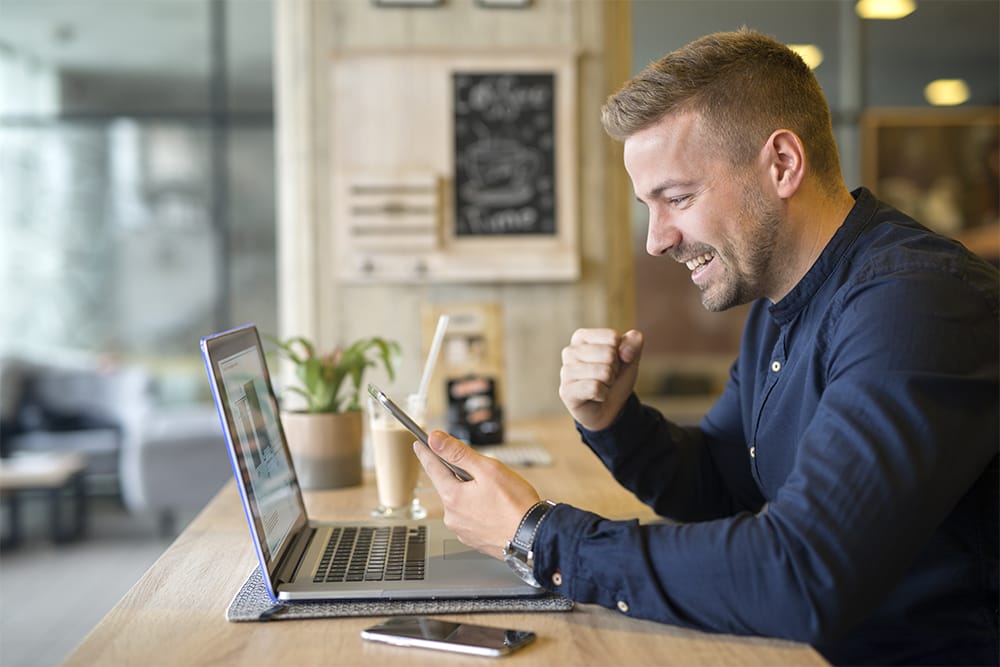 Great Ways to Make Money with Your Blog in 2020
How to Make Money with Your Blog in 2020

Want to Make Money with Your Blog in 2020? Blogs enjoy great popularity. Not only among readers but of course also among bloggers. For really every topic there is a suitable page, which provides all the information, tips, experience reports, and background information.

The question everyone asks is: How can the money be earned with blogs? The invested time and passion should pay off and quite a few people dream of using the blog as an additional - or at some point sole - source of income. The good news: It is possible to market the site and earn money with blogs. But it is not easy. We explain what possibilities options here...
Click Here if you Want to Start a blog in India.

Earning money with blogs: normality for a long time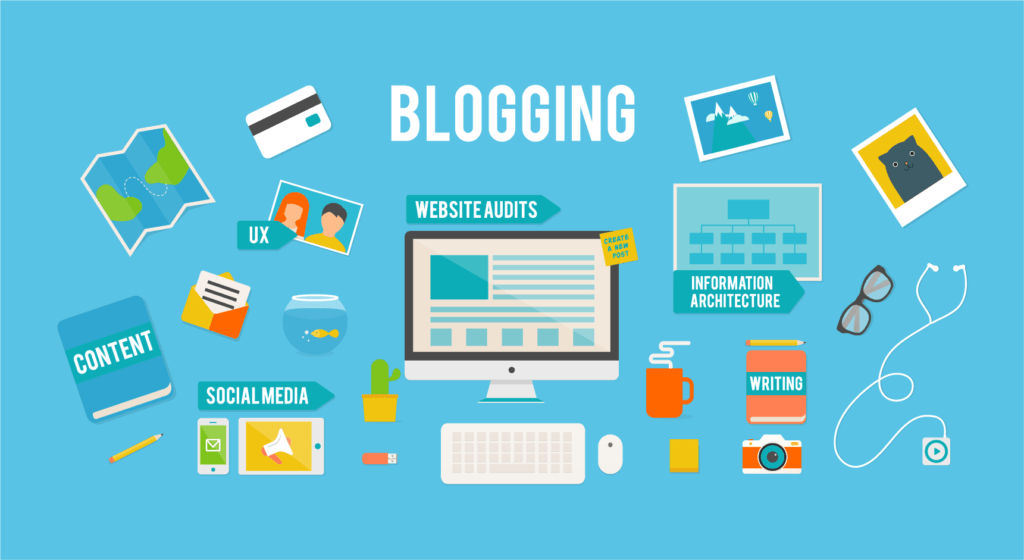 The reputation of blogs has changed a lot in recent years. For a long time it was part of the job for bloggers to be asked: Can you really make money with blogs? or directly Can you even live on it?

Another prejudice, which fortunately has been overcome: Bloggers who make money with their site are not independent and have lost their integrity.

Today, blogging is not only a popular hobby but also the possibility to earn money with your own site. This is not a disgrace, but completely legitimate. If you put a lot of time and energy into creating your blog, you can certainly hope that the work will bear fruit.

Some bloggers hope to earn a passive income with their own content. So in the future to earn money continuously with little work. Others are working towards earning enough money with their blog to be able to make a living and become self-employed.

Two quite realistic possibilities - if you are passionate about it and know the different ways to earn money with blogs.

Every blog also has costs
Recognition, feedback and pats on the back are nice praise for the efforts to build your own blog - only you can't live on it. Not only further expenses, but also the blog itself wants to be financed.

People tend to forget that there is no such thing as a free blog for nothing.

Servers must be rented.
Content must be created, revised and updated.
Photos have to be bought.
The software has to be paid and maintained.
The authors have to be paid.
All these costs have to be covered. If you don't earn money with your blog, you invest time and energy as well as cash to keep the site up and running.
Requirements: 3 ingredients for lucrative blogs
Before you can earn money with blogs and build up an income, there is unfortunately also bad news: Not every topic, not every niche and not every blog is suitable for this.

For some aspiring bloggers, it can, therefore, remain a dream to earn enough money with their website. There are three main requirements and ingredients that make a blog commercially interesting and lucrative.

A clear theme, a lucrative target group
All blogs that are commercially successful operate in a thematic niche. Sometimes bigger, sometimes smaller. But they have a clearly delineated thematic area. Like the Career Bible. This is the only way for bloggers to have a clearly defined target group and readership. And only this can be marketed through advertising.

And then there's that: ...there isn't a lucrative advertising market for every topic. Political blogs, for example, have a hard time - in contrast to fashion or technology blogs. So if you really want to market your blog and earn money with it, you should ask yourself soberly: Which industry has any interest in reaching my group of readers? If they don't exist, all efforts will be in vain.

1000 readers per day
The main source of income for most blogs is advertising - more on this later. But all this only works if you have a certain number of readers. With less than 1000 readers per day, an advertising-financed blog is financially rather uninteresting. Sure, there are alternative sources of income: affiliates, digital products like eBooks or webinars. But the more reach you have, the better they sell. With advertising alone (which is usually the beginning) and with around 1000 readers per day, you can hardly make more than 100 euros a month. Nobody will be able to live on that. But this is only possible from 10,000 or 20,000 readers per day. And that has to be earned with a lot of passion, commitment and stamina.

It usually takes years to build such a readership. And there is never a guarantee. That's why everyone who wants to earn money with their blog has to ask themselves: How much time can I invest at all - and is it just a hobby or should it become my job? After all, making money with blogs also means making them more professional. This is then no longer a hobby, but at least a sideline job: advertisers are demanding a higher reach, readers want fresh content every day. You have to be able and want to meet this challenge.

A large, strong network.
The third point is perhaps the biggest obstacle in Germany. While in the USA, for example, many blogs network and support each other, German bloggers link each other less and less often. Competition and envy lead to everyone focusing only on themselves.

Especially when it comes to thematic proximity and similarity, nobody wants to point to other blogs of the competition. Mistakes! First: If the blog is really cooler, better, more popular, readers will find it at some point anyway. Second: If you are stingy with links, you will be linked less often and stay small. Conversely, it becomes a shoe in the shoe: Articles that you think are worth reading can and should be licked and shared, linked and quoted (quote - don't copy and steal 1:1!). This not only brings attention and new friends: readers also find this service interesting. Instead of tediously surfing the web themselves to search for the fillet pieces, they will find them on your site.

Earn money with blogs: Ways of marketing
If you want to earn money with blogs, there are several ways to do so. In practice, you need to look at which options are particularly interesting and profitable for you - for most blogs, it comes down to a combination of different marketing options to make money and increase sales.

In the following, we will introduce you to the ways in which you can make money with blogs:

Banner advertising on the homepage
One of the best-known ways to make money with blogs is banner advertising. An advertising banner is displayed on the page, for which you as the site operator receive money - when it is clicked on or when readers are shown it when they call up the page.

Banner advertising is only worthwhile when there are large numbers of visitors to the site, because sales are very low. However, a large number of readers can make it a quite lucrative way.

Those who know their way around or want to invest the time can market advertising themselves. There are, however, numerous blog marketers who can take over this service (of course for an appropriate fee).

Google AdSense
Google AdSense also falls within the scope of advertising on your blog. Advantages are the easy handling and automatic adjustment of the advertising content.

After you have integrated Google AdSense into your site, advertisements are generated and placed independently at the designated places. With each call of your blog, you earn money. As with banner advertising, this is all the more worthwhile the higher the number of visitors.

Affiliate links
Affiliate links or affiliate programs are defined as the possibility to participate in sales of other websites through commission. Sounds complicated, but it is very simple. A simple example: A tech blog writes about a new laptop. In the article an affiliate link is built into the article, through which the computer can be bought from a shop.

If readers use this link to buy the product, you as the blog owner receive a commission. The amount varies greatly depending on the product. Sometimes it is only a few percent, in other areas it can be 20, 30 or 50 percent.

Build your own shop
Is there a way you can offer products or services yourself? Then there may be a lucrative opportunity to earn money with the blog. On the other hand, it may involve high expenses: Possible production costs and also the programming of a good and secure shop should not be underestimated.

Also, remember that you can not only sell classic products and goods. Knowledge and expertise can also be offered in the shop. You can - if time permits - offer advice, for example, or provide tips, knowledge and experience in eBooks, PDFs or webinars for an appropriate price.

Payable contents
Especially larger and already better known sites are showing the way: Payment barriers that make content chargeable. This does not go down well with every reader, because many have gotten used to the fact that there is free content on the Internet.

Paid content can, for example, be introduced via a subscription model. For a fixed amount per month, readers can access all content - those who surf the site for free have to be satisfied with the lower offer.

Guest contributions
You can use your writing skills to publish guest posts on other portals, sites and blogs. These are usually not paid directly, but in the long run, you are still doing something for the marketing of your blog.

You increase awareness, make a name for yourself as an expert and can gain new readers to increase your reach. Even unpaid guest contributions pay for themselves in this way to build a successful blog and earn money with it.

Sponsored Posts
If you have already built up a certain amount of reach with your blog and are targeting a specific audience, you can offer sponsored posts. In doing so, you publish contributions from other companies or sites, in which they not only provide content but also advertise their own products.

You flag these on your page to remind readers that they are paid advertising. Depending on your reach, you can achieve good sales through sponsored posts - but don't overdo it, because your readers don't like it either if a large part of the published content consists of advertising.

Donations
Some readers are quite willing to pay a small amount for content - even voluntarily. You can take advantage of this by setting up the possibility to make donations. This works for example via PayPal or providers like Flattr.

In the long run, you cannot live from this, the revenues from donations are probably too small for this. However, it is an additional income and especially at the beginning, when the blog is still small, a good option to earn money at all.

Back