How To Install And Setup DIVI Theme On Wordpress
In this blog, you will learn How To Install And Setup DIVI Theme On Wordpress in an easy way.
How To Install And Setup DIVI Theme On Wordpress
In this blog, you will learn How To Install And Setup DIVI Theme On Wordpress in an easy way. DIVI is a paid theme, there is no free version of divi theme or page builder, so if you want to use it, you must have to buy it. So, if you have not purchased it so you can download it from here:
So, we will learn the process with a few steps so let's begin:
DOWNLOAD THE THEME
SETUP THEME
BOTTOM LINE
STEP-1 DOWNLOAD THE THEME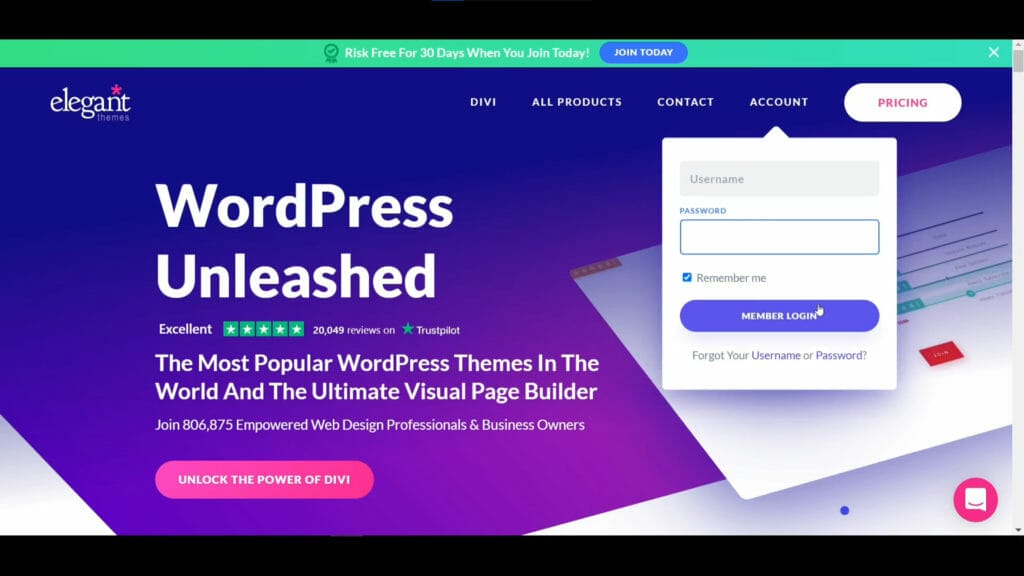 If you have already purchased the divi theme then just go to the Elegant themes website and log in through Username and password. Then you will see two options one is to download DIVI THEME and the other one is to download DIVI PAGE BUILDER. You can download both but here in this blog, I will show only how to install the divi theme. If you don't know what is the difference between the divi theme and the divi page builder, where to use them? then you can comment down below. We will cover this topic.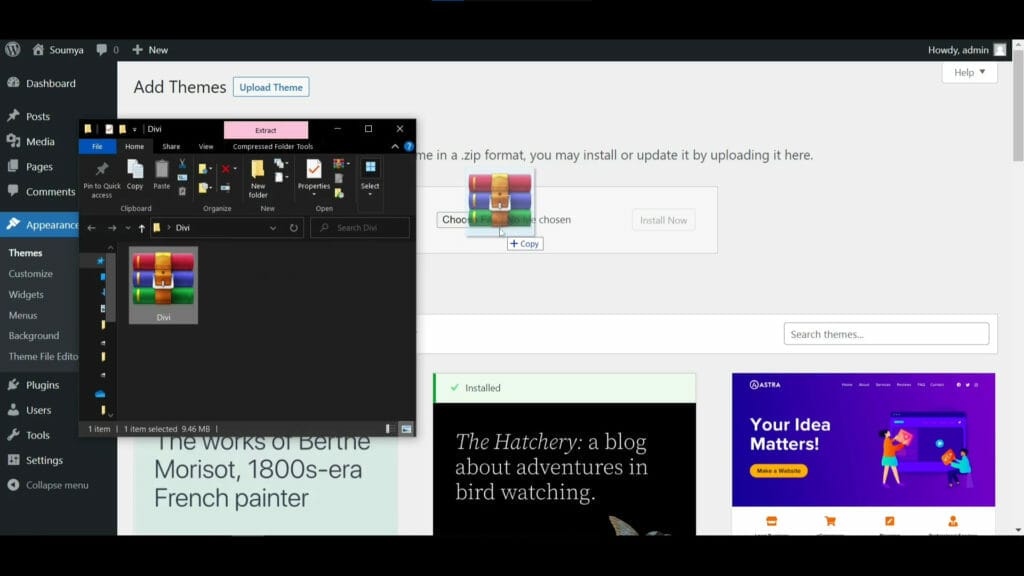 Here I don't wanna log in through username and password, it's a simple process. You will get a lot of tutorials on youtube about this topic. I have already downloaded the divi theme zip file. To upload the divi theme, go to your wordpress dashboard and then appearance and then themes and click on add new. Then click on the upload theme and choose the file or drag and drop the zip file. After unpacking the zip file you will see activate option, just activate the theme.
STEP-2 SETUP THEME
After activating the theme the divi tab will be added to the left side wordpress widget bar. Hover on it then go to the theme options and then go to the Updates tab, where you need to put your username and API Key to activate your divi license to get regular updates. After putting both, click on the save changes button and you will see green check popup, it means that your username and API Key are correct.
After installing the divi theme just for test I created a new page and published it. In the top bar, you can see the Enable Visual Builder is showing, if you click on it, you will redirect to the divi editor page.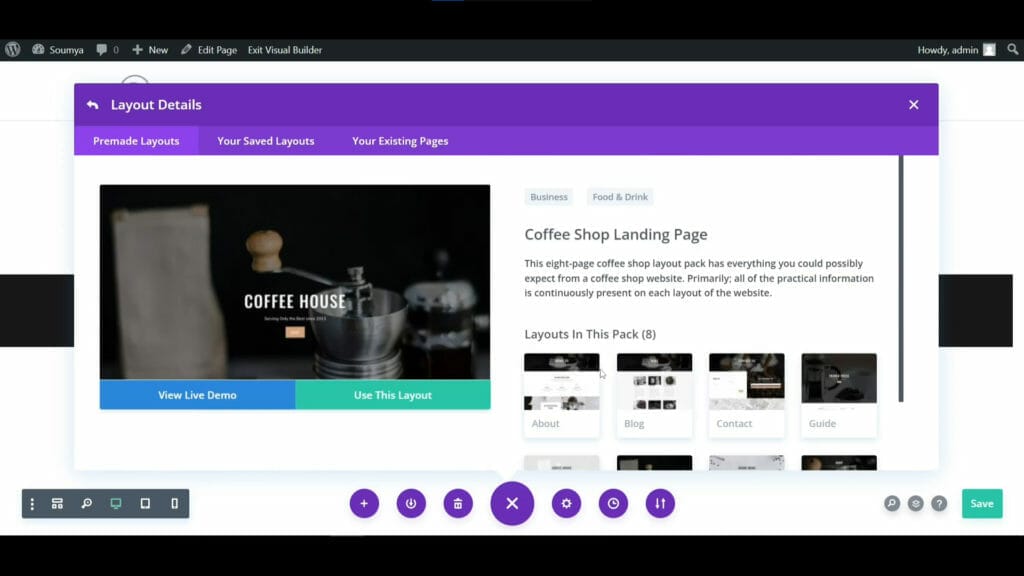 After entering the divi editor page here will see 3 popups. From there I choose the premade layout to use the premade templates of divi. For example, here I have selected the coffee website template and then click on use this layout. Now just wait for seconds to complete the demo installing process. Now you have successfully created your divi website within a few minutes. That's the process of installing and setup the divi theme in a simple way.
BOTTOM LINE
So, here in this blog, you have learned how to install and set up a divi theme on wordpress. Divi is the most popular and powerful page builder to create awesome websites like elementor. Here you will get a lot of premade website templates, and landing page templates which you can use if you don't wanna make your website from scratch.
The most important thing is that WE MADE A VIDEO ON "HOW TO INSTALL AND SETUP DIVI THEME ON WORDPRESS" here's the link, you can watch this you will better understand: https://youtu.be/0nvjF9l0JkU
That's all there is to it! We hope that you've learned something new today. If you like it then share this post and if you have any questions or feedback on this blog, please leave them in the comments, or you can comment on youtube, we will reply to you shortly!
Back