How To Duplicate Or Clone Page In Wordpress Website
In this post, I'll show you how to clone pages on a WordPress website and how to avoid the need for page cloning plugins.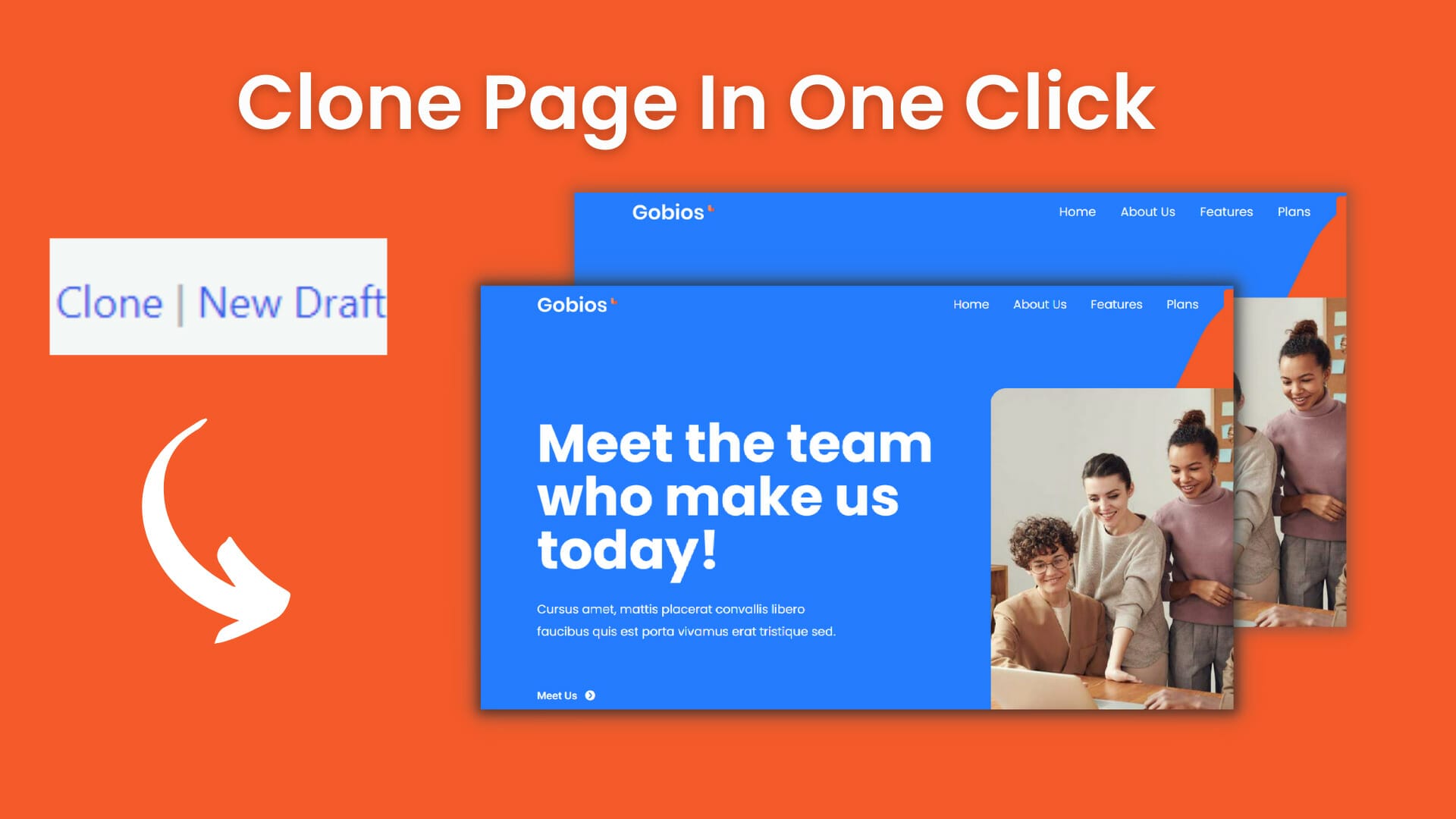 How To Duplicate Or Clone Page In Wordpress Website
In this blog, we will learn how to duplicate or clone pages on a wordpress website. You can do it in any theme, there is no specific theme that you need to do it. Here I am using the elementor free version so you don't need of elementor pro but If you do have not an elementor pro so you can download it from here: https://dcreato.com/go/elementor. So, we will learn the full process with a few steps so let's begin:
Install the plugin
Clone the page
Other features
Bottom line
STEP-1 INSTALL THE PLUGIN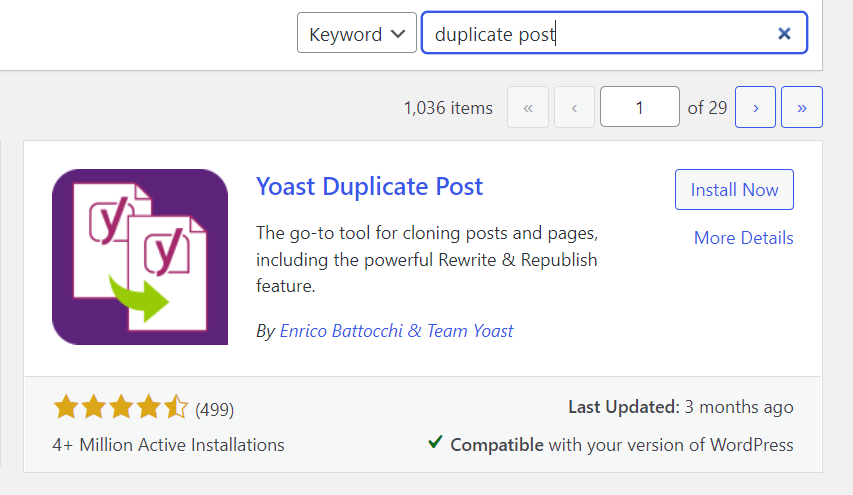 By default, Wordpress doesn't have any options that you can copy or clone or duplicate pages in one click, so you have to install a plugin to do it. So, go to the plugin page and click on the add new to install the new plugin. Here is the plugin you can see above on the images called, Yoast Duplicate Post. So, click on the install now button, and after installing activate the plugin.
STEP-2 CLONE THE PAGE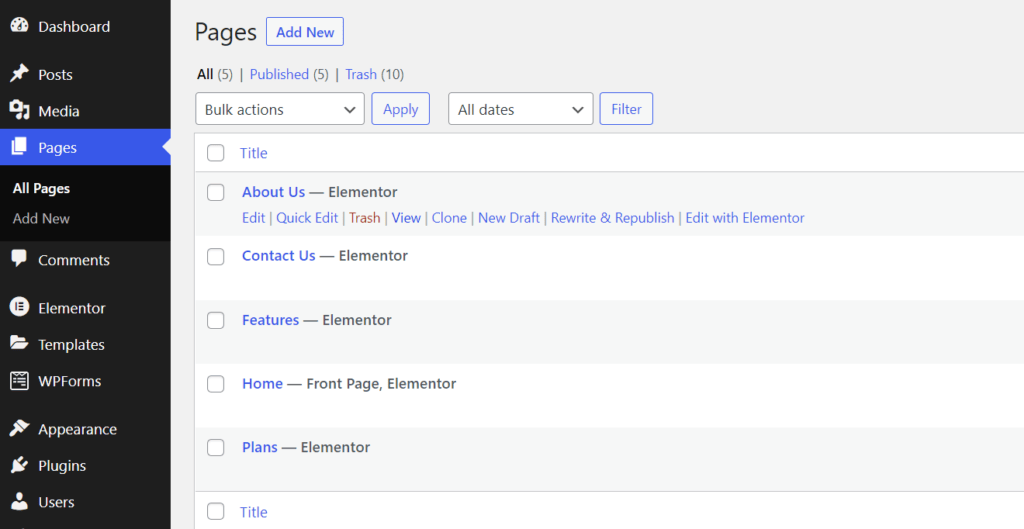 Before installing the plugin here was the options available Edit, Quick Edit, Trash, View, Edit With Elementor. But after installing the plugin you can see that there are three more options added.
So, now if you want to duplicate or clone any page then click on the clone to duplicate. Let's suppose for example I wanna duplicate the about us page and make it the duplicate page to the team member page. So, at first, click on the clone and duplicate the page. Now here are created two pages one is about us and another one is a draft so, click on the edit button on the draft page to edit, delete some sections, customize, and finally published it as a new page.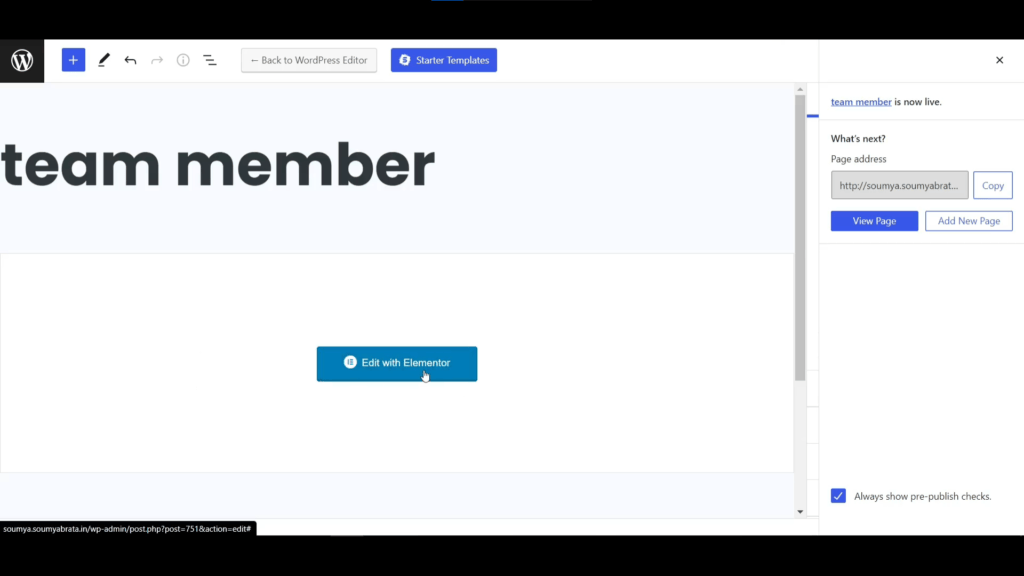 Here I have changed the title and then click on the big elementor button to go to the elementor editor page. Here I have deleted some sections that I don't need on the team member page and added some blocks from the starter template.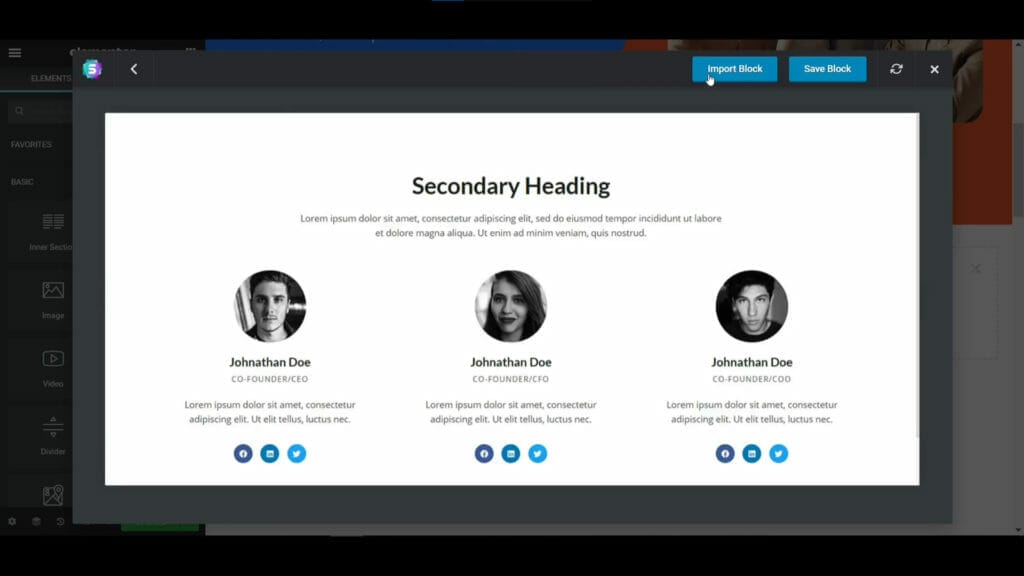 As I wanna make it to the team member page so, here I am selecting team member sections and clicking on the Import block. Here I use the starter template plugin, you can choose any plugin to import blocks or sections. Starter template is a free plugin and popular plugin that's why I use it. So, after doing all of the changes, don't forget to click on the green update button to save all the changes.
STEP-3 OTHER FEATURES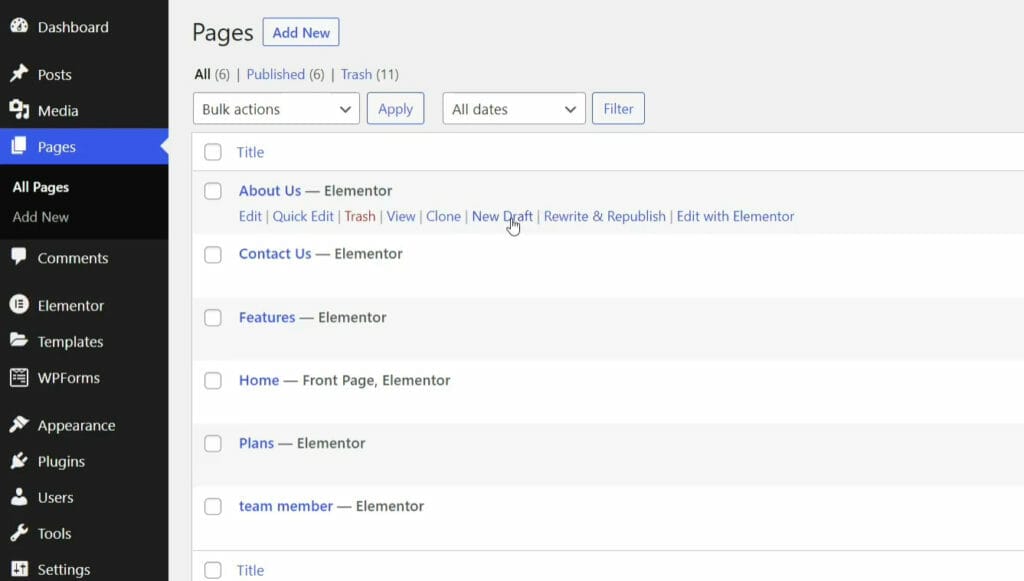 Also, you can check out other features of this plugin like new draft, rewrite, and republish. So, that's the process of how you can duplicate, clone, and copy any pages in a single click.
BOTTOM LINE
So, in this blog, you have learned how to duplicate or clone pages on a wordpress website in elementor. Elementor is the most popular and powerful page builder that can create amazing creations with your creativity. The most important thing is that WE MADE A VIDEO ON HOW TO DUPLICATE OR CLONE PAGES ON WORDPRESS WEBSITE, here's the link, you can watch this you will better understand: https://youtu.be/l1Q-nL8hMDE
That's all there is to it! We hope that you've learned something new today and that you'll be able to apply it to your own website.
If you like it then share this post and if you have any questions or feedback on this blog, please leave them in the comments, we will reply to you shortly!
Back