How To Choose a Perfect Domain Name in 2021
Choosing a domain name can be difficult. You might want to consider these ideas things when choosing your domain name.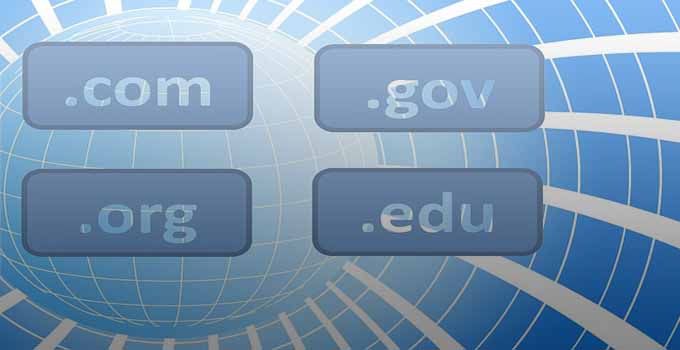 How To Choose a Perfect Domain Name in 2021
A lot of people have been struggling with naming their brands, and we have created a list of tips for choosing the perfect brandable domain name for your business.
Naming your company is not as hard as it seems. The first thing you need to do is come up with an idea for a name that will describe what the company does. You also want a short, catchy name that people can easily say and remember.
And in order for your company's name to stand out from the competition, you should be unique and creative with it.
As you are just starting out with your online presence, you may come across some confusing, technical terms. Even with the amount of information available on the Internet, you may have trouble understanding the meanings of these terms.
The problem is, many tech professionals who write how-to and guides don't bother to explain basic terms because they assume their readers already know the basics.
Fortunately, we can help with tips for choosing a perfect domain name. While you don't need to be a tech to create a website, understanding basic IT terms can give you confidence and help you avoid bad decisions.
WHAT IS A DOMAIN NAME?
A user must enter the domain name of a site in the address bar to access the website. Another way to get to the website is to enter the IP address of the site. An IP address is an identification number that computers use to communicate with each other.
Most IP addresses look like this: 123.567.89.04 It is difficult for normal users to remember a long string of numbers. That's why there are short domain names that are easy to remember.
A domain name consists of two parts: a website name and a top-level domain (TLD).
For example, the domain name "instaraja.com" has ".com" as its TLD. There are different TLDs, each with different uses. Give them enough time to research and decide which TLD is right for them.
WHY ARE DOMAIN NAMES SO IMPORTANT?
Having your own domain name offers several advantages for you as an online entrepreneur. Let's take a look at some of the most important factors that make your business successful.
PERMANENT URL
A domain name is a permanent "address" for your company website on the Internet. There could be many changes in your business over the years, such as a change of web host, a change in brand identity, or a change in marketing strategy, but your domain name will stay the same over the years.
Your customers will always know where to find you on the internet. This makes the domain name a valuable long-term asset.
BRAND RECOGNITION
Without a brandable domain name, it's not only difficult but probably impossible to get noticed in a crowded market. Avoid taking the easy solution and using someone else's domain name (e.g. instaraja.wordpress.com).
There is a risk that the brand that offered you an "online home" may hold you back by stealing your customers' attention. Internet browsers will also find it difficult to remember your domain name. As you can see, a domain name can help or ruin a business.
TRUST AND RELIABILITY
Registering your own domain name is your way of showing your customers that you run a legal business. On other hand, this can ensure a strong corporate image and trust among potential customers.
On the other hand, it is a great opportunity to position your company as a leader in your industry and in the market that should not be underestimated.
Also, it is better for search engine optimization if you have your own domain name with keywords in it. But that doesn't mean you have to find a domain name that exactly matches the search terms you want to be found on.
While such exact matching domain names are no longer as important, it is a good idea to include words in the web address that are relevant and related to your brand.
We will go through the process of choosing the perfect domain name with you. Let's look at what to consider and what to avoid.
HOW TO FIND THE DOMAIN FOR YOUR BLOG
When registering a domain name for your blog/website, keep in mind that it is a long-term decision. You can make any changes to your business over the years, but your domain name will define your business for many years to come.
Your domain name is an important element of your brand identity that your customers and partners will associate with you. This realization makes your decision even more difficult.
Technically, changing your domain name is very easy, but it will have a huge impact on your branding. You will need to develop and promote your blog or website from scratch.
If you already have a familiar website that is consistently attracting traffic, then switching to a new domain is the last thing you should do.
You are destroying all your SEO efforts. Your job is to create a good domain name that will remain relevant and will fit your company over the years.
Simply put as done, right? There are no golden rules that should be followed when choosing a domain name. But here are a few guidelines you may find useful.
USE KEYWORDS.
Your domain name must contain relevant words that describe your company and your products or services. When potential customers look at your domain name, they need to be able to guess what they will find on your website before opening it.
Using keywords in domain names has been a technique that webmasters have been using for years. The idea is to try and rank higher in search engine results pages (SERPs) by using the typed keyword as a domain name.
For example, if you write blogs about flowerhorn fishes or an online shop of automotive wheels, choose a domain name with keywords on it like www.flowerhornfish.com or www.automativewheels.com. A randomly chosen name could drive customers away and cause a drop in "traffic".
CHOOSE A DOMAIN NAME THAT IS EASY TO REMEMBER.
Creating a memorable name is important for any business, but it can be difficult to come up with one. You want something that will stand out, while still being easy to remember and say.
The best way to choose a perfect domain name is by brainstorming ideas with friends or family members who are not involved in your company.
Customers need to be able to remember your domain name. If your domain name is difficult for users to remember, you run the risk of losing a lot of "traffic". It's also more likely that people will pass on a memorable domain name to their friends and colleagues.
CREATE A SHORT DOMAIN NAME.
Your domain name should not be longer than 10 characters. The shorter the name, the easier it is to remember. The problem is that there is no longer any short domain name. You still have to avoid using long domain names, such as www.mywebsiteisaboutflowerhorn.com.
If a user types a long string of characters into the address bar, the chances are higher that they will make a mistake and end up on a random page or none at all.
Your domain name should ideally contain 6 to 14 characters. The less the better. As already mentioned, short domain names are no longer available and some of them are sold at extremely high prices. If you can't find a short URL then you should at least create a brand name.
USE DASHES IF NECESSARY.
It's important to have a good vision and not just pretty eyes. Make sure you create an eye-catching URL for your website so it will be more likely that people can see the domain name in search engine results
Sometimes, when our favorite address is taken by someone else or already has too many words, we may try adding dashes (-) between letters of different words in order to make them stand out from one another on screen because they are easier to read if displayed together.
A dash also improves visual perception of the domain name which makes it seem stronger than having something like www.mydomain.com with hyphens (which is what I currently do). It may even help improve clickthrough rates as well!
Sometimes it can be a good idea to use dashes (-) to separate words in your URL. If "www.mydomain.com" is already taken, then try "www.my-domain". A hyphen can improve the readability and visual perception of your domain name. And you may benefit from it in the search results.
CREATE A NAME THAT IS EASY TO SPELL.
Make sure your target audience has no problem entering your URL in the address bar. It is very important that users enter their domain name correctly the first time. Also, having a URL that is easy to enter can make your brand much easier to recognize.
Do you want a perfect domain name that is easy to pronounce? Do you want one that is pleasant to say? What about one with the meaning behind it? These are all questions you should ask yourself as you pick your new blog or domain name.
It's not an easy task, but there are some tips we can provide for those who would like help.
A good rule of thumb when picking a blog or a perfect domain name is to think of what makes this entity different from the rest and how it will stand out in the crowd.
Think about words that have meaning to them and use their meanings as inspiration for naming your blog or domain.
FOCUS ON YOUR LOCATION.
"Business owners often have a hard time deciding where to focus their attention. Should they work on marketing, new products, customer service? The answer is that you should focus your attention on the domain location in which you are most likely to find customers."
What are some of the best ways for marketers to do this?
-Think about what your customers care about and target messages accordingly.
-Create content related to your company's expertise. -Invest in technology that will allow you and your team members make more informed decisions based off of data analytics.
If your company has a certain city or region as its destination, then you should consider choosing a domain name with your location extension (e.g. buypen.in, buybook.es, buybook.it).
CHOOSE A POPULAR DOMAIN EXTENSION.
We've all been there: you're working on a project, and it's time to choose the domain extension. You have .com, .net, .org, or maybe even your own country-specific extension? What should you do? The truth is that it depends on what kind of business you are in.
If you want to reach a global audience then go with .com; if your target demographic is in one specific country then use the associated country-specific extension (e.g., for Australia: au).
Make sure you use a top-level domain. The most popular top-level domain is definitely ".com". When people hear about a random website, they automatically think of "domainname.com". If the .com domain is already taken, choose .net or .org.
USE YOUR CREATIVITY.
Most one-word domain names are already taken. You can view this as a problem or as a way to stand out from the crowd. Be creative in choosing a domain name as it won't be easy to come up with a new word for your URL. Fortunately, there are several options.
You can choose a domain name that has two words (Facebook), create a phrase (Six Apart), play around with parts of different words (Godaddy), modify a word (Fiverr), add a prefix or suffix (Shopify), or even come up with a whole new word (Oreo).
FEATURES OF A BAD DOMAIN NAME
A bad domain name can have a negative impact on your marketing efforts and make it difficult for potential customers to find you.
In order to create an effective domain, there are a few features that you want to avoid. One way is by making sure the URL has no misspellings and is easy to remember.
Another thing you should keep in mind when naming your domain is choosing something catchy and not generic so people will know what they're getting if they type in your URL.
You also want to avoid using words like "the" or "and" Because this isn't descriptive enough of what the site offers, which means visitors might leave without finding out about all of its benefits.
Broadly speaking, this is what you should avoid if you do not want to choose a domain that:
No special characters like accents or symbols: although they sell them to you, Google does not like these domains.
Contains confusing characters such as hyphens (normal or underscore), numbers, double consonants, etc.
It is not a .com, nor a .net or a .org. .Es domains are only useful if the scope of action is definitely local, today and tomorrow: think of a shop or a restaurant.
It is not easy to remember.
It does not convey any ideas.
It has wrong spelling: avoid abbreviations or the new "spelling" of SMS, unless you are 100% sure that your audience will understand it without problems.
It is an already registered trademark: if you are not the owner or if you do not have an explicit written agreement of this trademark, it is illegal to use a domain with a registered trademark.
If you have something similar right now as a domain for your blog, I sincerely believe that you should consider changing your domain as soon as possible.
IN THREE STEPS, LOOK FOR A DOMAIN NAME:
Very, very relevant.
Different. It is essential that you understand that the success of your project is based on being able to differentiate yourself from others. It is not about being one more in the market, but about being the one that stands out in this niche. If you have not interacted before in the niche and you buy the domain almost on impulse, very quickly, you probably have no idea how to achieve this differentiation.
When in doubt, be very practical, because I know many people who ask me questions using the contact form of the blog. Too many people for my liking.
Here are a few useful generators for domain name ideas
DCreato Brand Name Generator - The blog or domain name you've always wanted for your business? It's here. Use our generator to get a great blog or domain name for your company, or startup in minutes.
Find the perfectdomain name ideas for your business with the Brand Name Generator. With 50,000+ words, you're sure to find a memorable and beautiful name for your company.
InstantDomainSearch.com - Automatically Generates beautiful domain names based on your given keyword.
Shopify.com - A free tool from Shopify that generates smart domain names.
Namemesh.com - Enter a keyword and this tool will give you a long list of assigned and free domain names.
Namecheap.com - Best Domain Registrar in the market currently and it will let you know the availability of the domain names.
HOW TO CHECK AVAILABILITY
Did you find the perfect domain for your needs? Fine, but you may get excited too soon. You have to find out now. whether you can use the name for your social media accounts. Also, make sure that the chosen URL is not being used by another brand.
If you want to build a strong brand, your official website and social media pages need to have the same name. It's a surefire way to make your brand more memorable and recognizable.
It also makes it easier for your potential customers to find your company on different platforms.
Avoid domain names that are already registered as trademarks to avoid copyright infringement.
WHERE TO REGISTER YOUR NEW DOMAIN NAME
You probably know that NameCheap is the number one choice for people looking to register a new domain. More than 11 million users have trusted this platform with more than 10 million Domains.
From my personal experience, they have the cheapest domain renewal prices.
NameCheap is an easy-to-use platform that has held its own. With NameCheap, you can register your domain, transfer a domain, get a privacy package to protect your personal data, and more.
HOW TO REGISTER A DOMAIN NAME
When you've found the best Domain name for your website, hurry up and save the domain name before someone else does.
STEP 1: CHOOSE A REGISTRAR.
There are a great many domain name registrars to choose from these days. If you can't make up your mind, try asking friends or coworkers for recommendations.
It may very well be that they have good suggestions and are already using a platform that has great prices and great customer service.
Avoid using unknown or new registrars you don't know about. Rather trust reliable companies like Namecheap with a good reputation. You can't take any chances when it comes to Domain names.
STEP 2: REGISTERING THE DOMAIN NAME.
Just visit namecheap.com in your browser.
Enter the domain name and click add to cart.
Click the cart icon and click checkout.
Click Confirm Order. It will ask you to create an account.
Create an Account using your details and Choose your preferred payment method.
It has Card, Paypal, and cryptocurrency options.
Checkout with your preferred method and when you return after payment, it will confirm the order.
Congrats, Now the domain is Yours.
The next step is to create a website for your new domain.
MEANINGS, PURPOSES, AND USES OF DOMAIN EXTENSIONS
Are you familiar with all the domain extensions? What do they mean and how to use them correctly?
Despite the fact that .com is the most commonly preferred extension as people usually enter XXX.com when they search for a particular domain name, there are still many others (like .net, .info, .biz, etc) which you can use and exploit profitably.
Right below I show you some of the most commonly used domain extensions. They should give you some ideas on what kind of domain extensions you should choose according to the nature of your business model..
biz ('business') — For business websites.
.com ('commercial') — Basically for any type of website but not suitable for non-commercial nature. #1 choice for most webmasters.
.info ('information') — For websites full of resources and information. 4th most popular domain name extension.
.jobs — Mainly used in the human resource industry.
.mobi ('mobile') — Either for mobile products and services or for easy viewing of your websites on mobile devices.
.name — More appropriate for personal websites.
.net ('network') — For any online operations. 2nd most popular extension.
.org ('organization') — Primarily used by non-profit organizations or trade associations. But nowadays more .org owners are making their websites as commercialized as a business website. 3rd most popular.
.ws ('website') — For any type of website. No restriction. But avoid using this as most people find .ws odd.
To appear professional, .com, .net, .biz work better. If your website contains local information, services, etc, or more to the point, you're targeting locally, then a local country-code domain name extension will suit you better. Local extension usually costs more because of its specialized and localized presence.
.ag — Country code for Antigua and Barbuda. Sometimes used for agricultural sites.
.com.ag, .net.ag and .org.ag are also available.
.am — Country code for Armenia. But often used for AM radio stations.
.at — Country code for Austria..be — Country code for Belgium.
.ca — Country code for Canada.
.cc — Country code for Cocos (Keeling) Islands.
.cn — Country code for China.
.com.cn, .net.cn, .org.cn are also available.
.co.nz — nz is the Country code for New Zealand. The .co portion means it's for commercial purposes. Similar to .com extension.
.net.nz and .org.nz are also available.
.co.uk — uk is the country code for United Kingdom. The .co portion means it's for commercial purposes. .me.uk and .org.uk are also available. The .me portion of the extension indicates the domain name is for an individual.
.de — Country code for Germany.
.eu — Country code for European Union.
.fm — Country code for the Federated States of Micronesia but it's often used for FM radio stations or Internet radio stations.
.gs — Country code for South Georgia and the South Sandwich Islands.
.jp — Country code for Japan..me — Country code for Montenegro.
.ms — Country code for Montserrat.
.my — Country code for Malaysia.
.nu — Country code for Niue.
.sg — Country code for Singapore.
.tc — Country code for Turks and Caicos Islands.
.tv — Country Code for Tuvalu but it's commonly used for the television / entertainment industry purposes.
.tw — Country code for Taiwan. .com.tw, .org.tw, .idv.tw are also available. The .idv.tw extension stands for Taiwan / Individual.
.us — Country code for United States.
.vg — Country code for the British Virgin Islands.
Registering your domain with a specific extension emits a different online presence to web surfers.
For example, yoursite.com is a generic domain but yoursite.biz will straightaway tell your audience that you're doing business. However, there are no hard and fast rules on which one you should use. Basically, it's all up to you.
CONCLUSION
I will recap some important points we saw above,
Try to add keywords in your domain.
If it's a brand domain, then add your brand name in it.
Make sure the domain name is not already trademark registered.
Check-in social media, whether the chosen name already has any accounts.
Avoid numbers and symbols in the domain name.
If the exact two-word domain is not available, then use '-' between the domain name.
.com extension is first priority.
The country extension is the second priority.
Don't register the domain in any unknown registrars.
I hope this post helps you in buying a domain name. If you have any doubts regarding this, just comment below.
FAQ's
How do I choose a good domain name?
Choosing a good domain name is important for the success of your business. It can be difficult to choose a good one, but here are some things to take into consideration when choosing your domain name.
One of the most important aspects of choosing a domain name is making sure that it is easy to spell and remember. This ensures that you will get as much traffic as possible from people who have never heard of your website before.
Choosing a catchy domain name is often more important than picking out something unique or clever. A catchy domain name can go viral if it's clever, which means you might even end up with an entire community built around your site or company because of this decision!
How do I choose a good domain name for SEO?
Choosing a domain name that is catchy, easy to remember, and provides a description of your site is key to SEO.
Choosing an appropriate domain name can be difficult, there are many things you need to take into account when choosing one. First of all, you need to understand the function of the domain name for SEO. A good domain name should include keywords that are relevant for the type of website it will represent and be easy to remember. It should also describe what the website is about or its main goal.
How do I create a catchy domain name?
A catchy domain name is one of the first things that people notice when they come to your website. It is important for your business to have an attention-grabbing and memorable domain name to make it easier for people to remember you.
Choosing a domain name can be difficult and time-consuming, but there are some steps that you can take to make it easier on yourself. Here are the best practices for coming up with a catchy domain name:
1) Pick an easy-to-remember word in your niche
2) Put something unique about your brand on it
3) Use short words in the domain name
4) Try using search terms related to your business or industry
Back