A2 Hosting Complete Review - 2022
A2 Hosting Complete Review - 2022 Web Hosting: The Legs on Which the Internet Stands Web hosting is a service that facilitates organizations and individuals who wish to post websites or web pages to the internet. A web host by extens...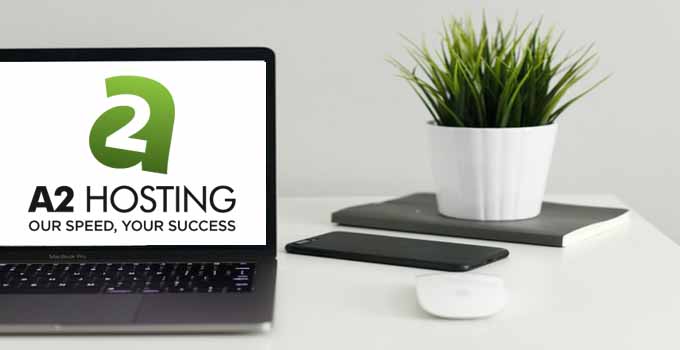 A2 Hosting Complete Review - 2022
Web Hosting: The Legs on Which the Internet Stands
Web hosting is a service that facilitates organizations and individuals who wish to post websites or web pages to the internet. A web host by extension is a provider who facilitates this. Web hosts possess the requisite technologies and services that allow the website or web page to be viewed via the internet. Therefore every website has a web host or web hosting service provider. The websites are essentially stored (or hosted) on special computers. These computers are known as servers.
If an individual wish to view your website he or she simply types in the established website address into his or her browser or follows your highlighted link. The individual's computer then connects to your server, which then delivers the contents of your website or web page to his or her browser.
Web hosting companies facilitate individuals and organizations by allowing them to own a domain in order to host with them. You can look at this concept like virtual real estate. The domain is required to host with the subject web hosting company. If the individual or organization does not have a pre-established domain name, then the web hosting company will help in the purchase of said domain name.
When considering a web hosting company, there are three main functions that the ideal company should have or facilitate.
Email Accounts
Earlier we mentioned the fact that a domain name is essential to the hosting of an individual or organization's website or web page. With the domain name and email account features that the web host provides, it is possible to create domain email accounts. These help in the communication process as a company for example may wish to place a 'Contact Us' option on their web page or website. These options are very necessary as we exist in a customer centric capitalist environment.
FTP (File Transfer Protocol) Access
As the name suggests, the File Transfer Protocol (FTP) facilitates the transfer of files between a server and a client on a computer network. With the FTP, you are able to remotely upload your files from your computer to your web server. In essence, you make changes to your website through the internet.
WordPress Support
WordPress is a website creation tool. It stands at the apex of the market in its field, being the most widely used online website creation tool. It is adept at blogging and website content management. Therefore it is a convenient tool for the creation and overall management of any website held in your server. A web hosting provider will usually indicate whether or not their plans are compatible with WordPress, often highlighting the technical requirements for the tool.
A2 Hosting is one of these web hosting companies. It stands at the pinnacle of web hosting services in the market often cited in top ten and even top five lists when ranking web hosting companies. But does it live up to the hype? Does A2 Hosting provide an effective web hosting service that not only facilitates the three aforementioned standard requirements, but exceeds by providing even more ease of life features? This is a review of the web hosting company A2 Hosting.
The short answer is, yes. If you are looking for a great hosting service for your business (something that can be a stressful and time-consuming task, especially if you don't have any knowledge on the topic) you can do a lot worse than this web hosting company. A2 Hosting is one of a number of companies that can provide this service for you.
What is A2 Hosting?
A2 Hosting is a company that offers web hosting services for websites. They provide the server and the technology necessary to put webpages up and make them accessible to the public. If you don't have your own server, it is necessary to hire the services from a company such as A2 Hosting. They have existed for almost 20 years, since 2001. In that time their services have grown and developed alongside the internet so that they consistently offered services that aligned with the needs of customers. They are an independently-owned company, and they continue to grow. Today, they have data centers in different areas across the world, in order to cater to the growing demand of their customers.
They are fully equipped to handle small hobby websites, and then those on the other end of the spectrum with thousands of visits per day.
They boast very strong claims with their services
One of the main draws to A2 Hosting is that they claim to offer hosting services that are up to 20 times faster. Their Turbo Server is what allows them to provide such excellent speeds compared to the competition.
It should be noted that there are a number of positive reviews online praising the speed of A2 Hosting. Regardless of whether it consistently matches up to their claims or not, clients are clearly happy. Despite the fact that A2 Hosting is a relatively unknown hosting provider, they are still managing to carve out a niche for themselves as a very speedy provider. This sets them apart from the competition, and can only help as they grow and develop. A2 Hosting also doesn't reserve its fastest servers for the most expensive packages, something which a lot of clients appreciate. It's possible to use the Turbo Server without paying the premium price (although of course, it comes as part of those packages as well). This is relatively unheard of with hosting services, so it makes a nice change for those who can't afford or don't need the expensive packages. Their other plans that don't involve the Turbo Server are also relatively fast, so you won't be disappointed no matter what option you go with.
A2 Hosting offer free migration services with their plans
If your website is already hosted through a different server provider but you are unhappy, you can always make the change. The migration process can be risky and difficult, but only for the untrained individual. Professional companies such as A2 Hosting can take all of the risks out of this process by creating backups of everything, and working swiftly to ensure as little downtime as possible. These services mean that you no longer have to feel trapped by a hosting company that just doesn't provide the quality of services you deserve, or perhaps you might have outgrown.
This service is totally free and comes as part of all of their hosting plans.
Overview of the Options (Plans) Available on A2 Hosting
Like many other platforms of a similar nature, A2 Hosting divides its options into specially tiered plans. These serve to address the concept of individuality by aiming to provide an option for each individual or organization with said individual's budget and preferences in mind.
This is considered an entry level plan with the least amount of features. However it does give an individual or organization a generous taste of the efficiency of the web hosting platform. For approximately $4 monthly (introductory price) you get:-
One website hosted
Unlimited storage and transfer (SSD)
Up to twenty five email accounts can be generated
Free SSL certificate
Seamless and easy to use cPanel control panel
Free and easy website migration (providing cPanel credentials are available)
Anytime money back guarantee
Arguably the most popular option on the web hosting platform, the 'Swift' plan gives you more options than the less expensive variant for a little more. Priced at an average of $5 monthly (introductory price,) you get:-
Unlimited websites hosted
Unlimited storage and transfer (SSD)
Unlimited email accounts can be generated
Free SSL certificate
Seamless and easy to use cPanel control panel
Free and easy website migration (providing cPanel credentials are available)
Anytime money back guarantee
Automatic backups are free
This one is the most expensive variant of the web hosting platform and offers the full suite of options provided by them. It is an attractive feature for those who are looking for a more premium experience. Priced at approximately $10, the 'Turbo' plan offers:-
Unlimited websites hosted
Unlimited storage and transfer (SSD)
Unlimited email accounts can be generated
Free SSL certificate
Seamless and easy to use cPanel control panel
Free and easy website migration (providing cPanel credentials are available)
Anytime money back guarantee
Automatic backups are free
Turbo enhancements (up to twenty times faster)
24/7 customer service
Customer service is a necessary aspect of any hosting provider. Whether you have an issue or just a query, they should be accessible. A2 Hosting boasts a 24/7 customer service support team, called the Guru Crew. They are advertised as being available all day, 365 days a year. By all accounts, A2 Hosting customers do have positive things to say about their customer service. There are numerous reports that their customer service responses really are as fast as they claim, and that their clients are well taken care of in this regard.
They offer 99.9% uptime
Another one of their claims is that their servers experience 99.9% uptime - only 0.1% for your site. Other reviews suggest that their uptime is actually slightly lower than this (99.93%). For some, this difference might be negligible, but for others, it might be significant. Downtime can affect traffic, and it can prevent sales, which can sometimes be critically damaging for a business.
Regardless of the validity of their specific statements, they do still have a pretty low downtime, and no hosting site can guarantee 100% uptime anyway. If one of your main concerns is excessive downtime, then A2 Hosting is a great way to combat that. This also goes hand-in-hand with their excellent customer service - as soon as you have a problem, you can communicate with someone from their team, who can promptly begin work on a fix for you.
They are an eco-friendly brand
This is a brand that strives to be environmentally friendly. Fast servers like the ones used by A2 Hosting require significant amounts of energy, and this is hurting the planet in the long run, and they acknowledge this. A2 Hosting aims to reduce as much of their carbon footprint as possible through a diverse range of methods. Their main office is located in Ann Arbor, a city known for its dedication to conservation and research into future methods. A2 Hosting aims to recycle and reuse as much old hardware as possible, and allowing some staff to telecommute, to reduce transport emissions. The company is also a partner of carbonfund.org, an NGO that aims to reduce the effects of climate change.
As a conscious business owner, you get to make a choice with your dollars and business. By choosing A2 Hosting, who are vocal in their support of environmental awareness, you too would be taking a step to support the cause in another way.
They offer excellent security that doesn't compromise speed
A2 Hosting offers a comprehensive security package with all of their hosting plans so that your website is free of any attacks. They call this HackScan, and it is designed to prevent malicious attacks before they can get anywhere close to your site. This is a constant scanning service that operates all the time, checking for malware. Not only are their safety measures comprehensive, but the organization has gone to great lengths to ensure that it does not slow down your site in any way.
If the unthinkable happens and your site does get hacked, A2 Hosting is available to minimize the damage as much as possible. Contact their customer service team, who will swiftly begin the process of trying to secure it again.
Pros for switching to A2 Hosting
Free migration services
Fast servers
Very high uptime
Swift and efficient customer service
Range of plans to suit all needs
Free Migration Services
Regardless of the plan you purchase, there is some aspect of free site migration. This ranges from one to twenty five. A2 Hosting will facilitate the migration of your website to their servers. It is as simple as reaching out to their customer service department. Once you have your cPanel account details, migration is an easy process.
However as stated before there is a catch. This catch comes in the form of a tier structure as it relates to the number of sites that you can migrate free of cost. However this is always categorically stated in the 'Terms and Conditions.'
Fast Servers
A2 Hosting in their marketing efforts places a heavy emphasis on speed, and rightly so. Even the names of some of the plans that are offered have some correlation to speed.
Testers have literally called the hosting companies servers 'the fastest' that they have ever used. This touted speed is earned. If one is looking for a web host company and speed is their main concern, then we suggest that they stop looking right now and sign up with A2 Hosting.
Very High Uptime
This web hosting company has an average uptime of 99.93% (average measured between December 2017 to December 2019.) This of course is testament to reliability. Any individual or organization will be assured of always being able to reach clients via the internet when they invest in this stellar web hosting platform.
Swift and Efficient Customer Service
A2 Hosting has enjoyed the praise of having one of the best customer service systems among the web hosting companies. There are a variety of options in this regard geared towards your individual needs. If you prefer to read about a particular issue or process, there are hundreds of articles provided by the web hosting company to suit your needs. However, if you wish to speak to a human the company provides a 24/7 customer support platform that is quite efficient. After connecting via telephone, the average wait time for speaking to a customer service representative is five minutes. These customer service representatives are incredibly knowledgeable. They are able to walk you through virtually any process or solve almost any problem as it relates to the platform.
Range of Plans to Suit all Needs
This web hosting platform arguably has a plan for every individual on any budget. The plans are all competitively priced, giving each individual or organization a robust selection of tiered choices as it relates to them individually. Attractive plan names like 'Turbo' or 'Swift' speak to a level of quality that you will receive regardless of your choice. There is no discrimination when it comes to quality.
Cons for switching to A2 Hosting
Uptime has slipped over time
While the initial sign up rates are competitive, renewal rates are significantly higher.
Least expensive plans have a myriad of restrictions.
Uptime has Slipped OverTime
It is indeed true that this web hosting platform is indeed the fastest in the market, however speed means nothing if the information cannot be transmitted due to a website being down. This is a critical component. While the uptime of this web hosting platform stood at a stellar 99.93%, over the last twenty four months we have seen it fall to as low as 99.83%. This represents approximately half an hour of downtime.
Every business knows the impact that time has on its profit. While a half an hour may not seem like a big deal, it can have a significant impact on not only customer opinion, but ultimately profit. We are after all living in a customer centric marketing era, where the availability of options is a driving force in a customer's decision. Every minute spent offline is a minute that you are potentially not making a profit.
Average Uptime Percentages for Period December 2018 to November 2019
December 2018 - 100%
January 2019 - 99.98%
February 2019 - 99.94%
March 2019 - 99.83%
April 2019 - 99.99%
May 2019 - 99.98%
June 2019 - 99.70%
July 2019 - 99.85%
August 2019 - 99.95%
September 2019 - 99.99%
October 2019 - 99.99%
November 2019 - 100%
Web hosting is a fickle mistress and time is of paramount importance. Every second that your website is online is a potential second that can impact your profit or viewership (depending on your content and purpose.)
High Renewal Rates
While A2 Hosting is not the only web hosting company that pulls this stunt, it is enough to warrant attention. We mentioned earlier that the web hosting platform has multiple plans that are competitively priced. However this is relegated to initial signups, and is usually tied to some attractive signup bonus.
The problem occurs when this initial sign up period expires and automatic renewal kicks in, you can end up paying double and even triple your initial sign up price. It gets worse. Their terms clearly state that if you are cancelling the service, this has to be done in writing. It has to be submitted fifteen days before the 'Renewal Term.' Submission of this request for cancellation must be submitted via their customer portal, or via email.
As stated before this is a common practice with web hosting platforms and admittedly, a smart one. The premise is that if you are happy with the web hosting service, then you will consider moving to another platform to be a pain. The opportunity cost is therefore a factor.
Less Expensive Plans Have a Myriad of Restrictions
As stated before, the least expensive of A2 Hosting's plans is the 'Lite' version. While this is not the least expensive plan in the industry, it is certainly competitively priced. However if we are being unbiased, we have to compare this plan to similar plans offered by the competitors, and this is where we find several issues.
For one, the 'Lite' plan only gives you the ability to host one website. Although, this one website plan gives you access to a free SSL certificate, the previously mentioned site migration, anytime money back guarantee (with conditions of course,) and unlimited storage.
So in all fairness, these less expensive plans are not the best plans to effectively market the web hosting platform.
These issues can also be seen with the website builder plan. The least expensive variant only allows you to create a single web page. This of course is quite ironic, as it is not nearly enough to create a viable website.
Ranking the Top Web Hosting Platforms
A2Hosting - Average score is 9.8 out of 10
SiteGround - Average score is 9.5 out of 10
Hostinger - Average score is 9.3 out of 10
HostGator - Average score is 9.0 out of 10
Bluehost - Average score is 8.8 out of 10
Dreamhost - Average score is 8.5 out of 10
Network Solutions - Average score is 8.3 out of 10
Web.com - Average score is 8.0 out of 10
A2 Hosting Versus Bluehost
While A2 Hosting arguably dominates the market in terms of overall speed of its servers, one may argue that speed is not enough. As a result, we have seen in the rankings that the web hosting platform has been beaten out by several other platforms despite its unmatched and formidable speed.
In the eyes of users, Bluehost stands at the apex of the web hosting marketplace, boasting an average score of 9.8 out of 10. A2 Hosting is also surpassed by Hostgator, Hostinger and Interserver, giving the web hosting platform a number five overall ranking.
This tells us one thing. Speed is not enough, at least not according to the users. Obviously Bluepoint's lack of speed is complemented by other factors that allow the web hosting platform to surpass A2 Hosting and the others. But how exactly does A2 Hosting measure up to Bluepoint? After all, the subject web hosting platform is still in the top five.
Ultimately Bluehost beats A2 Hosting in many aspects, including price. With its entry level plan, Bluehost comes in a little less expensive than its subject competitor. For just under the entry level price of the aforementioned 'Lite' plan, you can get virtually the same thing that is offered.
One free website hosted
Free SSL certificate
The difference is not only seen in the rice however. Bluehost is advertised as the perfect web hosting platform for those who are just beginning and with that it would have a high retention rate. Remember when we talked about the fact that a customer may consider it a pain to migrate to another platform if they are getting good products and services? Well, it is the same for Bluehost. Like A2 Hosting, Bluehost also has an introductory price for its plans. Also like the web hosting platform, it hits customers with a renewal price using the similar reliance on customer loyalty. Therefore if you are getting a service that is just as good or even slightly better than that of another similar service provider, why would you move? Of course we have the rare cases where there are customer irritants that significantly impact the relationship. These are however, as we said, rare. The reverse is true too. An irritated customer may switch from A2 Hosting to Bluehost, heralding their bad experiences and giving negative reviews of the subject web hosting platform. It is indeed a fickle industry when it is customer centric.
To sum up, Bluehost definitely does a better job of living up to the hype than A2 Hosting. With its more competitive pricing and ease of use the platform that stands at the apex of all the other web hosting platforms just simply offers more than its competitor. An individual who is completely new to the concepts of domain registration, website hosting and website creation will find all the tools that he or she needs right on Bluehost's platform at a competitive price. It wins the battle hands down.
A2 Hosting: Frequently Asked Questions
Q: What is web hosting?
A: Web hosting is a service provided by various web hosting companies including A2 Hosting. It basically means that the files that make up your website are stored on remote servers. You are able to publish your website so that your clients can view it and communicate with you via the established links in the subject website.
Q: What is the best plan for me as it relates to web hosting?
A: A2 Hosting provides multiple plans that are specially tailored to individual needs and budgets. Their 'Lite' package offers a competitively priced entry level experience that allows access to the super-fast servers, SSD storage, efficient customer support and many other options for you to build, manage and market your website in an effort to connect with your clients. The 'Turbo' option offers a more premium experience that of course gives you a suite of options for your convenience as it relates to web hosting. Check out the website for detailed descriptions as it relates to the options available on and prices of each plan.
Q: What are the prices of the plans available on A2 Hosting?
A: A2 Hosting offers competitively priced plans geared towards fulfilling your web hosting needs. The three plans 'Lite,' 'Swift,' and 'Turbo' are tiered, with each catering to individual budgets and hosting needs. For more information you can visit the website.
Q: How do I get started with my account?
A: The process of hosting with A2 Hosting is quite simple. In fact, you are guaranteed to have your website or webpage up and running within minutes of creating your account. The setup and even the web building options are completely streamlined in an effort to get you up and running in as little time as possible. Once you sign up, you are sent a welcome email with easily understood instructions. There are also over a hundred articles on the platform that give adequate details on all aspects of web development, web hosting or any other pertinent topic. The customer service teams are also readily available, with knowledge in all aspects of web hosting.
Q: Am I limited to Windows hosting or do I have more options like Linux?
A: A2 Hosting is not limited to Windows. The web hosting platform has many popular options based on your individual needs. They do Windows hosting, Linux hosting, e commerce hosting, CRM hosting, CMS hosting, Forum hosting, Wiki hosting, blog hosting and others. With world renowned programs like WordPress, Drupal, Magneto, Joomla and Opencart the web hosting platform has all the requisite tools to fulfill your web hosting needs.
Q: How many websites am I able to create or host using A2 Hosting?
A: Your amount of websites is based on the plan that you choose. Each plan comes with its own set of characteristics. The three plans are 'Lite,' 'Swift,' and 'Turbo.' The plans are geared towards facilitating your individual needs and budgets. For more information please do not hesitate to visit the platform's website.
Conclusion
A2 Hosting is a web hosting platform that has all the requisite tools to fulfill your web hosting needs. It boasts some of the fastest speeds in the market and stands tall, marketing itself on that basis. The three plans that are offered ('Lite,' 'Swift,' and 'Turbo') are competitively priced and come packed with features that will facilitate any individual web hosting needs and budgets.
We must however highlight the few gripes that we have which in our opinion allowed the other four giants to narrowly beat this web hosting platform. There was a minor drop in uptime that was of concern. Though it has improved it was still worrisome as it would be hard to recommend a platform that had a habit of being offline. Still we emphasize the fact that this was minor, averaging approximately a half an hour in downtime. Another point of concern is the pricing. While competitive, it is important to note that there are other web hosting platforms out there offering similar services at slightly more competitive prices. This is not a significant gap however and it is not so bad as to inspire migration of those loyal to the platform, save for the rare instances of significant customer dissatisfaction. Yet, in the event that a client is not satisfied with the services offered by the web hosting platform, it does offer the patented 'Anywhere Money Back Guarantee.'
While it certainly does not stand at the apex of the web hosting market (that spot is prominently held by Bluehost,) it is a worthy competitor to any of the other established web hosting platforms as it proudly sits in the top five.
With its speed, options and competitive prices, A2 Hosting thrusts itself into the web hosting market and has carved out a sizable niche for itself. So if we are ever asked if we would recommend this web hosting platform as a viable medium, the answer is a resounding yes.
A2 Hosting will undoubtedly fulfill your web hosting needs.
Back