A Complete Web Hosting Guide for Beginners - 2022
You want to make your first website and when researching the hosting you find hundreds of options. Don't worry, here we explain the differences that exist and how to choose a web hosting that suits your needs. Hosting or web hosting is the str...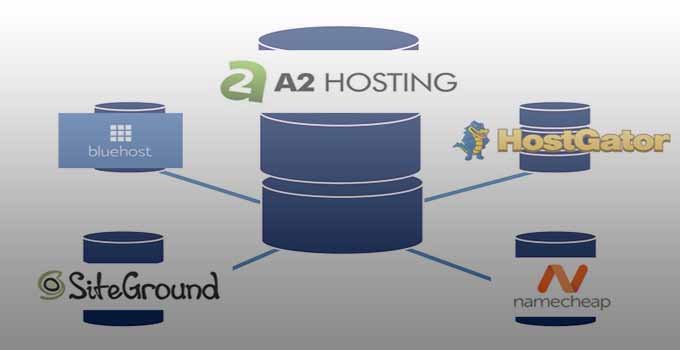 A Complete Web Hosting Guide for Beginners - 2022
You want to make your first website and when researching the hosting you find hundreds of options. Don't worry, here we explain the differences that exist and how to choose a web hosting that suits your needs.
Hosting or web hosting is the structural basis of everything that exists on the Internet. All the sites that you visit daily are hosted on a server, either physical or virtual, which acts as a home for all the content that is displayed.
All the data, images, videos, styles and scripts that make up a website are stored in them, allowing their access to be possible, at any time and from anywhere.
In other words, hosting is a piece of the Internet that is granted to you in order for you to use it to display your website.
It is not necessary to have one to develop the code, nor to elaborate its content, but if you want someone else on the other side of the world to see and interact with it without restrictions, you will need to upload it on hosting.
Best Hosting Companies we recommend
Here, I will share all the hosting with which I have personal experience and the best among them. You will also see the maximum discount link with each.
1. A2Hosting
The Number one hosting which I recommend to my clients is A2hosting. I will tell you why. They have the best support next to Siteground and cheaper compared to Siteground. Last year one of my sites was DDOS attacked by my competitor and I was helpless, I was at a moment where users of my site are started to contact me about the issue. My Email Inbox was full of 'Website is not working' messages. The Guy who attacked my website asked me for a huge sum of money so that he will stop attacking.
So I contacted the support with the issue, within 1-2 hrs, they blocked the attack through various steps. and replied to me what are the things they did with this little note.
And at that exact moment, I was feeling like my site is protected by the best support team in the world.
This is why you should go with Premium hosting like A2hosting.
2. SiteGround
I have personally never used Siteground. But I have worked with their control panels for my clients who have hosting with them. Speed of the website will be slightly better than A2hosting. And I heard that their support team is very very better than most of the hosting.
The price will be slightly higher than most of the hosting, but the quality what you will get is a lot.
They have also optimized their caching systems with their own SuperCacher.
What this does is that it stores data in the system's RAM, allowing them to access the requested information in a faster way and send that information to the screens using the most efficient route possible.
One of my clients review, Our experience with SiteGround customer support has always been pleasant and effective. We have never ended a live chat session unhappy or with an unsolved problem!
If you don't worry about the price but you need a high-quality hosting, then Siteground is for you.
3. BlueHost
Bluehost offers many hosting solutions, from beginners to advanced users, their hosting price varies, but the best thing is that you can always upgrade or downgrade your hosting month by month.
One of the great things about the updated Bluehost dashboard is that it is very user friendly and easy to use and navigate.
As we all know, uptime in any accommodation is the most important thing besides customer service. If your site is down, you know that it is no good and customers and clients get angry and frustrated.
Being with Bluehost for over 3 years, we can say that Bluehost's uptime is 99.99% and it is one of the most reliable hosts out there.
4. HostGator
Both the BlueHost and HostGator are owned by the same company Endurance International Group (EIG).
HostGator is a moderate level hosting company through which i have worked for several of my client's websites.
Moderate level meaning the price, speed, and support will be lesser compared to the A2hosting and SiteGround. And that is why they have many users websites hosted on their platform.
If you need a hosting which is cheap as well as provides good support, then you should check these hosting companies.
5. Namecheap
My first domain and hosting is purchased in NameCheap. I Still remember how happy I was, after creating my first website. I was doing my final year of my Engineering.
Namecheap prices are very lesser compared to other hosting companies. And that doesn't mean the support is poor. The support they give is a lot compared to their prices. I have contacted them many times for my first site, they have always helped me with the queries and setup.
To get a big discount from my suggested hosting companies, use the links below:
A2Hosting – Get 51% discount on the Regular price.
Siteground Get a 70% discount on the Regular price.
Bluehost – Get a 60% discount on the Regular price.
HostGator – Get a 50% discount on the Regular price.
Namecheap – Get a 45% discount on the Regular price.
Types of web hosting

There are several ways to classify a hosting, it depends on the features on which we want to focus.
That is, if necessary, it adapts correctly to the growth that your site may have in the future.
In general terms and based on the principle that we have just established, we could say that these are the most important types of hosting.
Free hosting

Free hosting is one that offers you all the basic services of a web hosting, without having to pay for it. These hosts usually have the basics for a dynamic website to work, support for languages ​​like PHP, use of FTP to manage files, databases and even offer email accounts.
Many times when we start our adventures in the world of web development, we do not have the necessary capital to undertake, so it is important to take this type of hosting into consideration.
However, if your project is serious or you have already passed the testing stage, it is advisable not to resort to these types of services, since they do not offer the best service.
For example, if the server goes down and your users cannot access the site, there is little you can do, since being a free service the option to complain is almost nil.
In addition, they are free, yes, but they usually flood your website with advertising that you cannot control or eliminate.
This is perhaps a hosting for newbies, ideal to start a project, suitable only if you want to try and continue learning, or simply observe how your site will behave in a public environment.
Shared Hosting

If you are looking to reduce expenses, shared hosting can be a great option for you.
By using this type of hosting you share resources with several sites that are also hosted on the same server, this allows you to have the high capacity, customer service and attention of a payment server, but at a more accessible price.
Obviously, when sharing resources the performance of your page can be affected, this is something that should always be taken into account when choosing this type of web hosting, but if the service is offered by a good provider you should not have a major problem.
If you choose correctly, this type of hosting can be considered the ideal to be used as hosting for your first website, since it will allow you to have some independence, you will get help when configuring it and support when there are traffic peaks.
WordPress Hosting
Hosting for websites created especially with CMS application such as WordPress.
It is a service that goes beyond the usual hosting , since it adjusts to the characteristics of this CMS application.

As they are optimized accounts, they save you complex tasks such as the installation, maintenance and security of these applications.
Reseller Hosting
The reseller hosting is a type of web hosting by means of which, a hosting plan within a server allows an account to resell hosting within the same plan, offering the possibility of being able to create subdomains and add external domains by creating sub plans or hosting plans within resale hosting account. This type of service can be very convenient for creatives, web designers, etc.
Multidomain Hosting is perfect for those who need web hosting to host more than one domain since it allows you to register several domains within the characteristics contracted with your hosting provider. You will be able to distribute the space and the contracted characteristics between the domains you want.
There is no additional cost per domain hosted, you will manage your domains through an independent control panel, you can also customize the control panel with your logo, and use our DNS "without brand" so that you can distribute hosting to your clients without the hosting brand name appears.
VPS Hosting

VPS (Virtual Private Server) hosting is one that, as its name indicates, provides hosting through the use of a virtual server, which offers much greater capabilities than shared hosting.
In this hosting, the client has a server for exclusive use, which, although it is not a physical machine, has good processing and memory resources.
It is common to start considering these hosting when our website grows on a large scale, or it is intended that the project grow quickly.
It must be considered that this is a more expensive option than the previous ones, however, being a virtual server it is much cheaper than dedicated hosting.
Cloud Hosting
Cloud web hosting combines traditional hosting with "cloud" technology, storing information across multiple servers around the world, increasing security and application response time for users thanks to geographic redundancy.
It also increases the flexibility to expand the web in the future, since it makes it possible to resize the server without having to migrate data or applications.
However, compared to shared web hosting, this type of hosting is considerably more expensive, which is why it is usually reserved for e-commerce with high traffic.
Dedicated Hosting

This type of hosting is not usually considered within the web hosting options for beginners, firstly because of its price and secondly because of its maintenance.
This is undoubtedly the most powerful option of all when using this type of hosting your page should not have a major problem with traffic and information processing, however, to be able to use it it is necessary to have the extensive technical knowledge and the cost can be very high for a modest budget.
What type of hosting do you need to start

After knowing the different types of web hosting that exist, it is normal that you ask yourself the question, where to host my website? And to answer this, it is very important to determine what you want your site to contain so that based on that you can define the minimum requirements that your server must-have for the site to function properly.
Obviously the range of options you have will depend on your budget, but leaving this aside, it is logical that if your site will only show static content it is not necessary to resort to a dedicated hosting.
Propose well how you want your site to function, static or dynamic, what services you want to offer, if you plan to use an additional package or program such as WordPress, PrestaShop or some other management system, and if it is in your plans to receive a high number of visits from day one.
Static and simple web

If your website consists of a single landing page or a set of static pages, it is not necessary to complicate your life, shared hosting will be more than enough to face the challenge.
Even in extreme cases of few resources you can try for a while with a free hosting until you have the final version of your project.
With a shared hosting you will be able to support hundreds of thousands of visits per month without problem, in addition to that the processing will not be a problem since all the content will be delivered statically, almost instantly.
For this type of pages you do not need a lot of disk space , a few MB may be enough.
It is worth clarifying that you can help the server by applying optimization techniques, compressing files and using not very heavy images.
Dynamic web (WordPress or other CMS)

If your plans are to update content constantly and through an administrator, what you are looking for is a dynamic website.
This type of pages requires a more complex server configuration, however, this does not mean that prices have to rise a lot since a shared hosting can also be the best option.
A website created with a CMS like WordPress requires more disk space , which will vary depending on what we want to host:
A basic configuration would occupy approximately a little more than 20 MB, and in that space, it would manage to store databases, email accounts, articles and logs.
However, if you want to include the use of professional images or videos, this space will be insufficient. When already optimized images are stored, the space to be used can be increased up to 1 GB, it all depends on the quantity and quality of the images.
Most of the content managers are developed in languages ​​like PHP. Depending on the base language that your CMS has will be the characteristics that your server should have.
In the case of WordPress, it is recommended that the server be Linux so that the maintenance of PHP, MySQL and their services is much easier.
If your dynamic website is well optimized, it can support more than 100,000 visits per month without any problem on shared hosting, so it is very likely that you will overcome traffic peaks without any problem.
Online store

If you are designing a page with the idea of ​​generating income from day one or constantly exceed traffic limits, it is time to jump to seeing VPS or dedicated hosting as an option.
When designing sites of this type, it is important to put price aside and think about the quality of service. Remember that you will be offering a product and the image of your company before customers will depend on the performance of your site, in addition to that if your website is within this professional spectrum, in theory you should not have problems financing the use of a server. this type.
Using shared hosting is not totally ruled out . There are many options that offer high-capacity equipment, which can meet quality standards. However, the risk that resources will run out is latent, since we cannot control what the other sites that share the server with us do or do not do.
By using a dedicated physical or VPS server you will have the opportunity to use more disk space for a database that for obvious reasons will be more extensive, in addition to being able to withstand a large number of visits per minute.
That way the margin of error is reduced, and sales will not fall due to technical problems.
Try a shared hosting to get started

The best way to test your site without risking and avoiding excessive expenses is by using a shared hosting server.
The vast majority of sites developed today work correctly on a shared server, with few exceptions, you should not have major problems with traffic, performance, or disk space.
And even if you did have them, there is always the option of combining services or using multiple hosts , perhaps you can use an API or a CDN to lighten loads on a single server, even this can be cheaper than resorting to a dedicated server.
As long as your shared hosting service offers the necessary quality you should not fear. If in the future your website traffic begins to increase significantly and the peaks are more frequent, it will be time to ask yourself if you need a dedicated server.
Remember that there is always the possibility of changing plans and even the same provider can give you options for your specific case.
First steps in your web hosting

If the site you are looking for is to host your first website, you probably don't know much about technology concepts such as FTP, subdomains or access permissions.
Don't worry; we've all been through that. The important thing is to start somewhere and quickly become familiar with these concepts.
With this I am not telling you that you should become an expert, it is enough to have a notion of what we are doing and know what best suits what we are looking for.
Fortunately, there are many programs that have pre-made tools to make your life easier and carry out all these tasks without so much complication.
FTP access

When someone speaks FTP, it will usually be related to a file transfer.
FTP is the name given to the protocol used to remotely move files from one file to another, that is, it is the standard used to transfer documents, images, folders, videos, etc. from your computer to the server.
To be able to access the hard drive of your hosting you need to have an FTP account, which can be created from the hosting control panel or it can be provided by the provider itself.
Once you have this account, you can use a program like FileZilla , which must be installed on your computer.
Finally, to set up your website, just move the files you created from your computer to the hosting server, once the transfer is complete, the page should be visible from the address that was provided.
If you have a permission problem or cannot display the page, you can contact your provider's support to help you with the problem.
The Root domain

A very important concept to consider when setting up and managing a site is the root domain.
All the files inside the root folder, usually called www or httpdocs, will make up the structure of your site.
That is, if you put another folder in your root folder with the name "instaraja", to be able to access the files inside this folder you will have to use an address like this "mydomain.com/instaraja", in the same way, anything that lives within the root directory is accessed by putting the name after the slash.
For a page to be displayed by default when you type the domain in the browser, just call it index.html and place it within the root domain.
The same happens within the other folders, if for example, you want a page to be displayed by default when you enter "/instaraja", you will have to include an index.html file within it.
Control panel

The control panel will always be an important part to consider when choosing a web host. This is where you will probably spend most of your time managing your website.
This tool allows you to install CMS, control databases, subdomains, email accounts, manage files, among other things.
Many vendors offer custom panels or panels made exclusively for them, so sometimes you find yourself with panels that are not very intuitive or difficult to use.
To avoid this confusion, many providers choose to use cPanel, one of the preferred tools for managing sites and their respective settings.
This popularity has led them to establish themself as a benchmark, to such a degree that it has become almost a standard.
Tips for Newbies to Hosting

When starting the search for a hosting provider, we can find hundreds of offers that promise the moon and the stars. Some others will be more conservative but their price seems unreasonable, so choosing one can be quite a daunting task.
To avoid this, it is advisable to follow these tips.
Avoid free hosting
Free hosting would be ideal for any business, but unfortunately we don't live in that world.
A free service can be quite attractive especially if we are starting our project , however over time it can bring more headaches than benefits.
A free hosting provider is not obliged to provide you with a full attention service, their servers can go down at any time and they can even stop giving their service from one day to the next and you can do absolutely nothing.
Always remember the famous saying "something that seems good quality and it's also cheap, probably has a fault or defect.", behind many of these providers there is always a hidden intention: many of them display banners on your sites or add extra elements that you cannot control.
The risks of using this kind of hosting are quite high, it is preferable to get a service of modest price.
That has automatic installations

Manual installations can be the bread and butter for an expert, but for a novice, it can be chaos.
To avoid conflicts and fights with manual installations, look for providers that have or handle the option to include automatic installations for the most popular CMS like WordPress, Joomla or PrestaShop.
There are many providers that specialize in some of these CMS and even offer one-click installations.
Mindful of resource limitations

When choosing a hosting you must always take into account the limitations of resources and functionality, such as, among other things:
The bandwidth provided.
The amount of RAM available.
Storage capacity.
The number of databases, subdomains and emails that can be had.

If you think that your site will grow quickly and these limitations will cause you to stagnate soon, perhaps it is time to consider a more advanced service.
Optimize your website before scaling hosting

You should always try to have your website optimized so that loading times are kept in the minimum range and the server should not work in a forced way.
A well-optimized site survives peak traffic and consumes far fewer resources.
If necessary, you can turn to your provider's own technical support to find ways to optimize your resources.
Always look for optimization before migrating to another service, perhaps the answer is not to spend more money, but to spend more time improving our code or the content we display.
Prioritize quality over price

Make sure you know the providers in detail before buying the service, pay attention to the limitations of each service before selecting it and do not get carried away solely by the price.
There are many options on the market, so it is very important that you first consider a reputable company that has a good reputation and offers facilities.
Make sure that their services are easy to use, that their support is of quality and able to answer your questions and that they have the ability to keep your website afloat even during traffic peaks.
Fortunately, today there are already many options that provide a good quality service at very affordable prices.
Purchasing a Hosting
Okay, now we will see how to purchase hosting from A2hosting.com. This will be usually the same for most of the hosting.
Open A2hosting in Your Browser and click Get Started Under shared hosting.
Then click the 'I will use my existing domain and update Nameservers' Radio button and enter your Domain name.
In product checkout page, just select the Asia Server if your Audience is from India or select whatever server that is nearer to your target audience.
Now click the continue button and pay with your preferred payment method.
Congrats, Hosting for your website is ready now.
Next step is to create a website in your hosting.
Checkout our Complete guides to start a website,
How to start an Amazon Affiliate site,
Conclusion
I will recap some important points before buying a hosting,
Read the web hosting company's reviews.
Check whether server backup is available.
Check whether there is the flexibility to change the plan (upgrade when traffic grows).
Check Allowed Traffic and Bandwidth.
Check available Server locations. Choose Server near to your Target Audience.
Check whether they provide good support. I personally knew a huge hosting company whose hosting team doesn't even know basic things. Most of the Internet Marketers Knew them. If you too knew it, comment below.
Control Panel. cPanel is the best and common one.
Uptime. It sucks if the website went down. I have faced several times. Even with my Favorite A2hosting.
Speed is an Important SEO Factor.
Finally cost. If everything above is perfect, then cost doesn't matter.

In general terms, shared hosting is usually the most viable option so that your website works without problems and its content can be consumed efficiently.
A higher level hosting such as a VPS or a dedicated one will be options only if your site generates some type of economic income, either through the sale of products, advertising or affiliates.
From this information, you can refine your ideas and identify what is best for your website. It is always important to take into consideration your level of technical knowledge, your budget, the time available and above all the limitations of each of the services
Back