Wordpress Domain Move: To Change The Provider And Domain Of Your Wordpress Website
There are two possible scenarios for moving a WordPress website: Either you want to move with the WordPress domain - in this case, your own website including address is taken from your previous provider to a new one. Or you are dissatisfied with...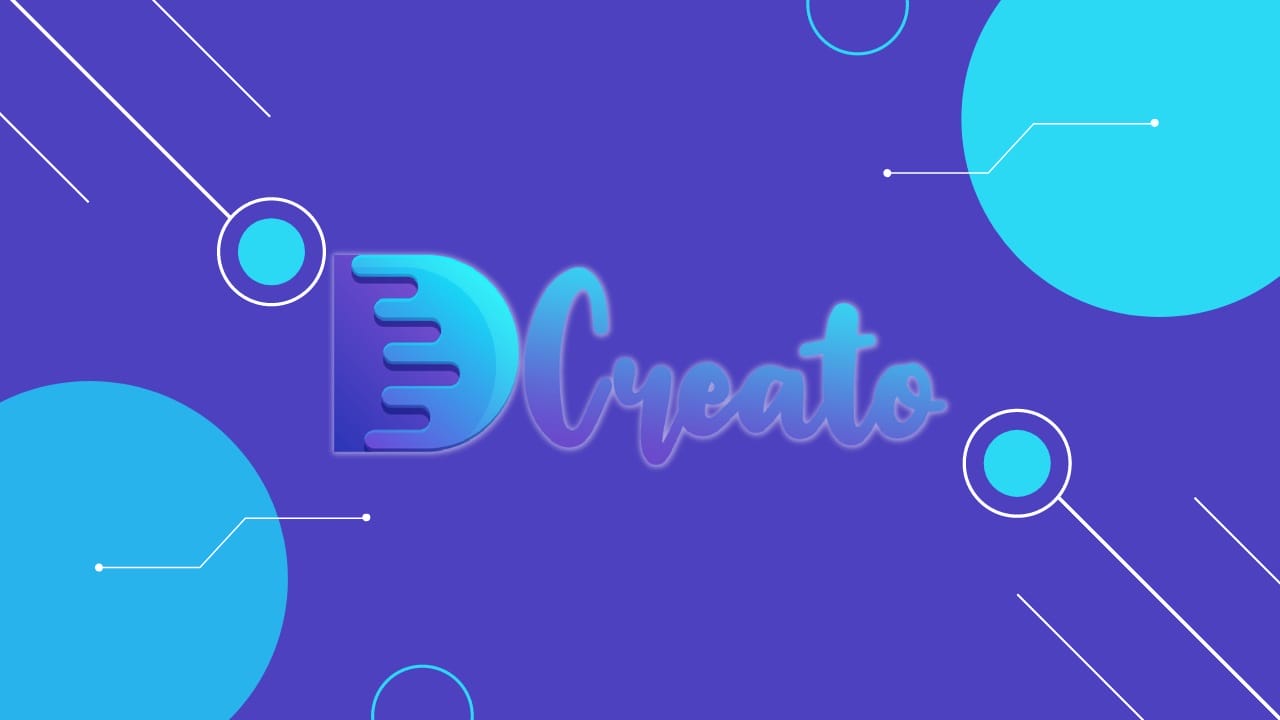 Wordpress Domain Move: To Change The Provider And Domain Of Your Wordpress Website
There are two possible scenarios for moving a WordPress website: Either you want to move with the WordPress domain - in this case, your own website including address is taken from your previous provider to a new one. Or you are dissatisfied with the current web address and want to equip your online presence with a new domain. In addition, it is of importance in which form you use WordPress: For example, a move of a self-hosted WordPress website is often different from a website operated via wordpress.com. For all four scenarios, we provide you with useful tips and sources of information to help you successfully move your WordPress site.

1st scenario: Wordpress domain move to a new provider
This case describes how to change the web hosting provider with your website and the corresponding web address. The domain remains the same - only the webserver on which the data of the online presence is stored is exchanged. This process is often called domain transfer but is also called (website) migration as well as server or provider change or relocation.

Before you start the actual server move, you should always make a backup copy of your website. Various plug-ins for a backup are presented in the article about backing up a WordPress website.

The deciding factor for the procedure of a WordPress domain move is which version of the content management system you are using. If you run the site through wordpress.com, you may need to take different steps than if you switch servers with a self-hosted WordPress installation (which you download from wordpress.org). Below is the procedure for the former CMS execution - and a reference to a more detailed guide for the second case.

Switching from wordpress.com to a new hoster
Moving the website from the wordpress.com server to another Internet provider can be useful in many ways. After all, using the content management system via wordpress.com is primarily aimed at (private) bloggers, CMS beginners and users who want to have as little effort as possible with their website.

Compared to a self-installed WordPress installation, running a website via wordpress.com has some weaknesses: For example, if you want to have a website with an independent domain and more webspace, wordpress.com is relatively expensive. Another shortcoming is the much smaller selection of plug-ins and themes. Furthermore, you do not have FTP access to your website files. Thus, the wordpress.com CMS often does not meet the requirements of experienced webmasters.

If you no longer want to host your website via wordpress.com but with a specially rented web server, you will have to move with all website content and the WordPress domain. Before moving to another hosting provider, it is essential that you back up your data using the wordpress.com CMS. To do this, you have to export all the contents of the website. There is a tool for this purpose, which you can call up in the WordPress dashboard in the "Tools" menu under "Export data". You will then need to make some adjustments to import the website into your new WordPress installation. Apart from that, changing providers and setting up your website on the new server is the same for a wordpress.com site as for a standalone CMS installation.

Provider change with a self-hosted WordPress installation
There are several reasons for moving a WordPress domain from a rented webserver to a new one - for example, if the current host does not offer the required features, the costs are too high or the server performance or customer service is not up to scratch.

2nd scenario: WordPress domain change
A change of domain, where both the web host and the content of the website remain the same, is often called a domain change. The reason for this is often that you as a website operator are dissatisfied with the current internet address of your online presence. In this case, you can register a new domain and link it to your website.

There may also be other reasons for linking a new domain to an existing website: Sometimes websites are first tested in a development environment. Only when it is clear that everything works as planned on them, do they go online and are available to the public. Even in such a case, the web presence must be linked to a new domain.

Just as there are different motives for the domain change, there are different procedures for linking a WordPress website to a new web address. In either case, it is important that you set up a domain forwarding to your new web address on the old site. Otherwise, you may lose not only visitors but also search engine rankings that you have already achieved. For security reasons, you should also make a back-up of the WordPress site before changing the domain.

New domain for a wordpress.com website
It is possible to use a free hosted CMS variant via wordpress.com. However, you will only get a subdomain of WordPress (like website-xyz.wordpress.com) for your website. Especially for business websites this seems dubious and is therefore not an optimal solution. But you can also add your own domain (like website-xyz.de) to your website via WordPress. Generally, a domain change is always possible.

In addition, WordPress offers the so-called domain mapping - the linking of an existing WordPress website with another domain already registered by you. Subdomains can also be set up for an already existing website. We will introduce you to different procedures for the domain change with WordPress.

Register a new domain via wordpress.com
The easiest way to get a new Internet address for your WordPress site is to use the paid service offered by wordpress.com. Because here you have far less bureaucratic work - compared to the independent registration of a web address via a domain name registrar and the subsequent set up on wordpress.com (see Domain Mapping in the next section). The WordPress team will take care of all this for you. Accordingly, the domain change is very quick with this variant:

Open the menu item "Domains" and enter your new desired domain here. When you have found a suitable address that has not yet been assigned, click on "Add".
Now add your e-mail address, which allows you to manage all incoming mails in the WordPress dashboard.
In the next steps, enter your personal data for the domain registration. WordPress will forward your details to ICANN, who will then register you as the official domain holder. Next, you choose whether this information is private or public in relation to the Whois request.
After you have paid, you can select your newly acquired address as your main domain under the menu item "Domains" - your old address will remain active and redirect your website visitors to the new one. The registration of your new address in the domain name system can take several hours.
However, domain changes via wordpress.com only support the domain extensions listed there. The offer includes many generic top-level domains like .com or .net, but hardly any country-specific TLDs. For example, .de websites cannot be integrated using this method.

Domain mapping via wordpress.com
With the online offer of WordPress, you can activate your own domain, which you have already purchased in advance. For this purpose, a paid service is offered by wordpress.com. How to perform the domain mapping on the WordPress website:

Under "Domains" → select "Add Domain" and then "Assign". Here you enter the registered web address.
Inform the domain provider/registrar you purchased the web address from that you want to link your domain to wordpress.com To do so, contact your domain registrar and specify that the name servers of your web address should be connected to the following addresses:
NS1.WORDPRESS.COM
NS2.WORDPRESS.COM
NS3.WORDPRESS.COM
If you are unsure, the customer service of your provider can help you. Alternatively, you can replace all existing name servers in your registrar online account with the three addresses listed above.

Under "Domains" you can now set your Internet address as the primary domain. However, it may take several hours before your new domain is available.
Using the wordpress.com services is the easiest and fastest, but at the same time the most cost-intensive way to get to a new internet address or to connect an already registered one with your own website. Running a self-hosted WordPress website is usually slightly less expensive than using wordpress.com.
If you are not confident in the complete administration of a content management system, there is another alternative: Some providers offer supported WordPress hosting - in this case the provider takes care of security and updating. As a user, you have far less effort with CMS administration, but still have all the advantages of the self-hosted WordPress variant (e.g. more plug-ins and themes).

New domain for a self-hosted WordPress website
There are different options to connect a WordPress online presence that you provide through your own server to a new web address. You can do this manually by setting up the new domain via the wp-config.php file. However, this procedure may cause problems with the settings, themes, and widgets of WordPress.

To avoid this, it is better to change the domain via the WordPress database - preferably with an appropriate plug-in like Duplicator or WP Migrate DB. The latter extension is also available as a paid pro-version, which makes the database move even faster. However, the purchase of the Pro tool is usually only worthwhile if you have to regularly change or move domains. Otherwise, the two free plug-ins and other WordPress extensions mentioned above are perfectly sufficient for the address change.

In addition to changes to the WordPress database, your hosting provider will also need to make further adjustments: Your new domain has to be connected to the WordPress folder on your server; you should also set up an automatic redirection from your old web address to the new one - see our guide on domain redirections for more information.

Many possibilities for a WordPress domain move and provider change
The wide range of options for a website move with WordPress is due in part to the fact that there are two variants of the content management system: self-hosted installation and CMS use via wordpress.com. In addition, it is the world's most used CMS - accordingly many plug-ins and different procedures are available for changing the web server or the internet address.

At the same time, this variety provides a suitable solution for every user for a WordPress move: Beginners can get by with easy-to-use plug-ins, whereas experienced users decide on more complex extensions or manual setup. The community of WordPress is huge - accordingly one can assume that many useful migration plug-ins will be updated or newly released in the future. Thus, you will always have a large selection of suitable tools at your disposal with which you can successfully move or change your WordPress domain.
Back