The 4 Best Landing Page Plugins for WORDPRESS
If you want a website visitor to perform a certain action, then this is best done via landing pages. Many people know what landing pages are, but have no idea when and how to use landing pages. Last but not least, you can't create real landing p...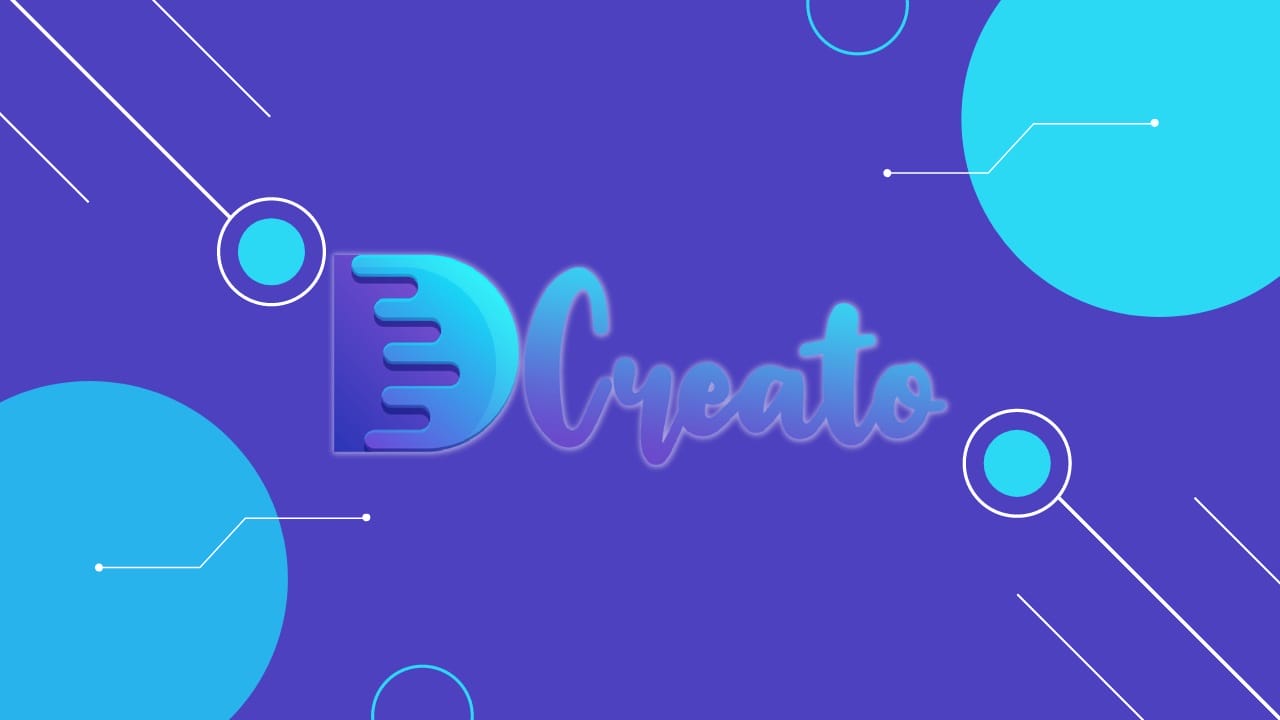 The 4 Best Landing Page Plugins for WORDPRESS
If you want a website visitor to perform a certain action, then this is best done via landing pages. Many people know what landing pages are, but have no idea when and how to use landing pages. Last but not least, you can't create real landing pages with WordPress itself and even less convert them well. Therefore you need a plugin, of which there are some very good ones available. The best landing page plugins for WordPress I would like to present you with their advantages and disadvantages.

But from the beginning: What is a Landing page?

The Landing page is a single website that pursues a specific goal and has basic building blocks. Such a goal can be e.g. the registration for a freebie, a sales page, a webinar registration page and much more. It is important that it is only about this one thing on the site. To avoid distracting the visitor, you remove the navigation on landing pages and leave only the legally required imprint in the footer. Landingpages also do without a sidebar and all text, picture or video material on this page is only about the advantages of the advertised thing.

Which building blocks belong on the landing page:

That's relatively easy because there are not many of them. However, it is important to test the individual modules against each other bit by bit to create a so-called conversion-strong landing page. Even if the templates of the following plugins have already been tested, it is very difficult to copy a concept on the Internet, because there are strong differences in user behavior depending on the industry and target group.

Back to the building blocks of the landing page:
A landing page has a headline (= headline) and a subheadline (= subheading). Then comes a video, which usually converts the strongest. With videos, you address a visitor much more personal and this increases his confidence in the matter. With a freebie, a nice photo or a 3D box of the free product is enough. There are no rules here and in general, you can always be creative in all your creative processes!

After that, a little text should not be missing: Here you should pay attention to well readable font size and color. Don't write novels either, but only the most important things! Lists the so-called bullet points are also included here on the landing page, because we all like to read short and concise lists.

If you advertise a product or a service, the testimonials (= customer testimonials) should not be missing. This is one of the strongest elements on a landing page to get undecided buyers to click! So don't spare with customer votes and give your product to some test persons before the sale, who will give you honest feedback and nice testimonials.

Of course, the CTA = Call to Action Button (= button to click on :)) must not be missing. It's best if you install it several times on your website. In any case, it should appear high up, e.g. below the video and at the very end of the website. If you are working with a larger product, of which there may be some modifications, then use the price tables.

By the way, the name refinancing comes from the fact that with such a strategy you can place paid advertisements on Facebook, which will lead many new visitors to the landing page every day and which will finance itself or even leave a small plus on your account + visitors + new email subscribers!

It should be mentioned here briefly that the success of a website - besides the content and the personal work performance of course - is based on the application of such and other sales strategies.

So far everything understood?!
Then I would like to get to the actual content of the article and finally present you the 4 most popular landing page plugins for WordPress

Did you get all that?!
Then I'd like to get to the actual content of this article and finally introduce you to the 4 most popular landing page plugins for WordPress. By the way, the order of the presented plugins has nothing to do with the quality of the plugin, i.e. No. 1 is not the best!

Also, the affiliate commission has nothing to do with my imagination, I want to give you an objective and incorruptible presentation of the different plugins. If you still want to support me with your purchase, you will find the affiliate links at the very end in a small box to click on (Thanks!):

Landing page Plugins WordPress

1. thrive themes and thrive landing pages
The Thrive Themes Landingpage tool comes with over 140 different layouts for all types of landing pages, such as freebies, webinar registration pages, thank you pages, member pages and much more.

At Thrive Themes the landing page templates are also really nice, modern and timeless, which I personally like very much. In addition, many landing pages are coordinated with each other, so that you can quickly create a consistent sequence of several landing pages one after the other, such as newsletter registration and thank you page. Even whole funnel systems with upsells can be created here in a uniform layout without any problems.

Thrive Themes works with the visual Thrive Content Builder, which makes editing of the individual elements very fast. Headlines, images, text, dividers and everything else are adjusted directly in the frontend and you save the constant change from the backend to frontend.

Thrive Leads, Thrive Ovation or also Thrive Ultimatum are additional modules that together with Thrive Content Builder result in wonderful landing, upsell or sales pages.

Thrive Themes also attaches great importance to the speed of the web pages, which is often a problem especially for visual editors. At this point, Thrive Themes clearly convinces!

Now to the disadvantages: There is nothing you cannot do with Thrive Themes. This doesn't sound like a disadvantage at first, but for that, you need more than just the Thrive Themes Landingpages module. Thrive Themes offers a total of 9 different modules which together make a lot of things possible.

I personally would recommend 8 of them (the Quiz Builder is not necessary) and so it is not enough to buy the Landingpage Tool, you should become a Thrive Themes Member right away. The costs for this are $19.00 per month, which is really okay considering the scope of services. Additionally, you can install it on as many of your own websites as you want. For agencies, the membership costs $49,00 per month.

Nevertheless, I see in practice that Thrive Themes is not suitable for beginners who only need one or two landing pages quickly. For that, it simply offers too many functions and options that can be found in different places in the WordPress Dashboard and again contain their own complex controls.

Conclusion: Suitable for advanced users, professionals, and everyone who wants to become one!

2. Divi-PageBuilder from Elegantthemes
Now comes a little home game, because who knows me, knows that I have been working with Divi on this website for a long time. I myself am an Elegantthemes fan from the first hour because I simply always liked the designs very much. Nevertheless, I try to stay as objective as possible and of course, I know the disadvantages of Divi only too well.

But let's start with the positive features of Divi!

With Divi you have two options:

Option 1: You can use the Divi Theme, which has many handy theme options and includes the Divi PageBuilder.
In both cases, you now have a button on each page/post you want to create. With this button you can switch between the Standard Editor and the Divi Editor. So you can always decide whether you want to use the default layout of your theme or create a creative page with the Divi Pagebuilder modules.

Of course you can also use Divi to create landing pages, hide the navigation, add headlines, videos, galleries, sliders, bullet points, timers, newsletters, testimonials and more. There is also a library with pre-designed Divi layouts, which are not limited to landing pages, but also include homepage, blog or shop layouts.

If you work with the Divi-Theme, you also have the possibility to change the content with a visual editor, which is a time saving while creating and is described in this nice video:

Furthermore, you are allowed to use Divi for an unlimited number of your own and other websites. Divi is therefore very popular with agencies, especially since you can easily save all layouts, download them and upload them again on another Divi installation.

In addition, Divi has been translated into over 28 languages. Once you install Divi, it automatically adapts to the language of your WordPress installation.

Cons: Divi only comes with a landing page template, so you have to build your own layout. However, Elegantthemes always gives out free templates via its blog. I have collected all these templates (well over 50) and you can download them here.

Also, the loading times are not the best at Divi, especially if you have many galleries or sliders in use.

The price for Divi is variable and depends on the license you choose. There is the annual license for $ 89.00 or the one-time lifetime license for $ 249.00. With both licenses, you get access to all 89 Elegantthemes and the 6 plugins, of which Bloom and Monarch are also recommended.

Conclusion: Divi is suitable for beginners and pros and in combination with the theme a round thing. If you are looking for a complete solution consisting of landing page, website, blog and shop, the Divi theme can cover everything.

3. the WP Profitbuilder
The Profitbuilder is a pure Landingpage Plugin for WordPress because here the focus is really only on the landing pages!

The WP Profitbuilder is the quick solution for all those who ONLY need a landing page function. The plugin also comes with over 150 different landing page templates for all areas such as member pages, thank you pages, webinar pages, freebie, newsletter and co.

The Profitbuilder has a very simple structure. You first select the desired theme template and then revise the text, image and video areas with a visual editor. Using a drag & drop editor, any other elements such as timers, buttons, listings, images, price lists, etc. can then be easily added to the desired location. All this takes place in a separate window, so that you are not distracted by other WordPress areas.

In practice, WP ProfitBuilder has proven time and again that, in contrast to many other visual editors, it causes almost no problems with other plugins or themes. For example, Divi and Profit images can be used together without any problems.

Disadvantages: The Profitbuilder is an English plugin and already a bit outdated. Even if it is updated and runs smoothly, the layout is a bit outdated and one wishes for new landing page templates.

On 28.03.2017 the Profitbuilder 2.0 will be launched and you can be curious about what the software will offer then. According to the developers, there will be a lot of new landing page templates up to complete funnel systems.

A split-testing function will also be integrated, which will allow you to test individual elements on the landing page. In addition, the loading times should be even faster and ofcourse everything will be 100% responsive.

I guess that Profitbuilder 2.0 will make it to the top of the most popular landing page plugins for WordPress worldwide!

The cost so far has been a one-time $67.00, which has also made this plugin very popular. But which prices will apply for the new Profitbuilder 2.0 remains to be seen.

Conclusion: The WP ProfitBuilder is a cheap and pure landing page plugin that is suitable for beginners and professionals alike.

4. OptimzePress
OptimizePress is one of the oldest and most popular plugins in online marketing. Besides the creation of landing pages, it is also often used for the creation of protected member areas where you work with additional upsells.

Whoever buys OptimizePress gets the OptimizePress theme together with the OptimizePress page builder plugin. The plugin can be used with other themes without problems. It comes with more than 30 landing page templates and you decide before you create a page (just like Divi, Profitbuilder, and co.) if you want to edit them in the standard editor or with the visual editor or OptimizePress.

In total OptimizePress offers more than 40 different modules, from which you can build your landing page or extend existing templates. Of course, you can link all email providers - as with the previously presented plugins - and especially some services like Digimember, Splittesting Club or KlickTipp offer even more advanced interfaces and functions for OptimizePress in your portals.

Disadvantages: OptimizePress is an English language software. Fortunately, a complete other language translation has recently been released, but you have to buy it separately.

The Optimize-Press Theme is not really convincing in its overall functions, e.g. the blog layout is not nicely designed and can only be adjusted correctly with CSS knowledge.

The price for OptimizePress is between $97,00 and $297,00. It depends on how many websites you want to have the plugin installed on.

Conclusion: OptimizePress is a powerful plugin that is suitable for beginners and professionals who are willing to learn.

That's it!
Each of these plugins has its own advantages and disadvantages or differs in some aspects from the others. I hope this overview of landing page plugins for WordPress will help you to find the right plugin for you and your landing pages.

Each of us has different needs and ideas and of course, there are other plugins or out-of-the-box solutions to create great landing pages... I have presented the most popular landing page plugins for WordPress in this article and now it's your turn. Make up your mind and start creating your first landing page!

"The wise man keeps the gap between decision and realization very small."

- Old Buddhist proverb -
Back